Small Perhentian
Pulau Perhentian Kecil, the smaller of the Perhentian Islands (its bigger sister is called Pulau Perhentian Besar), is one of my favorite islands in Southeast Asia. White sand, turquoise water, great snorkelling and diving, amazing food, affordable accommodation, and a relatively young crowd (but not too young or too Full-Moon-Party style). In short, Perhentian Kecil is where you can do it all. If you want to socialize, you can. If you want to chill and be a beach potato, you can, too.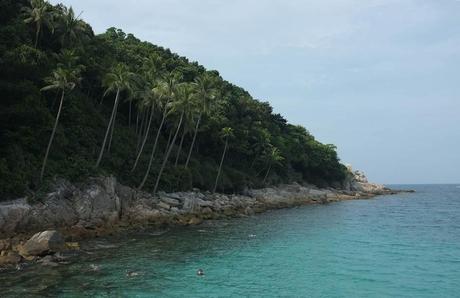 Perhentian Kecil
When and where?
Since good things are usually in demand, Pulau Perhentian Kecil tends to get full in the season, which is limited to the period between March and October due to the monsoon. We didn't book long in advance, so the only accommodation available was located right in the middle of the island, slightly uphill and in the forest, more less mid-way between the Long Beach (which is great for sunbathing, swimming and hanging out in the evening)  and the smaller Coral Beach (water access isn't great here due to corals, it's also where the jetty is and where the boats from the mainland arrive; generally I'd say this side of the island is best for watching the sunset and at dinner time). Along both beaches you will find accommodation options (bungalows or small houses), shops with beach gear and small restaurants and bars. Everything is kept pretty simple though, which helps to maintain a nice and relaxed vibe without the big-resort, overtly commercial flavor.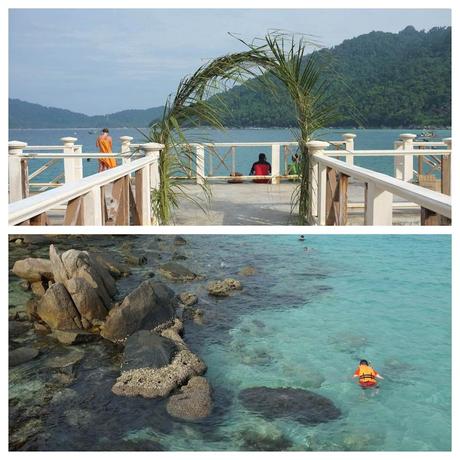 Long Beach, Perhentian Kecil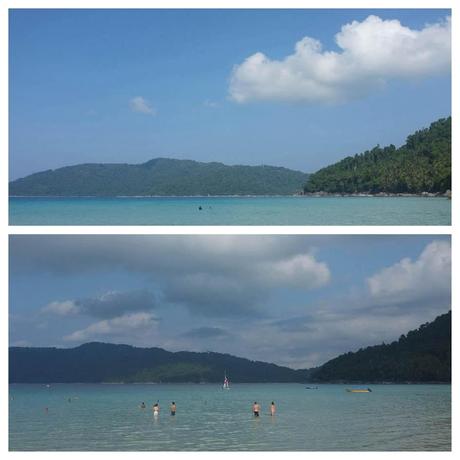 Long Beach, Perhentian Kecil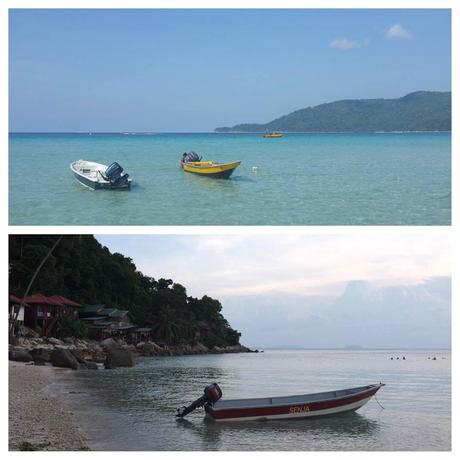 Long Beach (top), Coral Beach (bottom)
Lazing around is the thing to do
Apart from walking in between our accommodation and the two beaches, our activities on Perhentian Kecil were limited to sunbathing, swimming, sleeping and eating (below are some of my favorite dishes: gado-gado, which stands for steamed veggies and a spicy peanut sauce, and the fruit platter; both served right on the beach).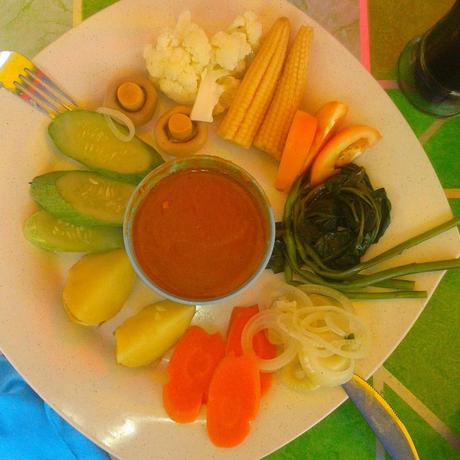 gado-gado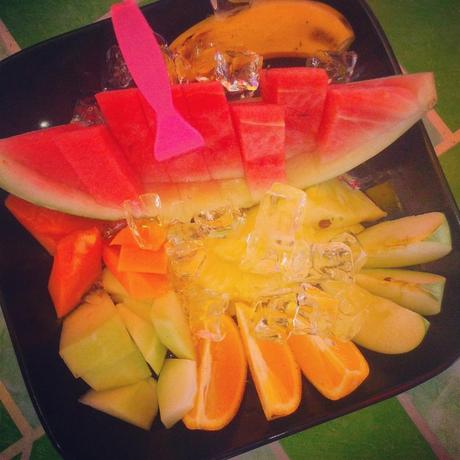 fruit platter
As for adventures…
The only problem we ever encountered was when we lost the key to our room one night (and by saying we, I really mean I), and since we weren't sure where the owner lived and didn't want to knock on random people's doors in the middle of the night, we ended up spending the rest of it in an unfinished room in one of the houses that were being built and had no bathroom facilities, window panes or mosquito nets at that point. The options we had were either being eaten alive by mosquitoes or shivering from the cold of the AC, which kept the blood-thirsty buggers away. We went with a mix of both, but the nightmare was quickly forgotten in the light of day (ok, maybe a couple days later).
And if you insist on doing things
One day we went on a snorkelling trip to a few spots around Perhentian Kecil and the nearby islands (including having lunch on Perhentian Besar). We saw a water turtle, nemo, and lots of other cool fish. And when I felt it was enough attractions for me, I switched back to chilling.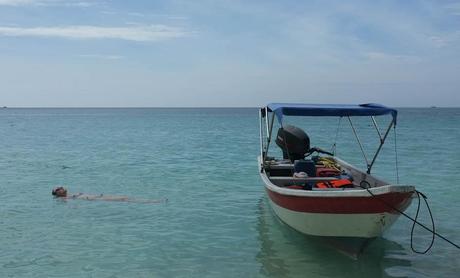 snorkelling is hard work
I was considering going diving too, but never got round to it in the end. I mean, who needs to do anything when you have this right under your nose?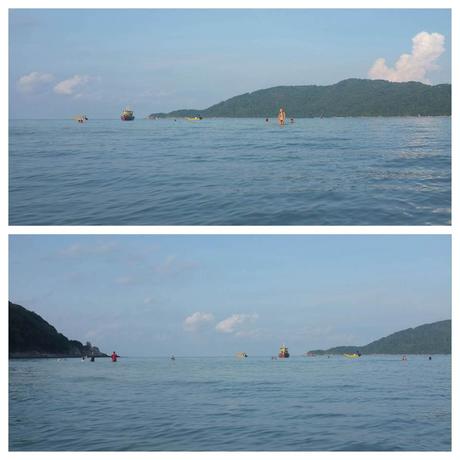 Long Beach, Perhentian Kecil