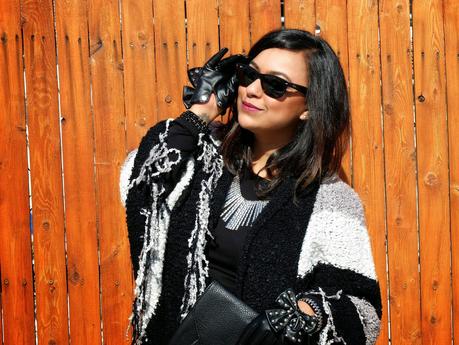 Hey Loves!
I am not kidding when I say this but I am OVER this weather on the East Coast. OVER IT! Sorry for the yelling but this needs to stop. This past weekend we had one gorgeous day so I pulled out my latest Nasty Gal piece. I bought this open front poncho when they were having a (major) sale. It just looked so comfy and versatile and it definitely IS. I always justify my purchases- I think to myself, "how many times can I wear this?". After wearing it the other day, I can certainly see many more outfits involving this poncho.
I went to a birthday brunch for my friend and it was the perfect "I'm over winter" look. I'm really serious when I say, I am over this weather. Check out how I styled it!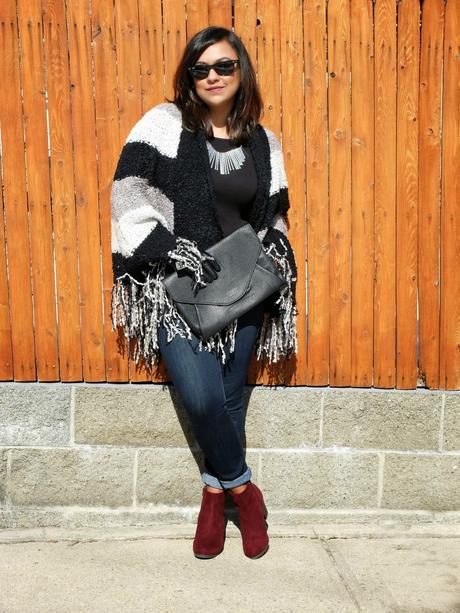 Jeans: Express/ Shirt: Old Navy/ Poncho: Nasty Gal/ Boots: Old Navy/ Necklace: Strawberry/ Gloves: Ebay/ Sunglasses: Ray Ban/ Lipstick: Wet n'Wild/ Bracelet: OASAP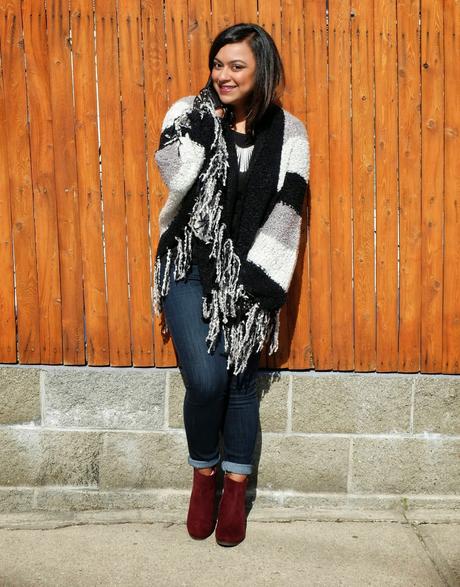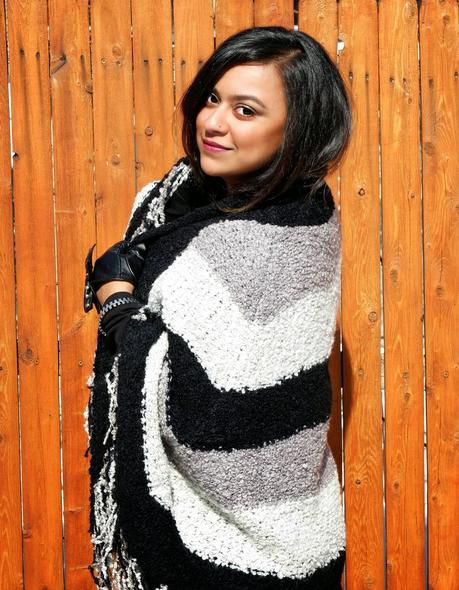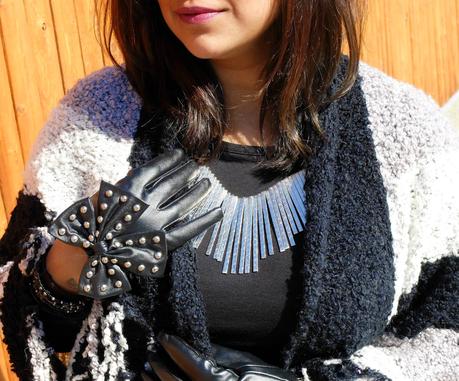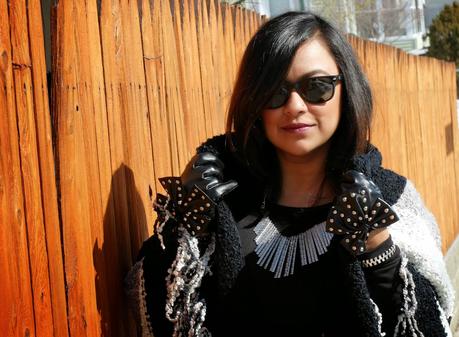 Maybe my next style post will involve some florals and pretty spring colors. Until next time..........