Reviews of the Recanati Diamond Chardonnay 2013, the Abarbanel, Batch 30, Unoaked Chardonnay 2013 and Tio Pepe Fino Sherry.
By Joshua E. London and Lou Marmon
Washington Jewish Week  March 18, 2015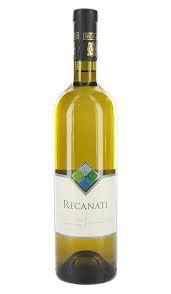 The world has a love/hate relationship with Chardonnay. On the one hand, it is one of the most widely planted grapes, while on the other hand, it tends to elicit scorn and even contempt. Many consumers continue to ascribe to the ABC school of wine selection: "Anything But Chardonnay."  
This recently took a bizarre twist when a vandal opened the valves on four tanks containing the varietal in an Australian winery, spilling 25,000 liters of Chardonnay wine onto the floor. This was presumably more about mischief and property damage than specifically Chardonnay, but is no less distressing and nonetheless reflects Chardonnay's inferior market position.
 
A rise in the grape varietal's popularity in the 1980's led to increased production without a concomitant attention to quality. The result was an ocean of over-oaked, flabby and out-of-balance Chardonnay wine that rarely displayed any character or charm. Oak can be used to hide a lot of faults, especially lazy winemaking and poor viticulture. Chardonnay remains popular, but there has been a steady movement toward lighter, less oaky white wines like Pinot Grigio.
 
Thankfully there are still many winemakers and growers out there who treat Chardonnay with some respect, and allow this grape to really shine.
 
One moderately priced example from Israel is the delicious kosher Recanati Diamond Chardonnay 2013 ($15). Creamy without being buttery, the wine exhibits delicate yet bright apple, pear and tropical fruit notes with some minerality and enough acidity to maintain balance and keep it food-friendly.
 
For a totally different yet also enjoyable and food friendly example, consider the mevushal Abarbanel, Batch 30, Unoaked Chardonnay 2013 ($14), from the Les Chemins de Favarelle single vineyard in the Aude River Valley in southwest France. The Abarbanel Chardonnay is uncomplicated with clean and inviting notes of melon, citrus, apple, pear and light clover honey, with just enough balancing acidity to keep it all genuinely refreshing to drink. It's a lovely little quaffer.
 
Spirits-wise, with the improving weather, our thoughts have drifted back to sunny Spain, where one of us had the opportunity to connect directly with one of the larger sherry wine producers and providers of used sherry casks for the Scotch whisky industry. So even though sherry isn't really a spirit but a fortified wine, and even though we've recommended it before, we find ourselves once again enjoying the kosher-certified Tio Pepe Fino Sherry ($24). Be certain to check that it is the kosher version, which is also kosher for Passover. There is a nonkosher version of the sherry that is widely available. The kosher version is a much more limited, more expensive run.
 
Fino means fine in Spanish and, accordingly, Tio Pepe is very delicate, light and elegant, produced by the Gonzalez Byass Sherry House in the Jerez region of Andalusia in Spain.
 
Made of Palomino grapes, fortified to around 15 percent alcohol, the wine develops a top layer of oxygen-inhibiting yeast called flor (Spanish for flower) which imparts much of the distinctive flavor.
 
Then, all sherry wines go through a unique fractional-blending aging regimen called the solera system. In this dynamic system, wines from different stages of the aging process, typically over three to five years, and are blended together so that the winery can ensure a certain consistency of product over different vintages.
 
Without further ado: Tio Pepe Fino Sherry ($24): a bone-dry fortified wine, brilliant aromas of bread and yeast, straw, green olives, almonds, fruit, and brine, and immensely satisfying flavors of almonds, walnuts, fruits, olive oil, salty crackers, and Granny Smith apples. With a lovely long and smooth finish that is bone-dry, refreshing, a little tangy, and a tad herbaceous, this is an excellent aperitif. It's not for all tastes, but an excellent and enjoyable. Should be drunk young and well-chilled. Keep it in the fridge and drink it within a week or so after opening.  L'Chaim!