Five bourbon recommendations for the season.
By: Lou Marmon
October, 2018
Autumn is a perfect time for bourbon. Its mellow sweetness is an ideal accompaniment to the cooling temperatures and falling leaves. And many distilleries schedule their special releases during the fall months. Here are five reasonably priced bourbon recommendations for the season. Each are currently on the shelves and cost less than $50. However, with the demand for bourbon steadily increasing, their availability and pricing is likely to change.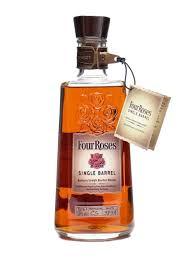 Four Roses Single Barrel 100 Proof Bourbon ($40)
While Four Roses has been making whiskey since 1888, this beauty is not what your great-grandfather sipped. Their portfolio utilizes 10 distinct recipes that are produced from variations in the proportions of corn, rye and barley for the mash bill and 5 different yeasts. The Four Roses Single Barrel 100 Proof is created from 60% corn, 35% rye and 5% malted barley and begins softly with aromas of dried fruit, cocoa and oak. The spiciness of the rye is there as well and it continues into the first sip which also reveals honey, caramel, vanilla and stone fruit flavors. The finish is long and expansive with spicy sweet oakiness and raisins. This is bottled at 50% ABV however Four Roses does produce Single Barrel, Barrel Proof versions (with higher ABV) of all their recipes with some versions more readily available than others.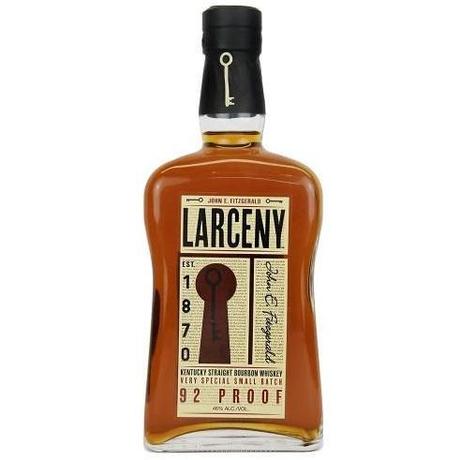 Larceny Bourbon ($25)
The legend is that John E. Fitzgerald was a law enforcement official that had the only keys to where the bourbons were aged. John liked to sample the better ones which became known as the "Fitzgerald barrels." Named after his pilfering ways, this small batch bourbon utilizes wheat rather than rye as the second component of the mash bill. Larceny is an easy drinking bourbon that opens with cinnamon, coffee and yeasty bread aromas leading into flavors of cornbread, vanilla and caramelized brown sugar with a touch of oak and spice. An essence of baked goods persists along with malt and oak in its medium finish.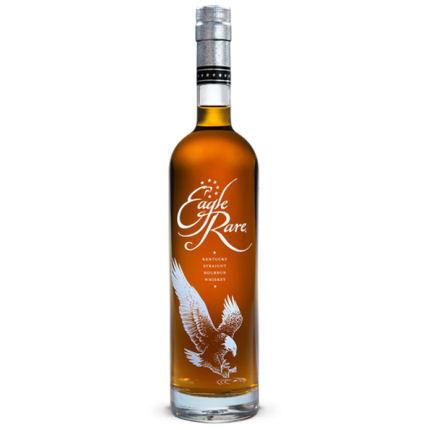 Eagle Rare 10 Year Old Bourbon ($31)
Created with a low-rye mash bill by Buffalo Trace Distillery, this is essentially a single barrel offering although they cannot use that term anymore because of changes in their bottling line. The nose of the Eagle Rare 10 year old is remarkably fruity, showing banana, dark fruit and oranges with hints of honey and oak. The palate is sweet but not overly so, with honey, vanilla, caramel and nut flavors accented with herbs and toasted oak. These flavors persist into the medium finish that also shows some leather and dried fruit.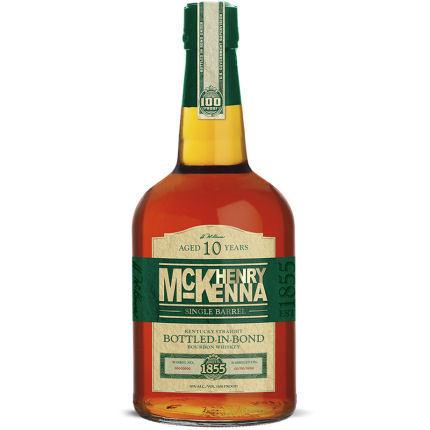 Henry McKenna Single Barrel Bottled in Bond 10 Year Old Bourbon ($28)
As a result of pervasive adulteration in distilled spirits, in 1897 the US Government established the "bottled-in-bond" designation that guaranteed purity and authenticity. Bottled in Bond spirits, most commonly whiskies, are the product of a single distillation season by a single distiller at one distillery, are aged in a sealed federally supervised warehouse for at least 4 years, bottled at 100 proof (50% ABV) and appropriated labeled. Reportedly named after an Irish immigrant who figured out how to make whiskey from the local grains, the Henry McKenna Single Barrel Bottled in Bond 10 Year Old Bourbon begins with minty, citrus, vanilla and spicy oak aromas. While sipping, the oakiness remains the foundation for the balanced interplay of butterscotch, vanilla, rye spice, anise and toast. There are hints of pepper, caramel and honey during the long finish.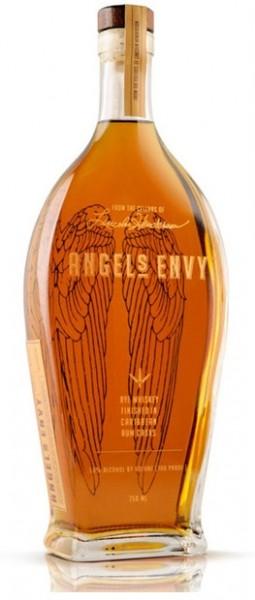 Angel's Envy Port Wine Finished Bourbon ($44)
Placing aged distilled spirits into a second, previously used barrel to "finish it" is common practice in Scotland but much less so in the US. Master Distiller Lincoln Henderson, who was the driving force behind Woodford Reserve, Gentleman Jack and the Jack Daniel's Single Barrel, came out of retirement in 2006 to work with his son Wes to create the first port wine barrel finished bourbon. The naturally occurring evaporation that occurs when spirits are stored in wooden barrels is termed the "Angel's Share." After tasting their new creation, they named it "Angel's Envy" because the Hendersons felt the angels may have wanted a greater amount. First released in 2011, the Angel's Envy Port Wine Finished Bourbon is aged for up to 6 years with 3 to 6 months finishing in used port wine barrels. Sadly Lincoln passed away in 2013 a few months after the groundbreaking for their new distillery. Starting with dark cherry, caramel and licorice aromas expanded with spice and oak it flows smoothly into lush and complex brown sugar, leather, toffee and tart red fruit flavors. Maple, spice and vanilla notes appear as well during the medium finish.