Black and White! Day & Night!
Explore your Monochromatic side as
Lakmé unveils its Absolute Monochrome Collection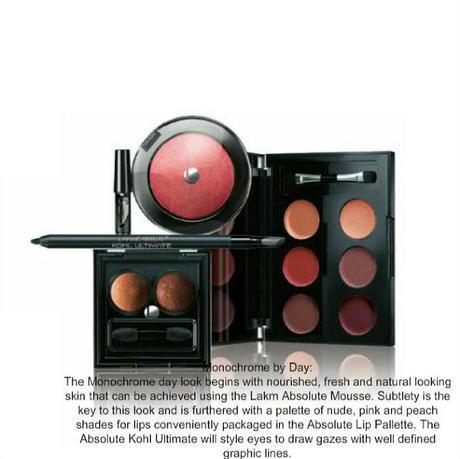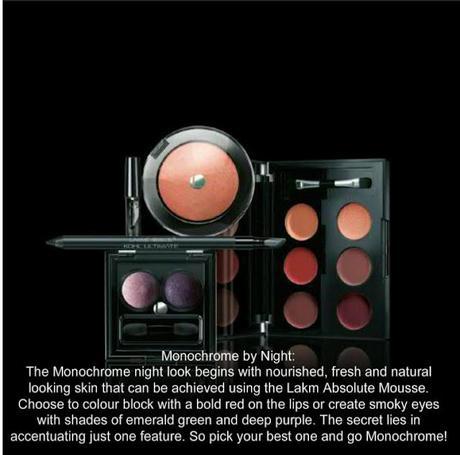 Pioneering beauty trends for the modern and bold Indian woman, Lakmé launched its latest style statement – Lakmé Absolute Monochrome – a collection of chic, edgy and glamourous looks styled to perfectly suit the contrasting roles of the Indian woman. The Monochrome Day and Monochrome Night Looks will highlight the ramp at the Lakmé Grand Finale adorned by the creations of fashion visionaries Kallol Datta and Pankaj-Nidhi.
The Lakmé Monochrome Looks were launched at the Lakmé Absolute Fab Lab, the trend capital for all things beauty at Lakmé Fashion Week. Sumant Jayakrishnan, the creative collaborator behind the Fab Lab and the designer for the Grand Finale brought alive the Monochrome style statement with his architectural genius.A starkly monochromatic world of black and white was the perfect space to experience the international style, superior format, and high-performance technology of the stunning Lakmé Absolute range.


Sharply graphic,

Monochrome is a look that reflects the color blocking trend in fashion, and channels attention to one part of the face to maximize the impact of make-up.

Lakmé Absolute Monochrome looks

have been put together with the Lakmé Absolute range of high performance make-up. Color vignettes for face, lips, eyes and nails, this range promises intense color and a flawless finish along with a 16-hour impeccable performance. Packed with skin enhancing ingredients, this super luxurious long wear range perfectly balances beauty and science.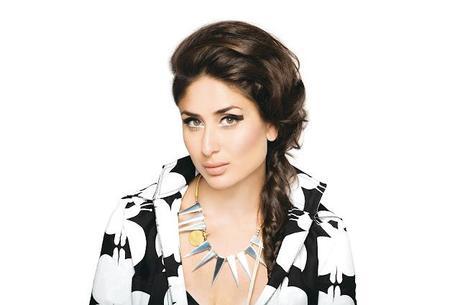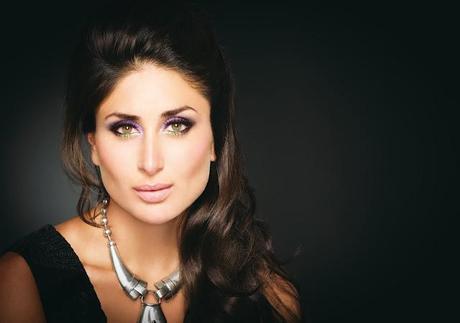 Speaking at the launch, Purnima Lamba, Head-Innovations, Lakmé said, "Monochrome reflects Lakme's commitment to shaping trends in color cosmetics for the Indian woman. Our consumer likes to stay on top of trends with her stylish looks. Lakme Fashion Week will continue to inspire us to introduce style statements reflecting the fashion trends of the season.

We are thrilled to have creative and futuristic designers like Kallol Datta and Pankaj-Nidhi to interpret Lakmé Monochrome on the ramp and use it as a palette for their designs for the Grand Finale."




Revealing some information about the much awaited Lakmé Grand Finale, Purnima announced that this season Lakmé make-up artist Clint Fernandes will showcase leading edge make-up statements in Monochrome colors using the Lakmé Absolute Range at the finale show. A first of its kind in India, the make-up looks show will completely focus on make-up, which is an

apt fit with a makeup brand.




Purnima Lamba

also used the platform to make a significant announcement for make-up artists aspiring to make it big in the industry. She said, "

Going forward Lakme will announce a make-up Gen Next contest at LFW, calling in for entries from makeup artists to showcase the Lakme style statement of the season.The Lakme make-up expert panel will shortlist the winner s who will receive mentorships with the senior make-up artists of the Lakme panel like Cory Walia and Clint Fernandes .Another first to enhance the intrinsic co-dependency between make-up and fashion and at the same time showcase budding talent in the make-up world."


Speaking on his interpretation of Monochrome, GenNext protege Kallol Datta said, "For me, colours form an important role in graphic relief and having a theme like Monochrome works in my favour as it gives me a chance to create a line using a lot of black, which is incidentally my favorite color.I couldn't pass up on a opportunity to collaborate with Lakmé as it allows me to explore so much more than I've done before."

Echoing Kallol's thoughts, dynamic duo Pankaj-Nidhi said, "I think the collaboration with Lakmé and with Kallol has infused a new dynamic and a youthful energy into the idea of a Grand Finale. It's a great opportunity for two entirely different brands to showcase on one absolutely fantastic platform and create a collection that is perfectly designed for the Lakmé woman, who knows her make-up and knows her fashion. And most significantly knows how to work the two together. For us Monochrome is all about vibrant colors with strong contrasts in luxurious fabrics and that's what you will see on the ramp."

So get ready to see a spectacular and Monochromatic version of the Lakmé Grand Finale, with make-up looks that are razor sharp and design that will leave you on the edge of your seats.


About Lakmé

The contemporary and expert in the beauty industry, Lakmé continuously innovates to offer a wide range of, high performance color cosmetics, skincare products, and beauty salons. In addition to leveraging Unilever's worldwide expertise, Lakmé also partners with the leading cosmetic house; Milan-based Intercos Italia, Schwann Stabilo Germany and Paris-based Fiabila. Combining international cosmetic technology with an in-depth understanding of the Indian woman's needs, Lakmé also offers its consumers a comprehensive beauty experience through its products and services at the Lakmé Salons and Studios. 


For further information log on to www.lakméindia.com


xxx 


Disclaimer: For any queries, PR information, website review, store visit and events - please mail me at

[email protected]

. Read about Shopping, Style and Us and to know more, please read my Disclosure Policy.

Jiya (Shoppingaholic)