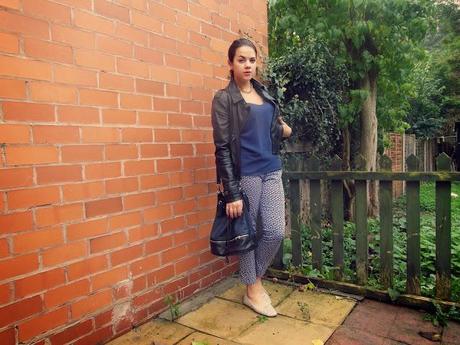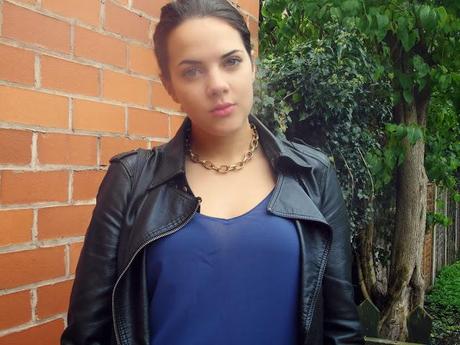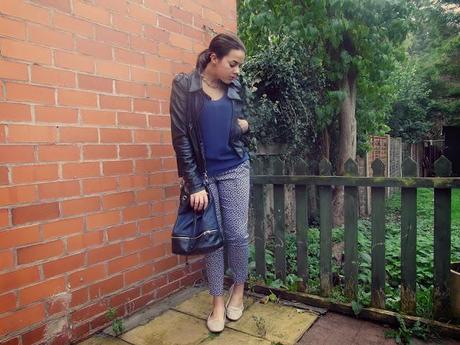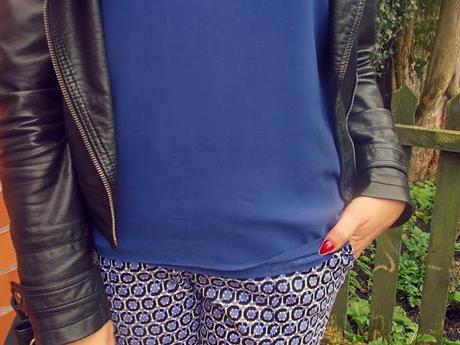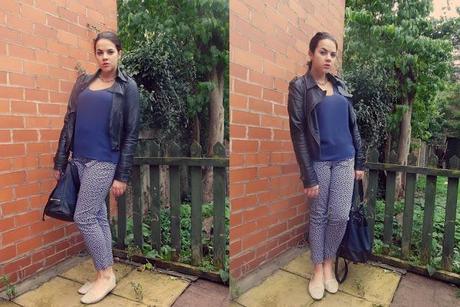 Top - Zara

Trousers - H&M Shoes - Primark Jacket - F&F Bag - H&M
I was kindly invited to review my local town centre's fashion show & above is what i wore. I decided to change up the Jacket I wore at the last minute. The coat I wore was my mum's from when she was younger so i guess you can call it 'vintage'. Its a camel beige color and its just a really nicely structured coat. There was a photographer at the show who took a few snaps of me and the other girls who were invited so you might be able to see the coat, as there will be a different post about the actual Fashion show soon.
I have recently just started a part time job so as for now blog posts are sparse until i get into some routine. The job is just in retail and although it's not something I want to be doing in the next 2 years, it's a job none the less. I can now afford to save money and keep my mind occupied. Yesterday I actually did a little Halloween shopping as it's probably my favorite time of the year and I want Ewan to feel the same about the holiday. I didn't get as much as I would have liked but we got the main component a pumpkin, I can't wait to carve it out with him! What are you doing for halloween? I hope your having a good week.

TWITTER | FACEBOOK | INSTAGRAM | BLOGLOVIN