Ever since Penang, then Prince of Wales Island, was founded by Francis Light, the colony proudly practiced religious tolerance. Because of this, immigrants (read: workers) were enticed into the island, thus forming a multi-racial society. Diverse religions meant different places of worship, so many were built to cater to the needs of their people. Read more…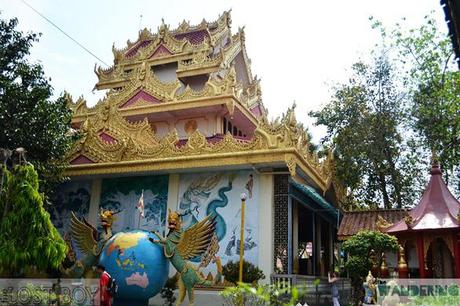 Pressed for time, Doc Gelo picked five places of worship that represent Buddhism, Taoism, Islam, and Hinduism. Without a doubt, each one exudes its own charm and magnificence, and each one, being built in the olden times, has a story to tell.
DHAMMIKARAMA BURMESE BUDDHIST TEMPLE
Doc Gelo brought us first to Dhammikarama Burmese Buddhist Temple at Lorong Burma, which is the sole Burmese temple in Malaysia. Built in 1803, the temple highlights the 8.2-meter standing Buddha right when you enter the temple. Behind the standing Buddha are 16 more standing images, which are donations from different Buddhist countries like Thailand and Nepal. Elsewhere in the compound are a temple well and a Sima or prayer hall.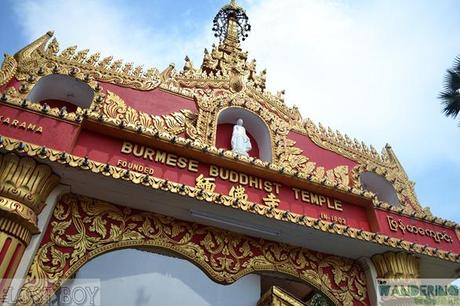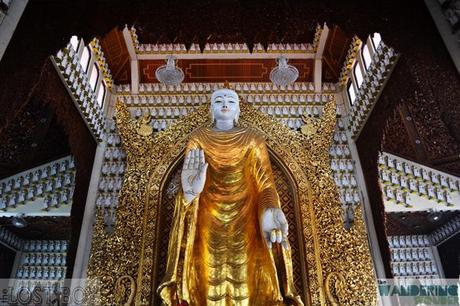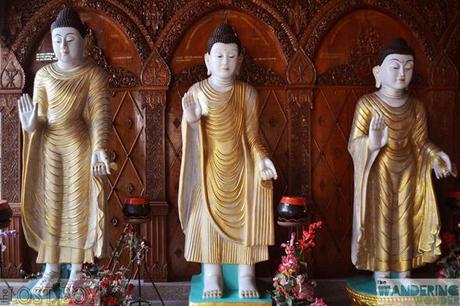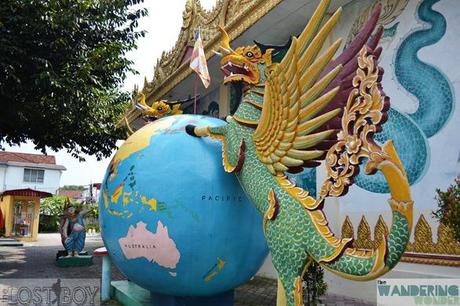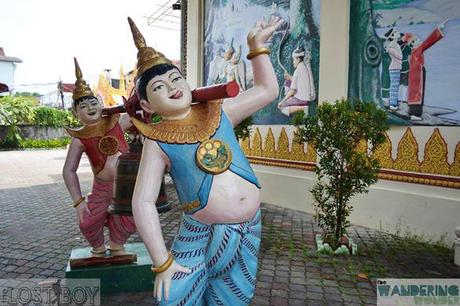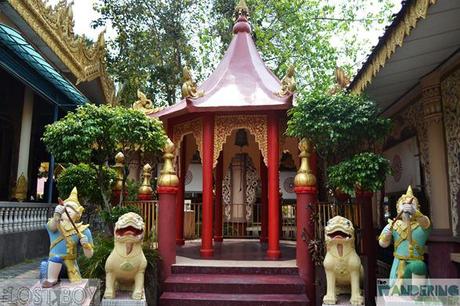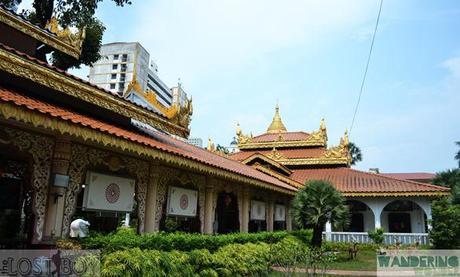 WAT CHAIYAMANGKALARAM THAI BUDDHIST TEMPLE
Right across its Burmese counterpart is the Wat Chaiyamangkalaram Thai Buddhist Temple. In contrast to the standing Buddha, the one at the Thai temple is a reclining image of Phra Chaiya Mongkol that measures 33 meters from one end to the other. Another noteworthy feature of the temple is behind the reclining Buddha where there is a columbarium for the deceased members of the Thai community in Penang.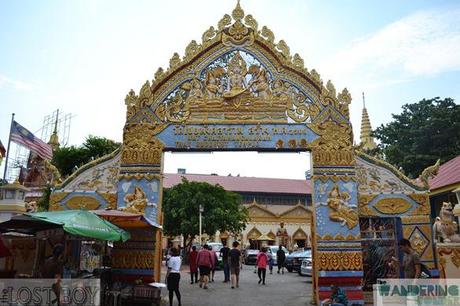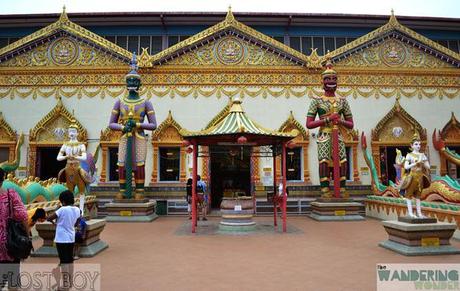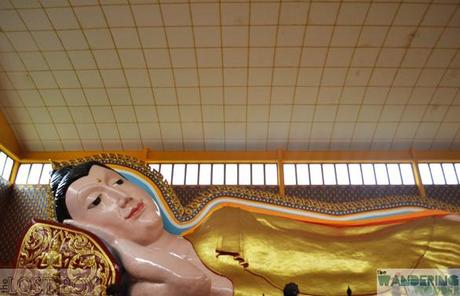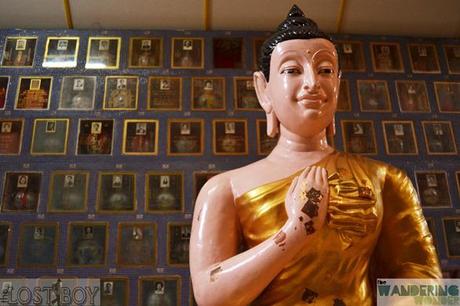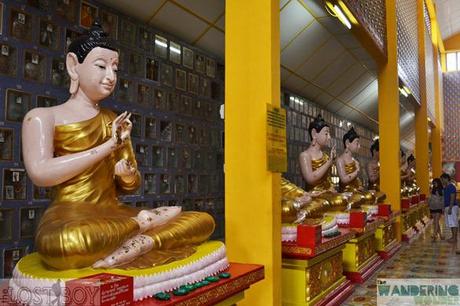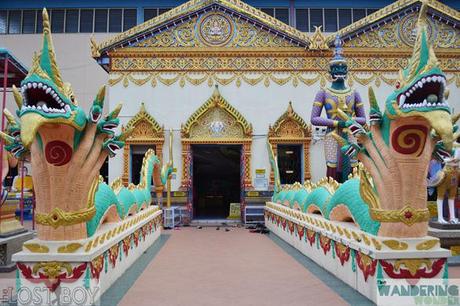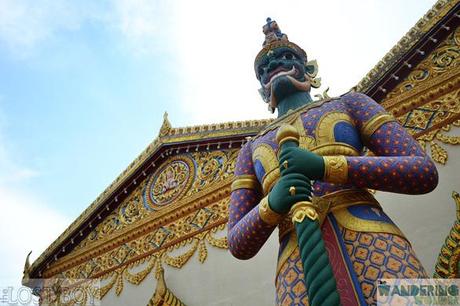 GODDESS OF MERCY TEMPLE
The land of the Goddess of Mercy Temple or Kuan Yin Teng was a gift from the East India Company to the early Chinese settlers of Penang. With Cantonese and Hokkien influences applied to its construction, the temple was then considered as one of the most magnificent structures in Northern Malaya with its large bells, stone dragons and lions, and ornate roof.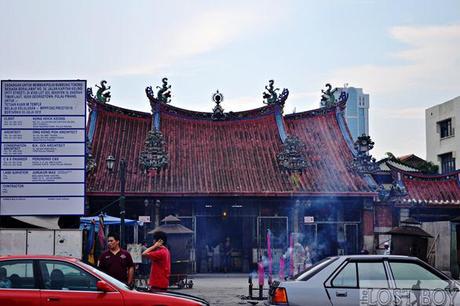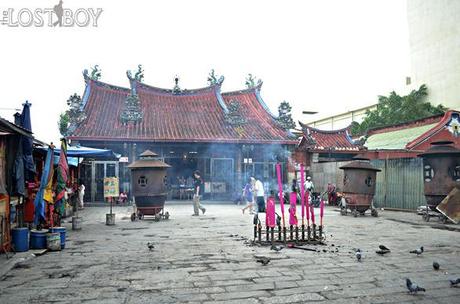 KAPITAN KELING MOSQUE
The Kapitan Keling Mosque was built by Indian-Muslim traders during the 19th century, back when Keling referred to Indians. The most noticeable features of the largest mosque in George Town are the Mughal-style domes and the towering minaret for calls to prayer.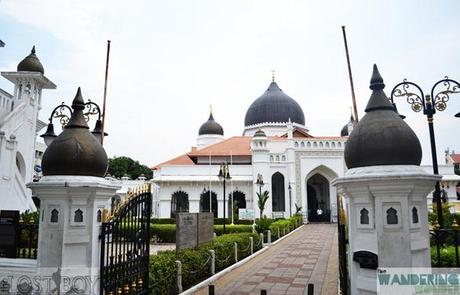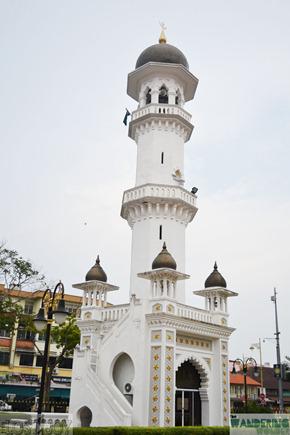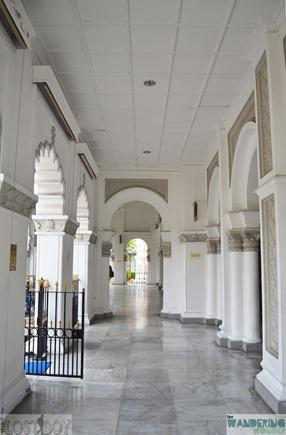 It was my first time to be inside a mosque, as I didn't think that mosques were open to visitors. That one, however, allows entry to promote understanding about Islam. We went inside the spacious prayer hall, and it was a solemn and fulfilling experience.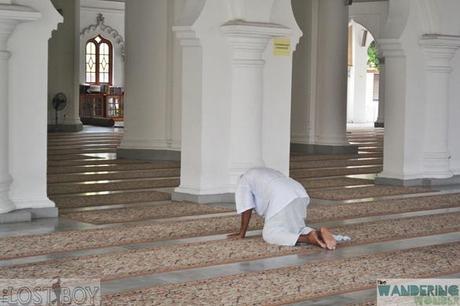 SRI MAHAMARIAMMAN TEMPLE
The Sri Mahamriamman Temple is the oldest Hindu temple in Penang, having been established as a place of worship in 1801 then a temple in 1833. The Dravidian style of construction from South India was employed in making the temple, with its façade featuring intricate and fascinating sculptures of gods and goddesses.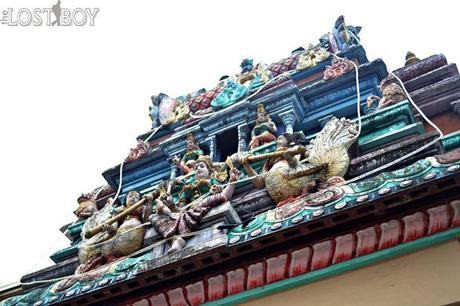 After visiting all these places of worship, I was in awe at how Penang successfully maintains a harmonious multiracial and multi-religious society. I am hoping to visit and understand more of their many religious structures the next time I visit.
How to get there: All places visited above are within George Town, the capital of Penang. Getting to Penang entails a bus or plane ride from Kuala Lumpur. To get around, RapidPenang buses are recommended because they are direct and not confusing to take. Fare for short trips is 1.40 MYR. Splitting a cab might be a good idea if time is limited, but beware that some taxi drivers do not use the meter. In these cases, they charge 15 MYR for a short trip. Negotiate beforehand.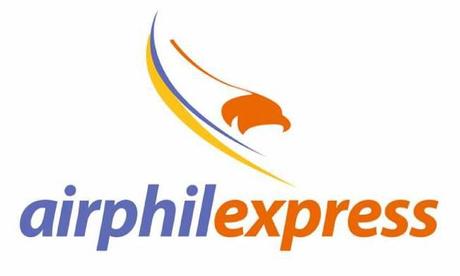 Airphil Express now flies to Kuala Lumpur three times a week with free 10kg baggage allowance. Book the lowest fares from Manila through www.airphilexpress.com. For exciting promos and discounts to their destinations, follow them on Facebook and Twitter.