Happy tablescape Thursday!
I know I know, probably you are all already thinking about St. Valentines day,
(by the way have you seen Susan's valentine breakfast?)
but yesterday my husband and I celebrated our wedding anniversary!
26years!
it seems yesterday we knew each other,
it seems yesterday everything started
it seems yesterday, but it is today and will be tomorrow
I believe that every day is a new day, nothing is for granted, you have to earn love and respect, you have to show love and respect, you have to pull up your sleeves and work hard together to stay together.
and now since my dear mother in law is not here with us anymore, all this gets more important. you have to live and enjoy every day, every minute of it!
so, stay close to each other, help each other, love each other.
I found this on the table in the morning.
Flo & Brii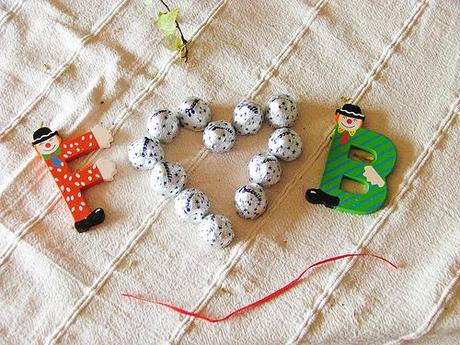 and as I had told Gokki (daughter n°3) that her grandmother always used to bring
me the years first Primroses as gift, for our wedding anniversary
when she came back in the evening, she and her boy friend Giovanni, brought my
a bunch of colorfull primroses.
the photo didn't come our very well, but it was very very pretty, and I hope you can
immagine the atmosphere.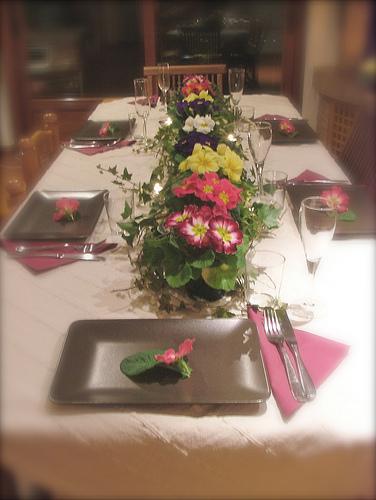 I'm tried again this morning. :-D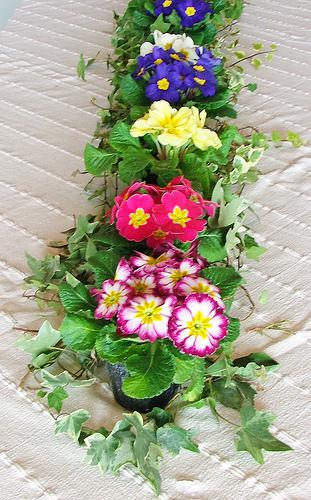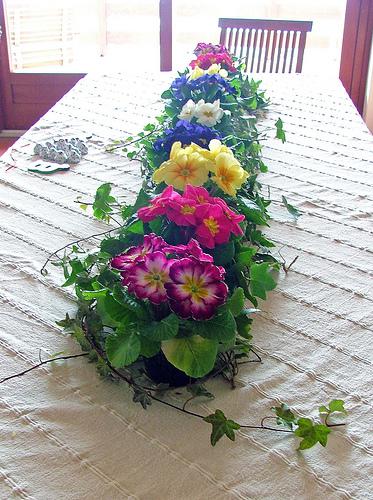 Pear and Chocolate cake


this is a very simple cake, the recipe comes from the Thermomix  Recipe Book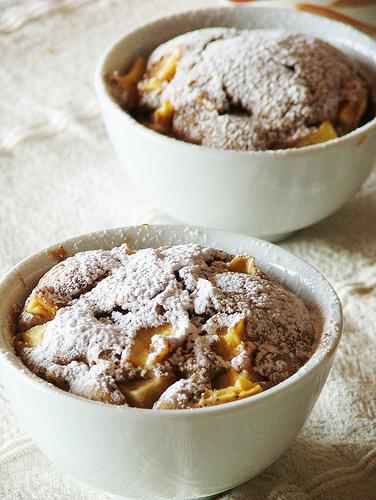 you need:
100gr dark chocolate + 1 tbsp bitter cocoa
200gr of sugar*
100gr of soft butter
230gr of flour
70gr of potato starch
1 yogurt of 125gr
80gr of milk
3 eggs
18gr of raising powder (one sachet)
1 sachet of vanilla
a pinch of salt
2 pears (ca 600gr), peeled and cut into small cubes
icing sugar for decorations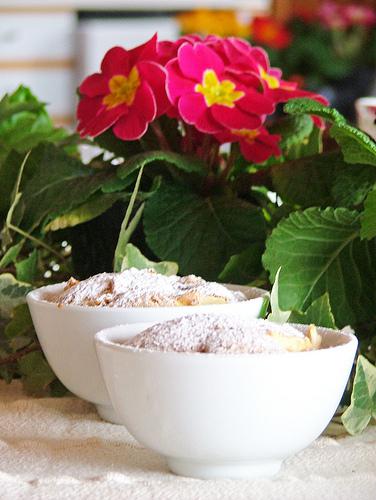 procedure:
oven at 180°C
grind chocolate and sugar.
add the soften butter, eggs, milk, yogurt and the vanilla, blend until smooth
add the flour and the potato starch, mix well and when it is without lumps add the
baking powder.
mix well, and pour in small baking moulds (mine are in ceramic)
add the pear cubes in the mould and mix carefully.
put in the oven (I put all the moulds on a baking try to manage easily)
bake for ca 35-40min.
check the middle if it is dry.
let cool a little and season with the icing sugar.
gives you 9 moulds containing ca 180gr-200gr of cake each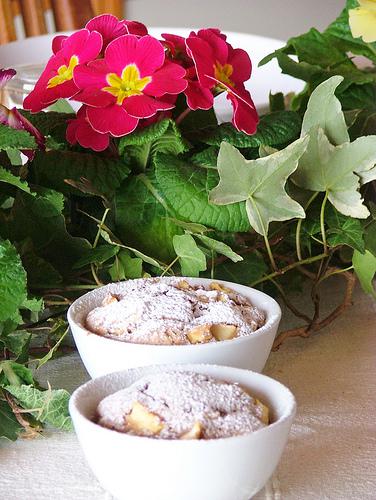 my father in law, gave my a bouquet of flowers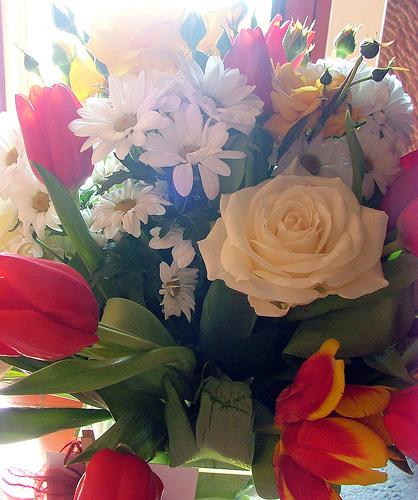 please stop to visit my fellow tablescapers.
you find them at Susan's