finally just the two of us, my hub and me!
finally Spring is here!
finally I get the chance to post for Tablescape Thursday!!
If you drop by at
Susan's
you will learn about her incredible Giveaway this week.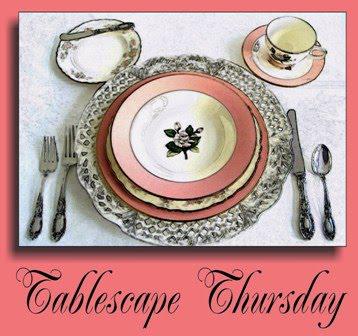 the other day I went to buy some gift bags with two of my friends, Simoo and Nadia.
I found this beautiful pink eggs made of grass. I just couldn't resist.
my intention was to make a sky blue and brown tablescape for
Easter, but I think I just changed my mind! :-DD
happy tablescape thursday to everyone, and do remember to drop by my fellow bloggers to see what they have come up with!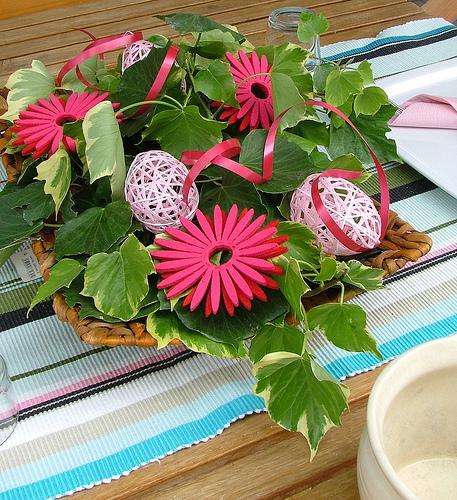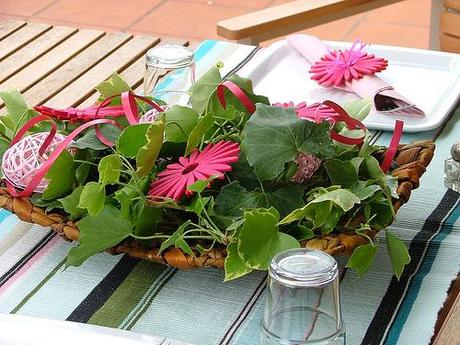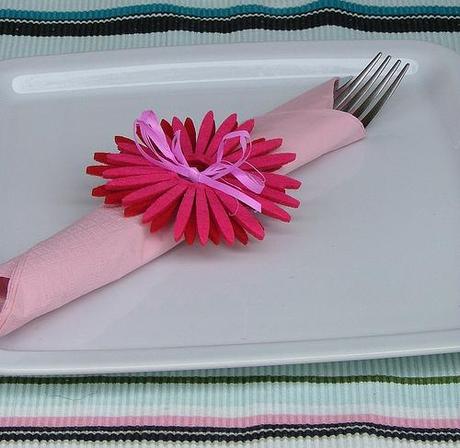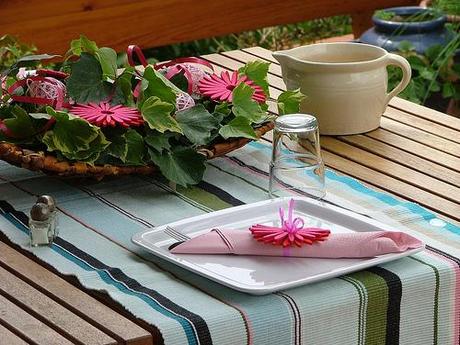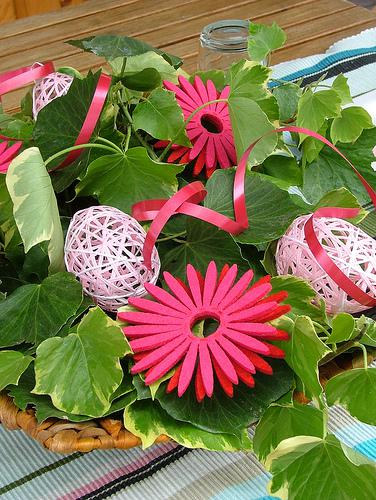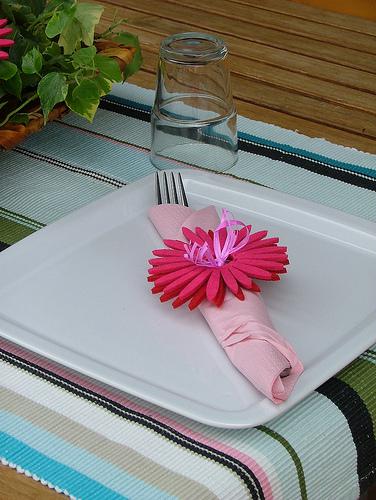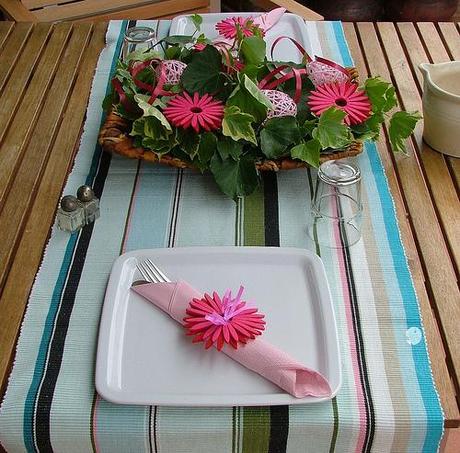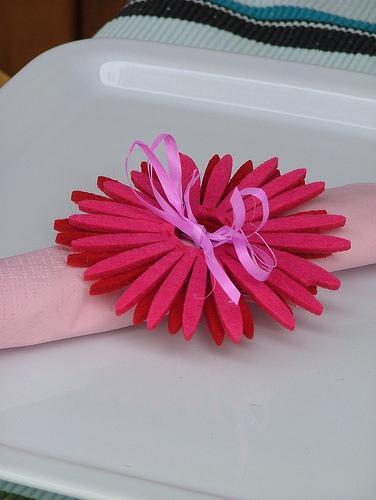 the runner, plates, glasses, pink paper ribbon and the pink paper napkins comes from IKEA
the jug, salt & pepper are an inheritance from Grandma Renèe (my Hub's Grandma)
the grass plate, grass eggs, artificial felt gerbera comes from Ambroso (vr)