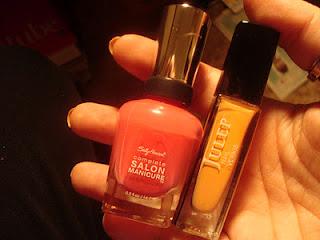 These are the colors that im going to use.
   Julep maven in Hayden and sally hansen complete salon manicure in shrimply devine.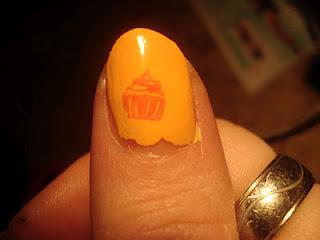 I applied the Hayden which a pretty peachy color to my nail. Then using my nail design plates I have the bundle monster. Using the cupcake  design in the shrimply devine. I follow it with a top coat of seche vite.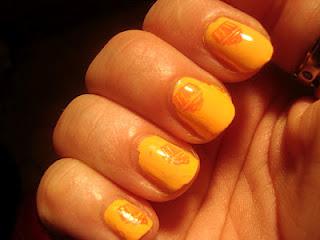 This is a great color and i love the cupcake design.