Years ago my favorite pizza was made by a Palestinian man in a restaurant called Emilia Romagna located in a small town in northern New Jersey. Obviously it was an American style pizza loaded with cheese and really, really greasy. Squeamish folk often used to mop up the grease with napkins, me - never! Back in Ireland in the late nineties I searched high and low for an alternative but the closest I got was Pizza Hut on Suffolk Street and DiFontaines in Eamon Doran's. Unfortunately they didn't really cut the mustard.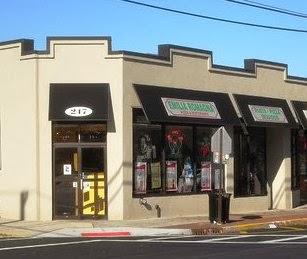 Emilia Romagna's in Woodridge New Jersey.
Fast forward nearly twenty years and we now have good pizza places coming out of our ears in Dublin City. None of them quite compare to Emilia's but my waistline is probably better off as a result! The pizzas in Dublin restaurants today remind me more of what I've had on holidays in Italy then their bastard cousins in the US! Paulie's Pizza on Grand Canal Street is a prime example of this.
Paulie's doesn't open until 6pm and always seems to be busy so booking is probably a good idea. We arrived late one night around 9.45pm and were lucky enough to bag a table upstairs in a nice cozy area which they've named Barry's Bar. Of course there is an actual bar area and it's pretty good looking, lots of bottles of different sizes and concoctions all backlit by some soft lighting and, rather surprisingly, a huge bison head mounted on the wall overlooking all proceedings!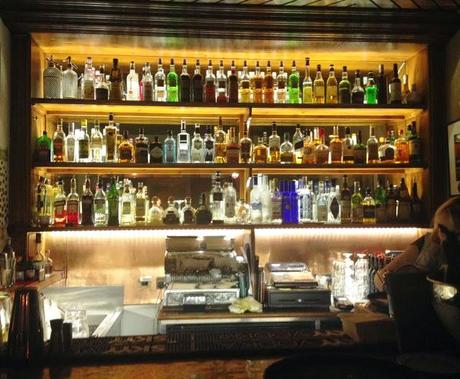 Barry's Bar.
Despite there being a number of tasty starters on the menu like Galway Bay Mussels and Bresaola Carpaccio we opted for cocktails instead. We tried a jug of the Granny Smith Fizz. It was a bit like an apple mojito, really fresh and crisp. We soon realized what a good idea it was to get cocktails instead of starters when the pizzas arrived, they were huge, no room for any other food!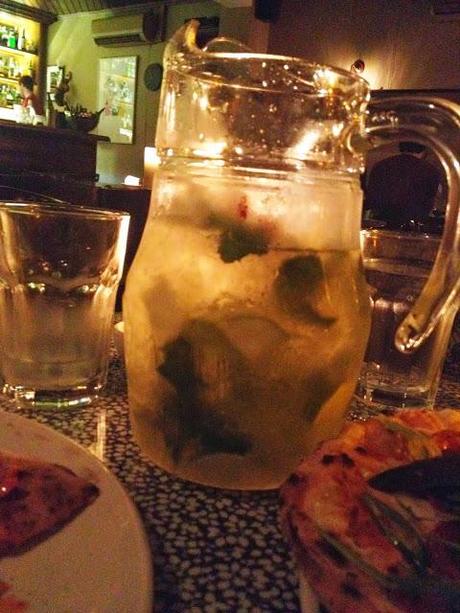 Granny Smith Fizz.
M went for the Double Pepperoni while I had the Super Picante. Both had really thin bases and great sauce, it was really rich and sweet. The pepperoni on M's was nice and spicy, a very good contrast to the base. Although mine was called Super Picante it wasn't unbearably hot, it left my mouth with a good hot tingly feeling but wasn't uncomfortable. It was loaded up with red chili, salami, peppers and rocket, really juicy but not too cloying.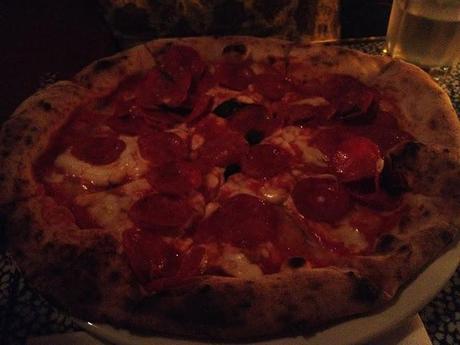 Double Pepperoni.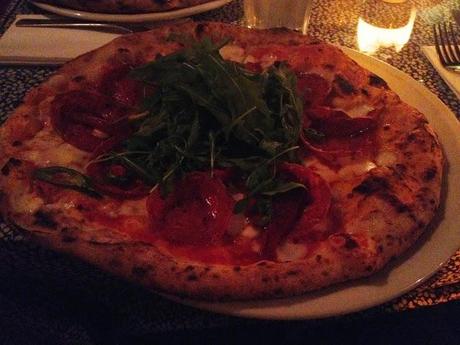 Super Picante.
The only thing I can really complain about, though it's not much of a grievance, is that the pizzas aren't sliced in the kitchen. Why do places do that? I'll never understand it. It's not like I'm ever going to do anything with a pizza other than eat it in slices! I find it a real pain in the ass to have to slice it myself with a knife and fork!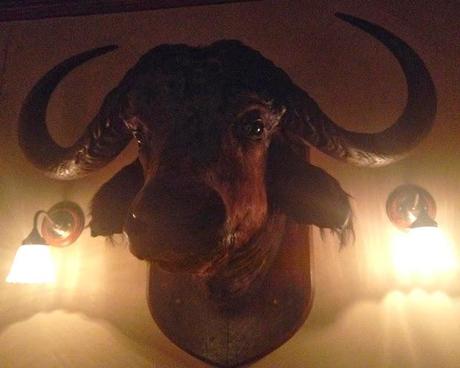 Under the watchful eye ... 
So Paulie's is my new favorite pizza place. Truth be told if I was offered a slice of American pizza now I probably wouldn't like it as much as I used to. Tastes change over time I suppose! I can hardly think what I might be putting on my pizza in a few years ....
... hopefully not pineapple ....
Paulie's Pizza
58 Upper Grand Canal Street
Dublin 4
01 664 3658
Website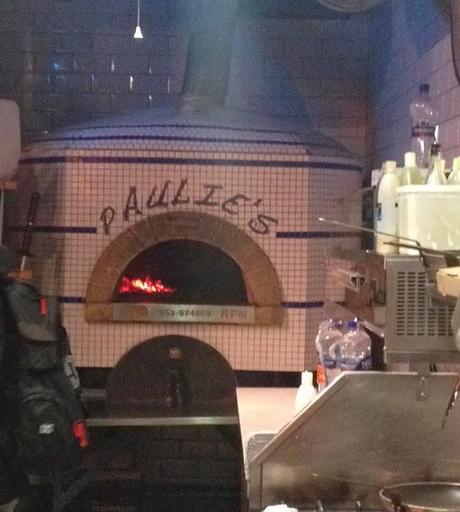 Paulie's pizza oven. Now you know where to go on cold days in Dublin!
Terrible picture, apologies!