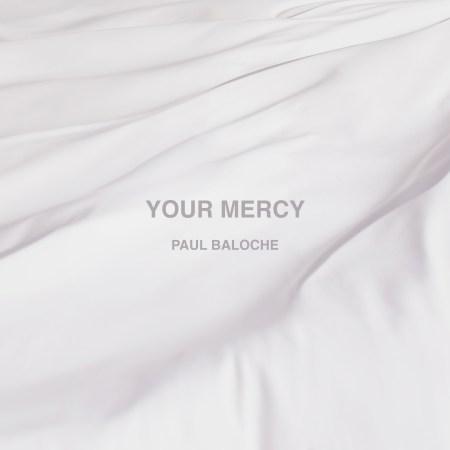 I have personally loved Paul Baloche's music since I first heard Open the Eyes of My Heart back in 2000.  I was thinking about listing all my favorite Paul Baloche songs prior to this new CD, but that would require a whole separate post.  This guy has been writing songs that have been moving the world through his own voice and the voices of many other artists since 1992. He's won so many Dove Awards for his music that I can't even list them here.  He's been instrumental in helping the world hear God's Word and for that, we are blessed.
On October 7, Mr. Baloche released his new album, Your Mercy, which is just a bit different than the rest of his music if, for no other reason, the fact that he moved from Texas to New York. And don't get me wrong, Paul and his wife, Rita, didn't just pack up and move.  "After 26 years of serving in the same church and living in the same community in Texas, my wife and I purged most of our possessions and moved to a small apartment in NYC," he adds. "Your Mercy captures the sounds of our new community from across the city." .
This community includes labelmates The Brilliance (John Arndt, David Gungor) along with Onaje Jefferson (Brooklyn Tabernacle Choir) and worship leaders/musicians from New York and the northeast. Vocalists Jennifer Holm and Madison Cunningham also make appearances, and Baloche's wife, Rita, and son, David, round out the contributions.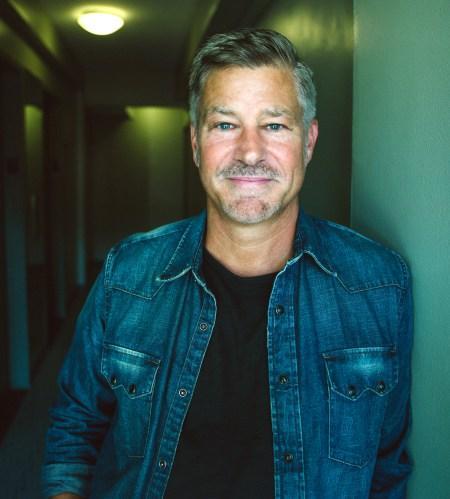 As a "worship pastor of worship pastors," Baloche has served the local church on a global scale for almost 30 years, crafting songs such as "A New Hallelujah," "Open The Eyes Of My Heart," "Your Name" and "Above All" that have been recorded in 10 languages and sung by believers around the world. Standout tracks on the new album include "Your Mercy," "Found In You," "Turn Your Eyes Upon Jesus (We Turn)" and "I Will Worship You."
Your Mercy, like all of Baloche's albums, was crafted with the local church and worship leader in mind. The songs were recorded live in a Brooklyn studio over several nights and are congregational in nature with stripped down instrumentation. Baloche describes the album as "honest worship sessions with very few overdubs, a back-to-basics simplicity of worship… singing together new prayers and songs as a community to glorify God."Produced by Baloche and longtime collaborator Michael Rossback,Your Mercy delivers 12 songs penned by Baloche with co-writers including All Sons & Daughters, Michael Neale, Corey Voss, Andi Rozier (Vertical Church Band), Matt Redman, Aaron Shust, Meredith Andrews, Aaron Gillespie and Jason Ingram. The project, which has already received a 5-star review from Worship Leader magazine, released globally in stores and on digital platforms through Integrity Music October 7.
This album is amazing, and you really need to head out and pick yourself up a copy! Here's a trailer for the album itself:
Every song on this album is fantastic. I'm not going to pick one, but I'll tell you that standout tracks on this album include the album-titled song, Your Mercy, as well as Found In You, Turn Your Eyes Upon Jesus (We Turn) and I Will Worship You. The complete tracklist follows:
1.    Psalm 92 (It Is Good)
2.    Once For All
3.    Found In You
4.    I Will Worship You
5.    Your Mercy
6.    Songs Of The People
7.    We Come To You Jesus
8.    God Evermore
9.    Turn Your Eyes Upon Jesus (We Turn)
10.  To The Cross I Come [featuring Jennifer Holm & All Sons & Daughters]
11.  More Than I Deserve
12.  Peace On Earth [featuring Madison Cunningham]
For all the latest news on the new album, touring and more information on Paul Baloche, visit http://www.leadworship.com, and for related worship resources including chord charts and tutorial videos, visit http://weareworship.com.
I couldn't close out this post without including one of the videos for the songs, right?  Here's Your Mercy, and I know you'll love it!
~ ~ ~ ~ ~ ~ ~ ~ ~ ~ ~ ~ ~ ~ ~ ~ ~ ~

It would be great if you would stay connected with me!! You can follow me on Twitter @DebiL1611, like me on Facebook at 2014 and Beyond, circle me on Google+, follow me on Tumblr, Instagram and Bloglovin', subscribe on YouTube, or connect with me on LinkedIn and Pinterest.

Please make sure to visit my homepage and subscribe to my blog for more great posts on running, fitness and lifestyle topics as well as food, product, music and book reviews, and more!