I have had the opportunity to try out this mask as well as another item from Patchology
If you seen my current skincare posting then you know that i take skincare very seriously and always incorporate a mask and scrub into my weekly routine.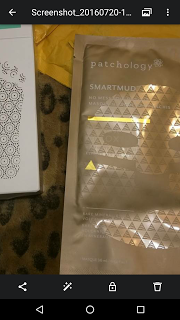 I posted this pick that show what the packaging looks like, and here is the back.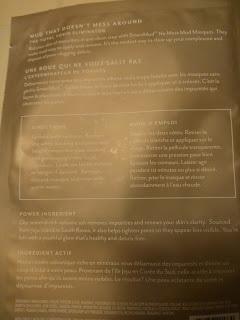 I love that they give you the instructions on this mask. You would not believe the number of masks that don't give you instructions and they all are different in the amount of time you leave it on.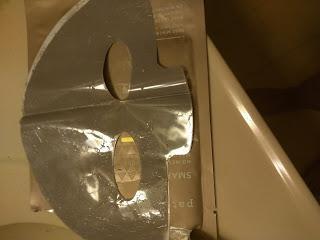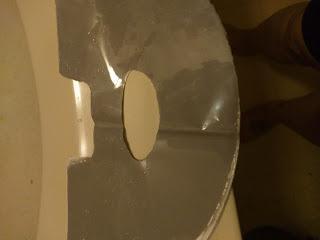 So when you take the mask out of the package, this is what it looks like. It is in two different pieces, the top half and the bottom half. I love this. It makes it a lot easier to put the mask on when its like this. You can really fit it to your face.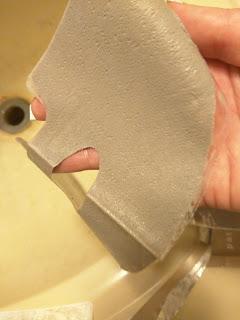 The first thing you do is peel off the top part and this is when i have done that and you can see the mask. It looks just like a mud mask that is in sheet form.
You simply place this on your face and then peel off the top part and fit it to your face. You do that for the top and bottom part of the mask.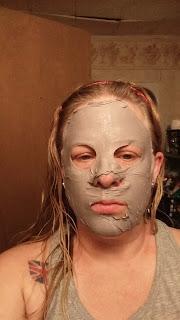 Here is the mask on. I know scary right lol. Anyway, I did notice that the nose part hung down over my nose, so i had to put it up a little more.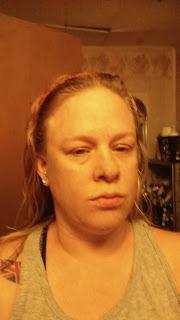 After you leave the mask on for 10 minutes, you take it off. It does leave a mud mask residue on but you simply rinse that off.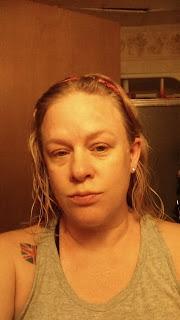 This is after i rinsed it off.
Rid your skin of impurities in one clean step with our SmartMud™ No Mess Mud Masques. It's the neatest way to clear up your complexion and eliminate pore­-clogging debris.
Power Ingredients
Sourced from Jeju Island in South Korea, our mineral-rich volcanic ash is truly Mother Nature's natural skin purifier. This finely crushed, silky smooth ash gently exfoliates away dead skin cells and draws out impurities to reveal a fresh glow, while essential minerals replenish the skin.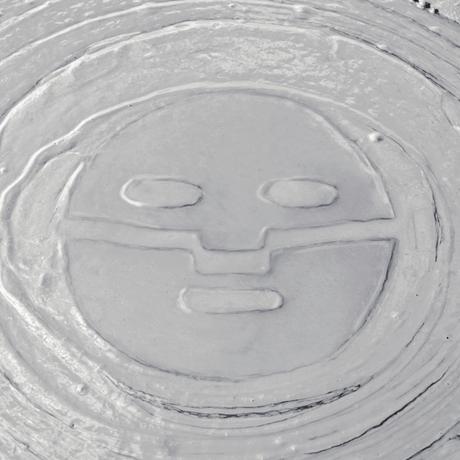 Innovative Application
Our FlexMasque™ Technology combines extremely fine volcanic ash that pulls even the smallest particles of debris from your skin with a unique material that adheres more naturally to your facial contours for a deeper cleanse.
Radical Results
A detox that leaves no debris behind. Visibly tightens pores, clears out the congestion and cleans up your complexion without the dry, tight feel of a traditional mud mask. You're left with a healthy, youthful glow without the muddy mess.
MY THOUGHTS-- I love the ease of using this mud mask. Its so much easier and you dont get that mud off over your fingers or even underneath your nails, which lets admit, is so hard to get out and is so annoying. My skin looks more radiant and more moisturized and it did not leave my skin with any kind of a dry feeling at all.
I recommend getting this Mask
It is $30 but so worth it. You skin is worth it.
I also will be trying out Posh peel Pedi cure as well. So be watching for that review coming next week.