If you use facebook, please "like" this post by clicking the button above. Thanks so much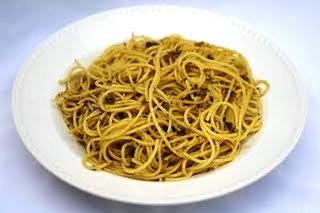 The other day  I was shopping at the grocery store, I heard someone say "Vonnie". I paused for a moment and looked around to see a familiar face. It actually was someone calling out Ronnie. This made me think to myself how many times I had answered to "Vonnie" or something similar to it in my lifetime. I started thinking about nicknames and came to the conclusion that my family is full of them. My oldest brother is Thomas, we call him Boe. Short for Bodacious. My older sisters name is Donna and we call her D. My younger brother Richard is called Rich or Dicky. My name is Veronica and everyone close to me calls me Vonnie. The funniest one I think is my little sister Mary who we call Fe fe or Fe. That nickname may take some time explaining so I may have to take another post or two to do that. So suffice it to say, even my daughter has more nicknames than you can shake a stick at. I would love to hear about your nicknames and how you came about them. What does nicknames have to do with pasta and pesto you ask? Well, nothing really, I was just making conversation.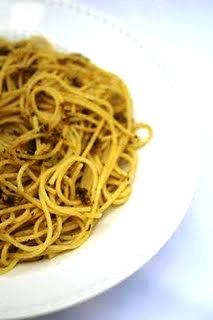 Pasta and Pesto
1 package of spaghetti noodles
6 tablespoons homemade pesto
1/4 cup grated Parmesan cheese
Bring a large pot of salted water to a boil. Add pasta and cook 10-12 minutes. Drain pasta in a colander and toss it with the pesto. Sprinkle Parmesan cheese over top. Serve immediately.