We had the privilege recently  to partner with The Ritz Carlton Coconut Groves in creating, Successfully, an Elegant & Authentic Indian Themed Pop Up Restaurant at their Signature Restaurant, Biscaya.
It was really a pleasure to have worked with a such a Great Team of professionals of the Ritz, form the Wonderful Tatiana Lora, the Public Relations Manager of the Ritz Carlton Coconut Groves & Ritz Carlton Key Biscayne, The Talented & Creative Executive Chef Ramesh Kaduru, The Super General Manager of the Ritz Carlton Jacqueline ( The Only Woman General Manager of a Sizable Hotel i ever met. with the best ever Attitude), Mathew the F&B Manager & his Team….From the start, I learnt right away that the reputation of the Ritz brand  is no accident… but a great Business & Service Philosophy they live by at every step of the way.
Back to the pop up restaurant,
I am not a food writer but a food Passionate Lover, so it was natural for me to positively connect with the Ritz Carlton Coconut Groves Team and jump on board with their " Passage to India" Project : An Authentic Indian Pop Up Restaurant.
One thing is for sure,
-This is OBVIOUSLY Not your typical Neighborhood Indian Restaurant in terms of Quality & Service …..EXCEPT for the  PRICES …..which are very much affordable. Yes many entrees under $18.
The Executive Chef Ramesh Kaduru & his Team did REALLY A FANTASTIC JOB in mastering what the Indian Cuisine is all about and offering it in a Creative & Accessible Way…..
The Passage To India Pop up restaurant is scheduled for 1 Month only,  from OCT 3rd to NOV 3rd, Thursday to Sunday..
Hopefully, it is successful enough to keep ita bit longer longer….such great Indian Cuisine offering will really be a great addition to South Florida International Cuisine Scene
Few Pictures Below of the Preview Night of the Opening,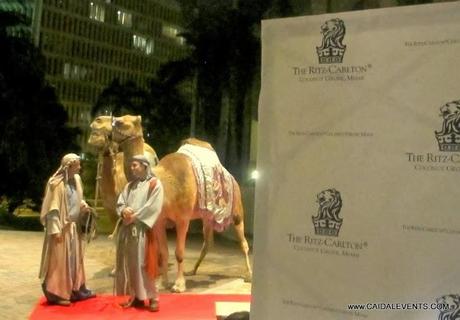 Live Camels greeting the Guests at The Opening Preview Night
Live Camels Greeting the Guests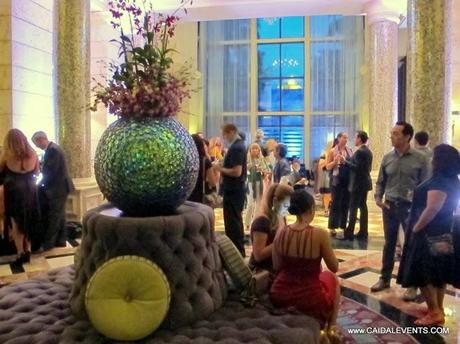 Cocktail Time at The Lobby, an Over Size Peacock Jeweled Vase as a Focal Point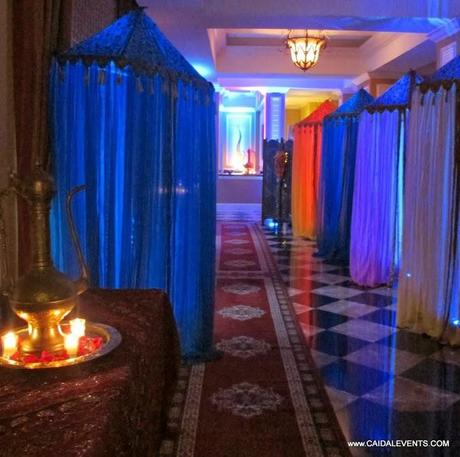 The Passage to India, …Literally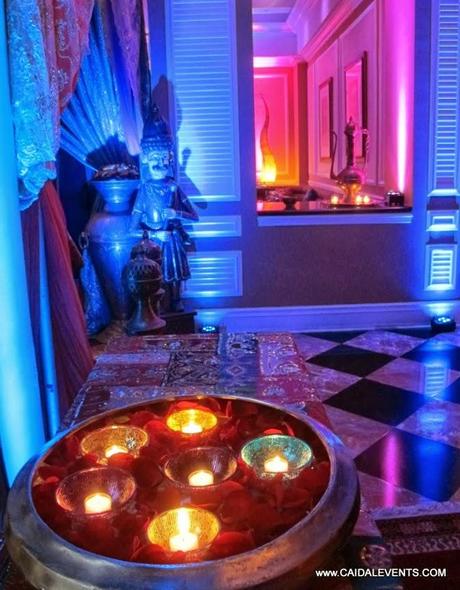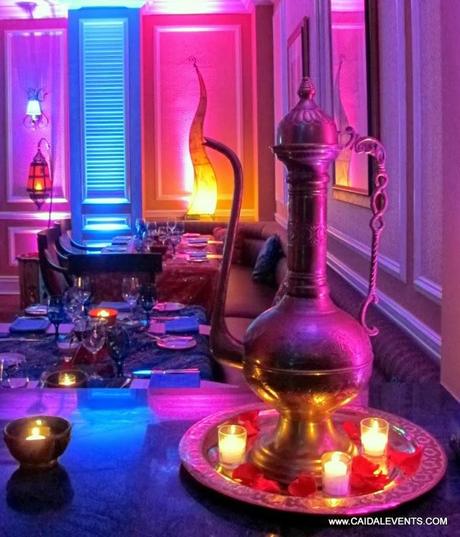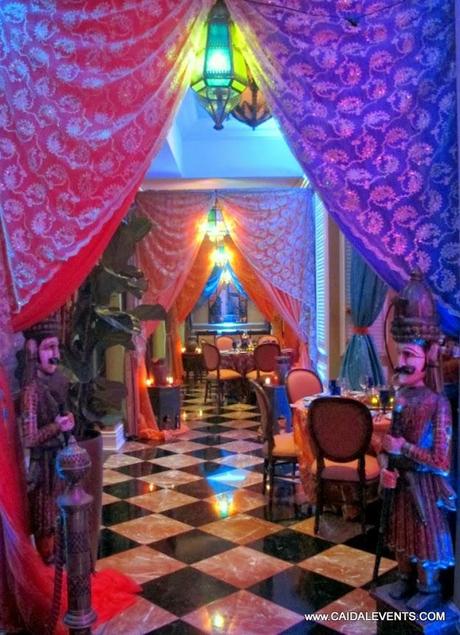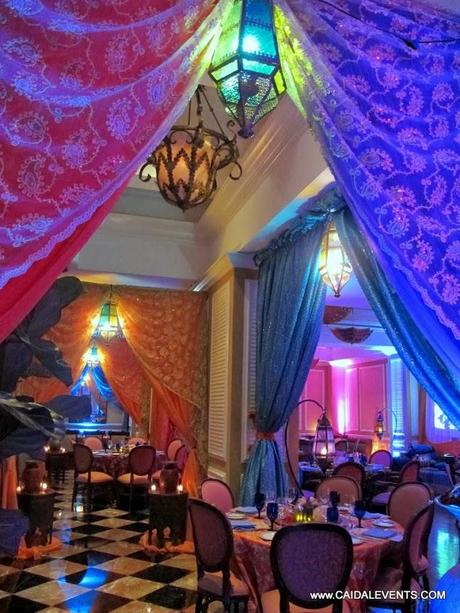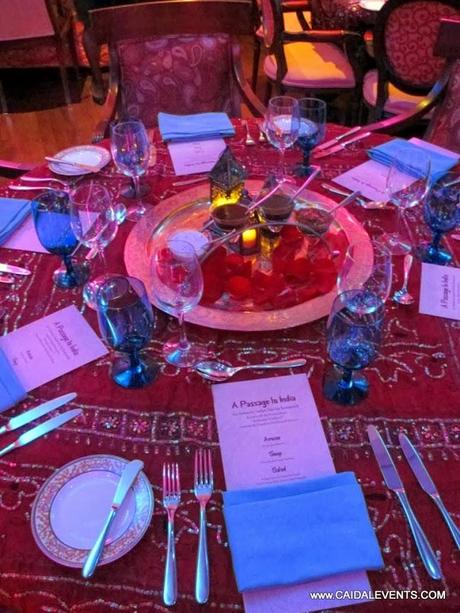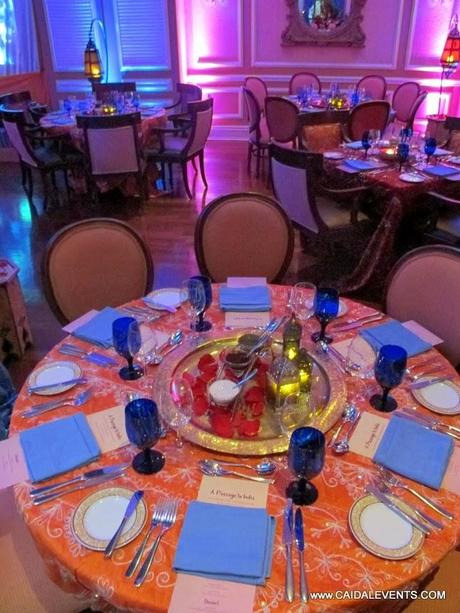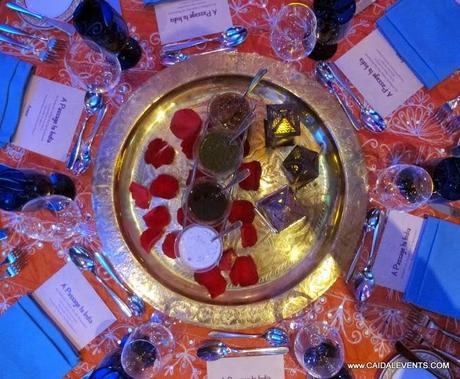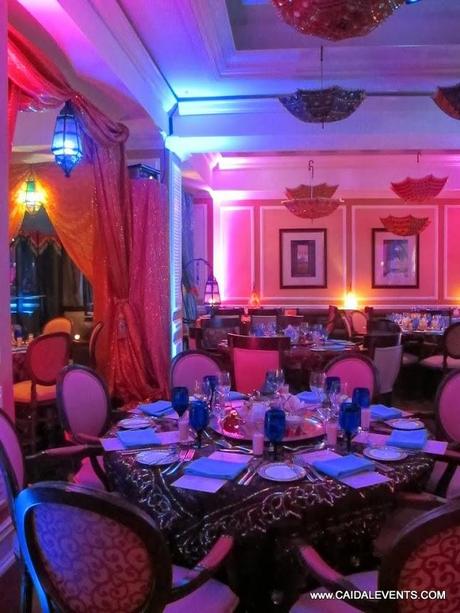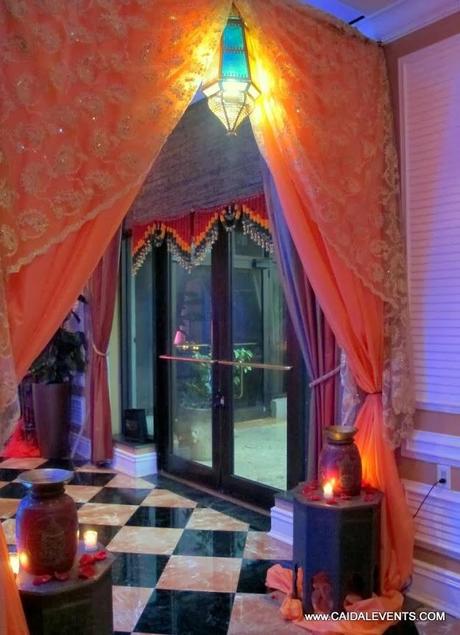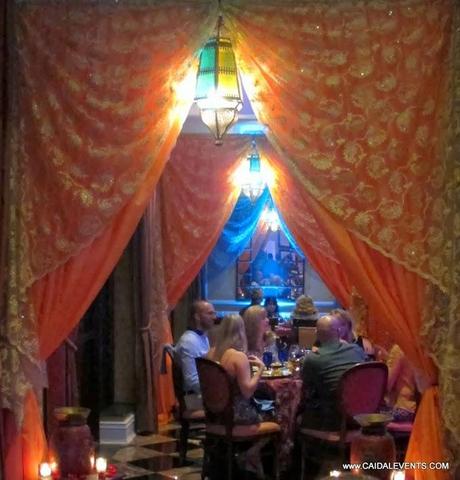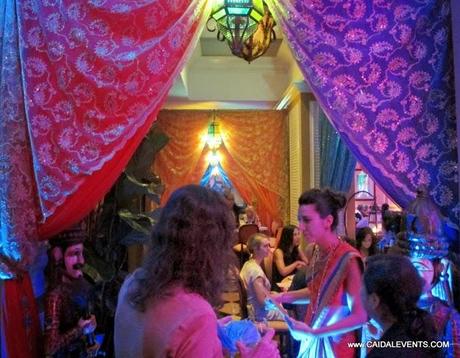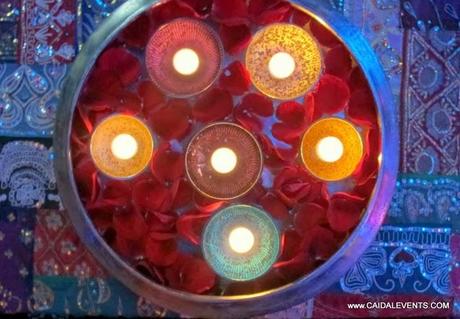 Pictures of the Dishes & the Chef , below from Newtimes Miami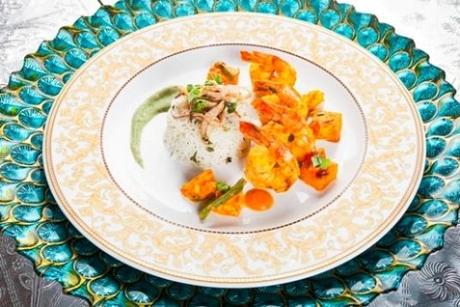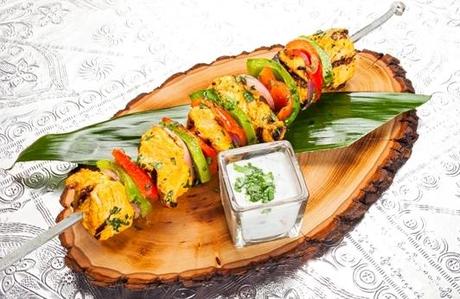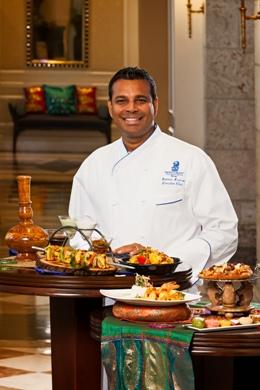 the Menu
Appetizers
Mini Vegetable Anardana Samosas, Tamarind chutney
Indian style Mini Flat bread, coriander chutney
Pani Poori Shooters
Mixed Vegetable Pakora, Mint chutney
Grilled masala papadams
Chaat masala
Masala Dosa served with coconut chutney and Samabar
Kanchipuram Idli served with Ginger chutney and Sambhar
Chicken Tikka
Seekh kebab (minced lamb and chicken kebab)
Amritsar Machala fingers (Indian style fish fingers) with a duo of Mint Chutney, Onion chutney
Soups
Yellow Turmeric spiked Lentil soup, crispy papadam
Tandoori marinated cilantro chicken Barley soup
Salads
Onions, green pepper, tomato, cucumber and cilantro salad
Garlic Flat Naan bread, spinach, frise salad, cumin, cilantro champagne vinaigrette
Main Course
Vegetarian options
Everything served with cumin scented rice
Aloo Choole
Potato, chick peas stew
Malai kofta curry
Succulent deep fried potato and cheese dumplings in a rich almond gravy
Bhindi Masala
Indian Stir fried okra with onions
Panner tikka masala
An Indian classic of cottage cheese in a tomato based gravy
Dal Makhani
A rich Indian Lentil preparation of slow cooked black lentils and kidney beans
Non-Vegetarian Options
Lamb Rogan Josh
A traditional Kashmiri preparation of meat cooked with browned onions, Kashmiri chilies and yoghurt based sauce
Chicken tikka masala
Marinated cubes of chicken cooked on a charcoal grill and served with a creamy tomato sauce
Masala Shrimp
Masala marinated Shrimp, Tomato and Onion Gravy
Mixed Biryani
Marinated lamb, Chicken and shrimp slowly cooked in Basmati rice with variety of vegetables
Rice
Hyderabadi Vegetable Biryan
Green peas pulav
Breads
Tawa Paratha
Stuffed tawa paratha
Naan
Garlic naan
Roti5
Desserts
Gulab Jamoon and Vanilla Icecrem
Warm dumplings in a rose scented syrup served with vanilla Ice cream
Ras Malai
Chilled cottage cheese dumplings in a saffron flavored milk
Pista Kulfi
Frozen Indian ice cream with pistachio
Kheer
Vermicelli pudding