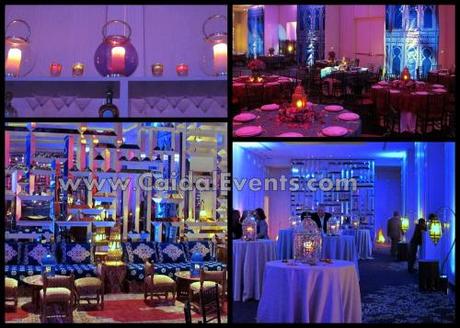 A Moroccan theme Party at The St Regis Bal Harbour Miami in the Astor Ballroom
The new icon in the US east cost,  the St. Regis Bal Harbour Resort lived up to its Top Notch Reputation. A bit of googling and you will quickly find that almost every one is amazed by the Excellence of the property and the service. Many struggle finding the right words in sharing their personal experience.
The St. Regis always had a superior reputation worldwide, so it is really no surprise and should be expected from the St. Regis to deliver on their promises, period. And They Do.
My experience was behind the scenes as we were hired to design a Moroccan theme Party at  the Resort.  Almost every single week of the year we are privileged to design events in various venues. And the St. Regis did stand out. I don't remember the last time i experienced from a venue and their staff  this level of  professionalism, positive energy, The instantaneous & transparent Communication, Easy Load in Load out…. and a Genuine Smile on everyone we encountered.
In Terms of Decor,  It was a bit of challenge that we gladly embraced and succeeded that is to create an Elegant Moroccan Theme Party – with a very Modest Budget – ( yes a small budget ) over a Modern Minimalistic Interior design Canvas of  the St. Regis Astor Ballroom
Below a sample of the event
Hallway & Entrance: We simply added Few Contemporary Silver Lanterns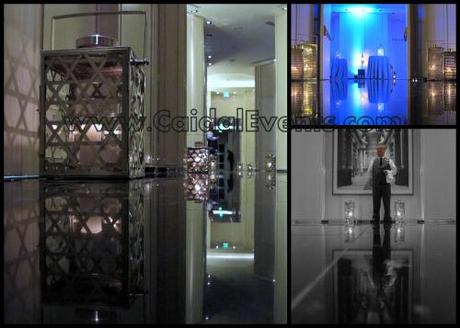 Entrance & Hallway
In the Cocktail area: We accessorize it with few carpet a Mix of  Moroccan Contemporary Lamps & Lanterns in Silver & Rustic. Linens were from the Hotel ( No Budget) but really nice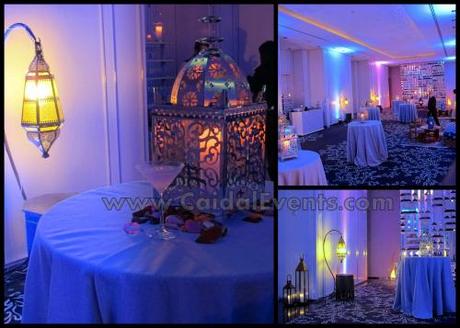 Moroccan Theme Party Decor Ideas on the Budget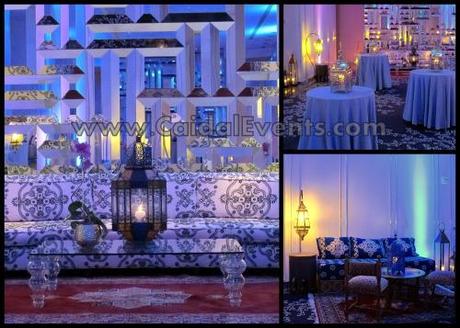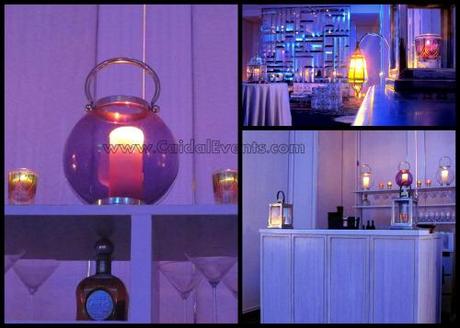 It is the Dining Room where pronounced boldly the Moroccan Theme.
I loved The Signature Wall Mirror that help magnify the Lighting and the Moroccan Accents & Elements Throughout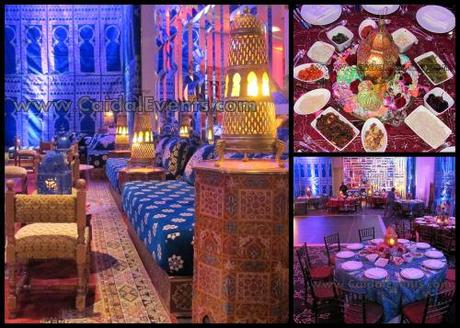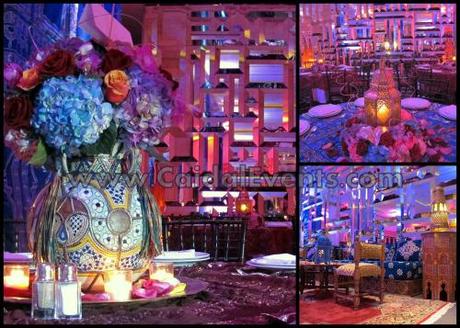 Astor Ballroom of the St Regis Bal Harbour in a Moroccan Theme by Caidal Events