Our week in Barcelona passed really fast and before we knew it, it was almost the end of our holiday. The day before we leave, we made a trip to La Roca Village (Chic Outlet Shopping) for some more shopping. Here, we stumbled upon a restaurant and it turned out to be the best meal we have had in Barcelona.
The restaurant, Pasarela, is a traditional Catalan restaurant. Besides an indoor-seating that spreads over 2 floors, there is also an outdoor alfresco area. A great place for catching up with friends.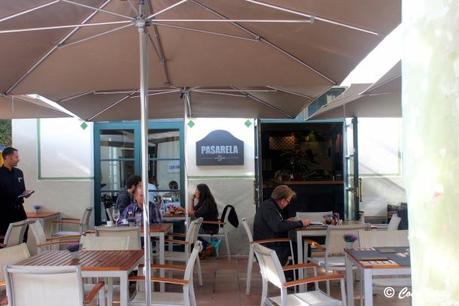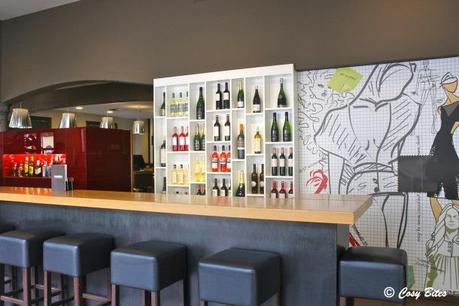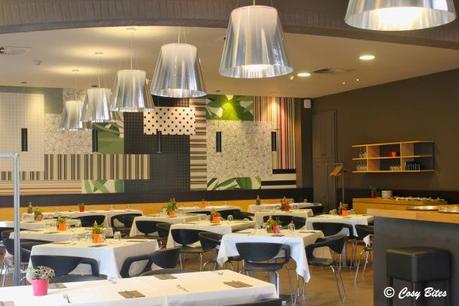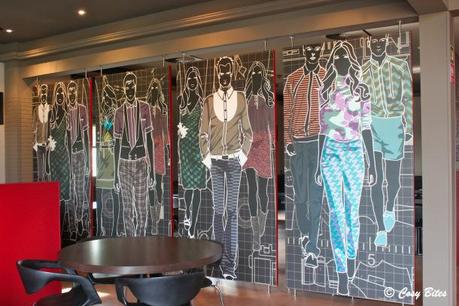 From the moment we stepped into Pasarela, we were warmly greeted by its manager, Mr David Coria. We were not sure of what to order and David not only gave us his recommendation, but also took time to explain to us the dishes. I'll have to say his recommendation was excellent. We ordered a selection of tapas, fideau and spanish sangria to share, and kid's meal for my son. David even threw in a complimentary plate of tomatoes on bread, another great dish. It was truly a satisfying meal with the scrumptious food and the impeccable service of David and the rest of the staff.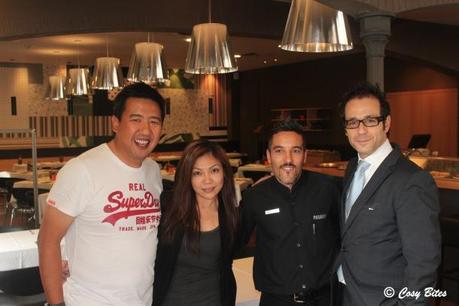 Photo taken at Pasarela with the restaurant manager David Coria on extreme right
Why are there no food photographs when I'm writing about a restaurant, you may ask? Well, I love taking photos of food and it shouldn't come as a surprise because this blog is mainly a food blog. But this interest of mine must have become such an obsession that my hubby said I have a disease.

I originally had no intention of blogging about restaurants we have dined in in Barcelona (hence not a single photograph of food) but Pasarela made me change my mind. We've had such excellent food and service there that it would be unfair for me not to share. [No, they did not pay me to write this and yes, we paid for our meal.]

When my hub told David that I have a blog, David passed me the recipe for the Spanish Sangria. "For your blog" he said. How lovely of him!

SPANISH SANGRIA
Recipe courtesy of David Coria

Ingredients:
1 liter red wine
10 cl (100 ml) orange soft drink
10 cl (100 ml) lemon soft drink
4 cl (40 ml) gin
4 cl (40 ml) cointreau
4 cl (40 ml) cognac
20 gram sugar (to taste)
Slices of lemon and orange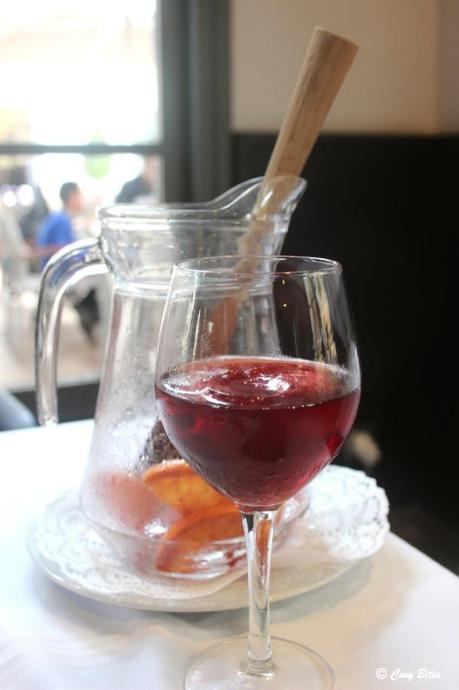 The Spanish Sangria at Pasarela or rather what's left of it