Hey Yall, this is my first installment of the
Holiday Recipe Club.
This is a cute little club by Erin over at 
Big Fat Baker
. One of this months ingredients is white chocolate.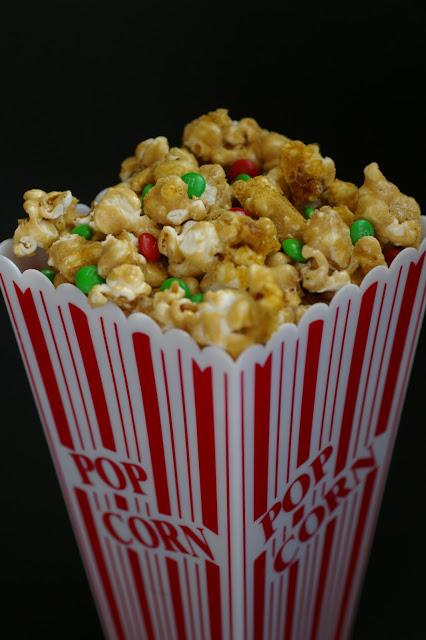 I think everyone at one time or another got that big can of popcorn as a Christmas gift. What you didn't this year?
I will bet you never had popcorn like this!
I think it is time you take matters into your own hands. Even if you haven't popped popcorn old school, you may cheat and use the microwave stuff instead. Just saying. Keep in mind, popping the popcorn old school is so much cheaper and you know me, cheap, cheap, cheap.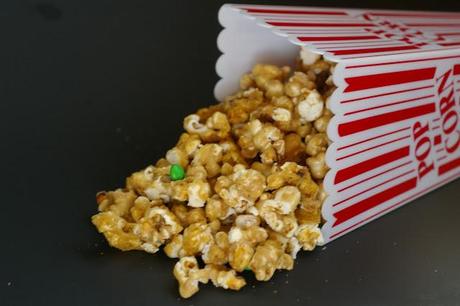 Party Popcorn
2 tablespoons butter 1 cup brown sugar
1/4 cup corn syrup
1 teaspoon salt
5 cups air popped popcorn
or 2 bags of the microwave stuff 1/2 cup pecans 8 oz white chocolate chips or melting chocolate 1/3 cup tiny M & Ms or Reese's Pieces
Directions
Preheat oven to 200 degrees.
In a medium saucepan melt butter and add brown sugar, corn syrup and salt.
Cook on high for 5 minutes until thick and dark amber color.
Place popcorn and pecans in a large bowl.
Add brown sugar mixture to coat.
Quickly and I do mean quickly,
in a single layer spread mixture on a greased sheet pan or silpat.
Bake for 1 hour.
Allow to cook and break into pieces. In a 3 quart sauce pan, melt white chocolate. Drizzle over popcorn. Toss in M&Ms or Reese's Pieces. Cool until set. Peace be with you, Veronica