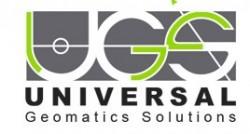 Job Description
Universal Surveys Inc. is now Universal Geomatics Solutions.
Universal is growing and changing!  As we continue to provide the same high levels of service to our valued clients we are expanding our services and our locations.  In conjunction with these activities, we have updated our name. The new name better reflects our service organization and our commitment to helping our clients find solutions. 
Service You Can Build On 
Universal Geomatics Solutions is a high-performance, progressive consultancy providing comprehensive surveys, geomatics, and project management services to a variety of industries since 1986.
Together we provide our clients with expert knowledge, unsurpassed efficiency and exceptional customer service.
The Position
The Party Chief will be responsible for the collection and management of data on legal and construction survey projects, conducting land surveys of designated sites for the purposes of determining accurate locations, elevations, areas, lines, and contours for property division, titles, and construction purposes on oil sites, pipelines, and construction sites.  He or she will be responsible for all reporting processes related to this position.  Other duties will be assigned as necessary.
Requirements
As the ideal candidate you have graduated from a post-secondary program related to engineering technologies, and have a minimum of 5 to 10 years' experience.  You will have an understanding of legal and/or construction surveying, and have experience with the latest survey equipment.  In addition, you with have experience using Microsoft Office products including Outlook, Word, and Excel.  This position travels up to 21 days away from home at a time.
What We Have To Offer
Universal Geomatics Solutions offers a comfortable and friendly working environment that includes competitive salaries, a comprehensive benefits package, an RRSP program, as well as personal and professional development support.
How to Apply
Please submit your resume in confidence to:
Edmonton: [email protected] or fax at 780-453-6644.
Calgary: [email protected] or fax 403-262-1308.
Grande Prairie: [email protected] or fax 780-538-4878.
We thank you for your interest in Universal Geomatics Solutions, however, only those selected for an interview will be contacted.
Job Categories: Party Chiefs. Job Types: Survey. Job Tags: calgary, conducting land surveys, edmonton, geomatics, grande prairie, party chief, survey projects, and universal geomatics solutions. Salary: n/a. Job expires in 32 days.
175 total views, 12 today
Apply for this Job
Name *
Email *
Message *
Upload resumé (zip, pdf, doc, txt, rtf)
Upload cover letter (zip, pdf, doc, txt, rtf)
Is fire "hot" or "cold"? *