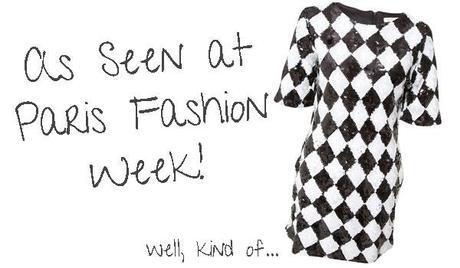 Now, here at Republic we like to think we're rather stylish. We read Vogue, dontcha know. We 'get' the creepers trend. We've even dabbled with ombré hair. Yup, we're definitely 'fashionable'. So we were totally UNSURPRISED when we saw one of our fab Glamorous dresses on the catwalks at Paris Fashion Week…
Errr, OK. We might be bending the truth just a little bit. But you've got to admit, this is pretty cool: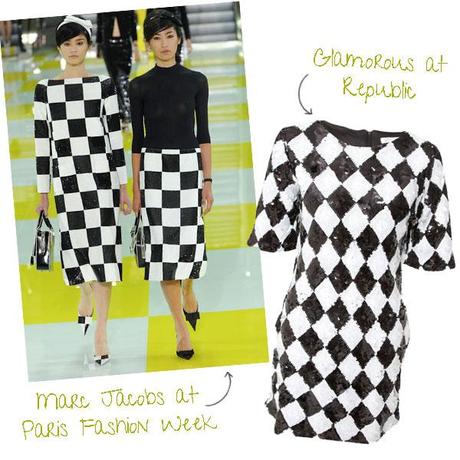 Look at that! This amazing Diamond Sequin Dress by Glamorous is a dead ringer for the Marc Jacobs' styles that strutted down the catwalks in Paris, and obvs it's a fraction of the price at £60. Get clicking, fashionistas!
Now we're officially on-trend, we think we can leave early for a mani/pedi and a glass of champers. Right? Anyone?
Jen x
Social Media Team