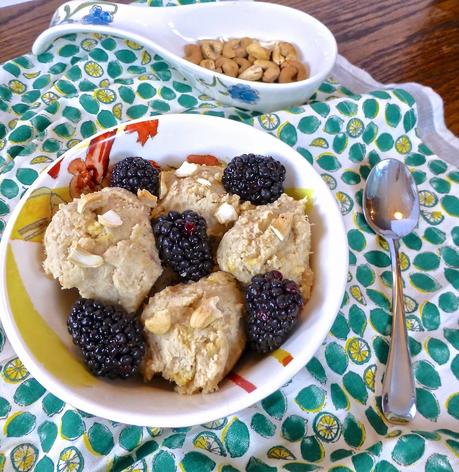 Are you in the middle of the same heat wave that we are? As a passionate warm weather lover I am pretty happy about this, other than I would love a nice cool backyard pool right about now. Or some air conditioning. Either one. I have even debated invading the local kiddie pool. I still might.
One thing about this weather is that I do not want to cook anything! The heat from the oven or stove just kills me right now. All I want to do is eat ice cream. Or raw carrots from the Farmer's Market. Fresh carrots are the best are they not? Every summer my hands turn orange from eating so many. There is no lacking in beta carotene around here let me tell you. Does this happen to anyone else? Please don't tell me I am the only carrot addict around here.
Anyways I hope you aren't sick of the ice cream recipes (in my books there can never be enough ice cream recipes) because I have another one for you today. Now I am sure you can tell by the photos that this one was made before I got my new camera. The pictures just are not that great I admit. But don't judge this recipe by its pictures please! I still have a couple recipes left that I photographed with my old camera that I will be sneaking in here and there. Please don't judge.
This ice cream has a lighter flavor with hints of cashews, coconut and banana. It also has the added benefit of
grassfed gelatin
which we all know I love and highly recommend. If you didn't see my post about the health benefits of gelatin you can
find it here
.
I hope you enjoy this Paleo Cashew Cream Ice Cream as much as I do! As always I love hearing what you think about my recipes. If you have any questions or comments please feel free to get in touch. And please follow me on
Pinterest
, Instagram and
Facebook
for even more recipes, health information and pretty pictures.
Oh and I keep forgetting to mention that the promotion for We Can All Scream For Ice Cream is still going on. Two of my fellow blogging friends put together this amazing recipe collection that is SCD, GAPS and AIP friendly! Get your copy here.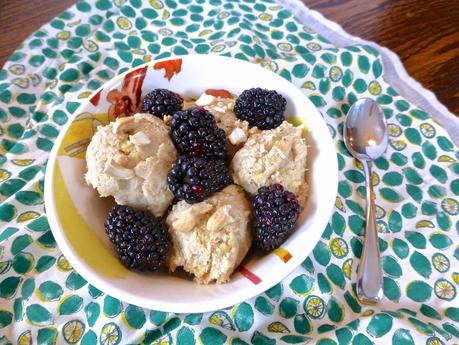 Ingredients 
2/3 cup raw cashews (preferably soaked and dehydrated first)
1/2 cup coconut butter (
This is my favorite kind
)
2 bananas
1/2 cup
organic cacao butter
1 tsp
organic vanilla extract
pinch sea salt
1 TBSP grassfed gelatin (I recommend
this brand
)
Directions
1. Blend your raw cashews and coconut butter in a food processor until smooth2. Place a medium pot on the stove on low heat3. Add the bananas, blended cashews and coconut butter, cacao butter and vanilla to the pot4. Allow the ingredients to melt together and stir well until smooth5. Add the salt and stir to combine6. Add the gelatin and stir well until dissolved7. Remove the pot from the heat and pour ingredients into a ceramic or glass bowl8. Place the bowl in the freezer and freeze for 60-80 minutes, stirring every 20 minutes or so
9. Remove from the freezer, serve and enjoy!
Yield: 3-5 servings
Total time: 70-90 minutes
Print Recipe