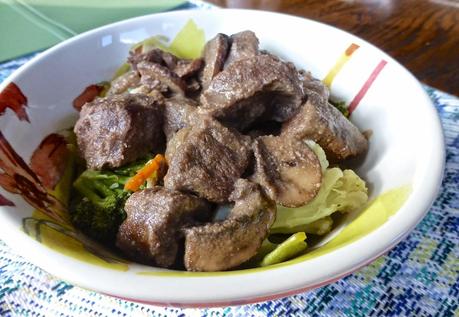 Hi friends! How is your week going? I can't believe it is Thursday already! Time flies when you are busy working. And it's almost the long weekend! Do you have any fun plans? I will be working so nothing exciting planned for me… I will just have to live vicariously through all of you.
So the boyfriend and I finished Season 2 of House of Cards last week. So good! Do any of you watch it? If not you definitely should. I won't give any of it away here since that would just be evil. But it is good. Really good! But now we have a problem…. we have nothing to watch!
Do you have any recommendations? I am open to anything!
I have a delicious recipe for you today. This paleo version of Beef Stroganoff tastes so good that my mother did not realize this was not her normal recipe!
I know I am creating high expectations for this one. Hopefully you like it as much as we did!
I paired this with some cooked broccoli and cauliflower and it was delicious. It would also be great with cauliflower rice, sweet potato noodles or squash.
Enjoy!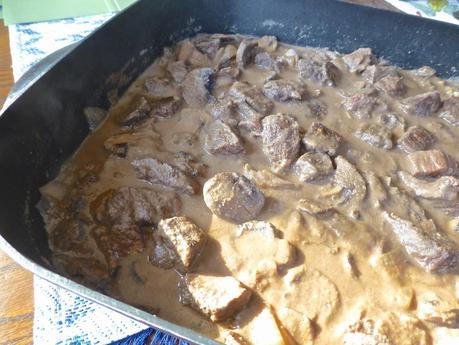 Ingredients 
2 lbs grassfed top sirloin beef steak (cut into pieces)
3 TBSP grassfed butter or ghee (or coconut oil)
1/4 tsp ground mustard
1/4 tsp sea salt
1 medium onion, diced
5 cups chopped mushrooms
2 cloves garlic, minced
2 TBSP organic dijon mustard
1 cup bone broth
1 can full fat coconut milk
1/2 cup red wine
3 TBSP coconut flour
Directions
1. Turn electric frying pan onto 250F 2. Add butter, ground mustard, sea salt and beef to pan and brown beef by cooking for 1-2 minutes per side  3. Once beef is browned, add onions, garlic, mushrooms and dijon mustard and cook for a few minutes (until onions start to turn clear)4. Add remaining ingredients and simmer for another 20-30 minutes until the sauce achieves the thickness you like
Print Recipe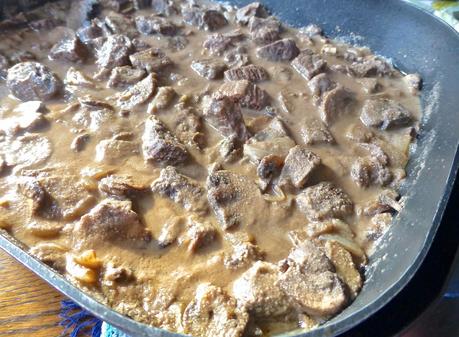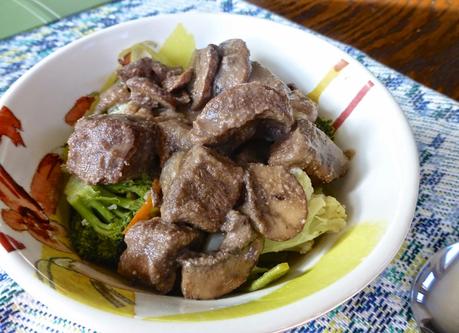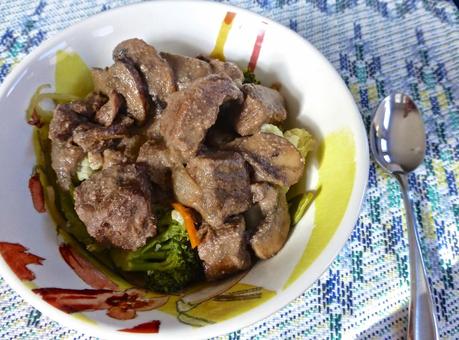 Please feel free to let me know what you think of this one! I love hearing from you guys!
Have a great long weekend everyone! Be safe please!