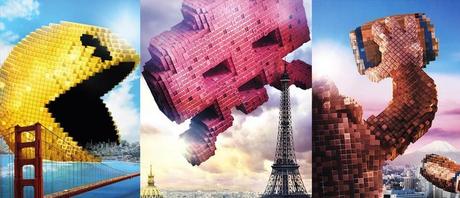 The first trailer for Adam Sandler's upcoming sci-fi comedy "Pixles" has landed online, giving us a look into a world getting attacked by retro video game characters.
From the looks of the trailer, the movie looks absolutely fantastic. Pacman swallowing firetrucks, Donkey Kong throwing exploding barrels and Peter Dinklage teaming up with Adam Sandler to save the earth, it's a movie all gamers would love to see.
"When aliens misinterpret video feeds of classic arcade games as a declaration of war, they attack the Earth in the form of the video games."
Directed by Chris Columbus (Harry Potter, Home Alone), Pixels stars Adam Sandler, Kevin James, Josh Gad, Peter Dinklage, and Michelle Monaghan.
Pixels will hit theaters on July 24th.
(Via: YouTube)