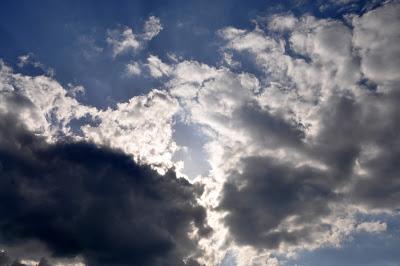 "Careful, Gabe, The Big Guy's in a seriously unheavenly mood at the moment. I'd just shove all those petitions behind a cloud for the next few millennia if I were you. He's gone right off prayer requests. Praise and thanksgiving are fine but he's had it with those believers who think that all they have to do is pray and he'll grant their wishes. 
"'Who do they think I am, anyway,' He thundered. 'ME-damned Santa Claus? I mean, I understand how sometimes prayer is all the miserable wretches have left but why don't they at least make an effort to fix things themselves? Like one of my guys down there said, first feed the hungry, then pray for them.'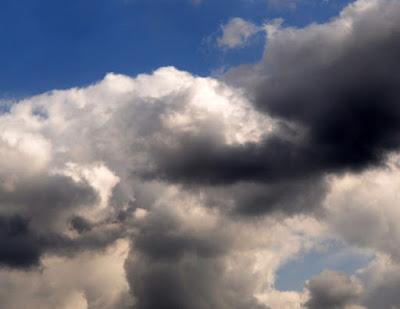 "When did this start? Well, it's been coming on for a while – all these football teams praying for victory – that Tebow fella was starting to get on His one last nerve – people praying for help finding their car keys or for winning the lottery. But what really ticked Him off was people asking Him to heal their children instead of taking the children to a doctor or praying for an end to mass shootings instead of working for gun control.
" 'Why do they think I gave them intelligence ?' He moaned. And then He sent me to check the records to see if He had slipped up when He was doling out intelligence in the USA.
"I think it was Facebook put Him over the edge. He hadn't paid much attention to it since it was an invention of the Other Side but then one of the Fallen Angels made sure He saw this certain page about prayer warriors. He scrolled through several years of it in the blink of an eye then he shook His head.
"'Oh, Me, this is unbelievable! These people seem to think that I'm sitting up here just waiting for the prayer meter to hit 5K before I'll save little Timmy from cancer or send the hurricane the other way. What kind of God do they think I am anyway?'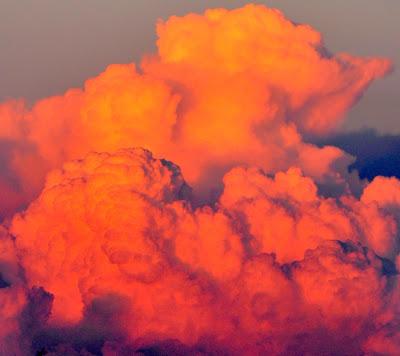 "And that's when He said He was taking some time off till His children could figure things out for themselves, using the tools He'd already given them. 'Otherwise,' He told me, 'I'm going to start smiting things again and I hate it when I do that.'
" Where is He? Well, technically He's everywhere, what with the omnipresence thing. But the last I saw, He was skateboarding along the Milky Way, and singing 'Would You Like to Swing on a Star?' so loud they probably heard Him in the next galaxy. He has a really good voice -- heavenly, actually."