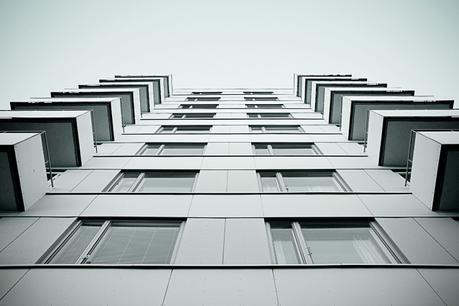 I feel like I've been stuck in a rut for the past year. I accomplished my big goal of earning a M.Ed. and then. . .nothing. I have long-term big dreams, but that is for a different time and season. This season's focus is on doing the best I can to manage my home and focus on my family.
Here's the thing, I'm not a patient person. I like to see results, so I find myself discouraged by this current season of my life. I
know
 that what I am doing is important and it's what I should be doing, but I still struggle. While I wasn't awesome at accomplishing last month's goals it made me feel like I had more of a focus, that I wasn't stagnant.
Here's how I did in June:
June Goals
Blog
Move to Wordpress by the end of June. | Eh. I just didn't care a whole lot about blogging in general the past few weeks. Technically I'm on Wordpress, but I'm not exactly where I wanted to be. 
Health
Move more! Take a walk 3 times a week for at least 40 minutes. | I've been having some issues with my hips so 40 minutes has turned out to be a little too much. I have however, been making an effort to fit in some exercise and move around, so I feel good about this goal.
Home
Come up with a realistic inspiration board for Master Bathroom and calculate approximate cost. | Ha! I know I want it to be purple and I picked out a vanity. That's about it.
Finish painting garage door. | Yeah. . .no.
Clean everyday but Sunday for 30 minutes. | Turns out this was excessive. I modified my goal to ensure that I spend 2 hours every week cleaning. 30 minutes for upstairs and basement seem to be enough and 1 hour for the main level.
Social
Be a better neighbor. Get outside at least 3 times a week and try to be friendly. | I did so-so on this. It's weird, whenever Tom goes outside he almost always interacts with a neighbor. When I go outside, no one is around.
Ignore electronics every weekday from 6-8 so that I am more present. | I haven't been spending a lot of time, in general, with social media lately so this was a win!
Make vacations a priority when it comes to saving. | Yes! I was able to put aside $200 towards a vacation!
Spiritual
On a weekly basis find a scripture or quote to meditate on and find ways to incorporate the meaning I find into my everyday life. | Success! This was actually really awesome and I want to talk more about it another day.
Personal
Read only books I own for the whole month of June. | Success as long as we don't count audio books. Unfortunately, I didn't make it all of the way through The Pillars of the Earth, but will resume once I complete Erin's Book Challenge!
Career
Come up with my ideal career timeline. | Fail. I sat down to do this and just ended up feeling super depressed. I want to focus on my family until all of the kids are in school, but I feel like there is so much that I could be doing in my field if I went for it. It's  hard to feel so conflicted. 
Here's what I've been working on in July:
July Goals
Blog
Decide what my long-term goals are and what it is that I really want from this space.

Respond in a much more timely manner.
Health
Strengthen my hips

Plan lunches and dinners.
Home
Just finish painting the garage door already!

Organize the basement. Get rid of things!
Social
Plan some fun summer outings for this little family of mine. 
Spiritual
Reframe your thinking. Try to be less judgmental and more positive.

Work on allowing self to relax. 
Personal
Try to finish as much of Erin's Reading Challenge as is possible.

Write creatively once a week. 
Career
Take a Coursera class in a subject I wouldn't normally gravitate towards.