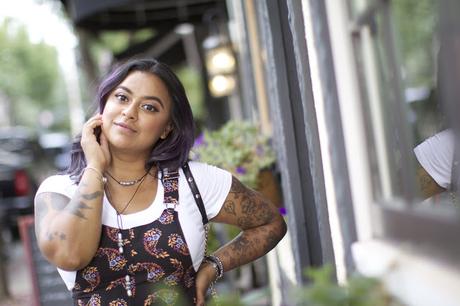 Hey Loves!
Overall, I'm happy (see what I did there?). No but for real, I am. Don't worry there's a point to all of this. This past year has been a struggle for me and my weight. You wouldn't believe this but I was a size 0 in high school and most of my adult life. At one point in my life I was in a terrible relationship and gained a lot of weight. After ending that relationship many years ago, I took hold of my life and started my weight loss journey. I was extremely successful with it and ended up back to my size 0. In all honesty, I was too thin at that point- But regardless, I reached my goal of a healthy lifestyle. After a few years of being single and skinny (and young), I met my now boyfriend Danny. The first few years of our relationship was a crazy sexy cool roller coaster ride (sorry for the TLC reference but if you got it, lets be besties, ok?). We hung out at bars, ate pizza bagels and stayed up until all hours of the night. It was the best time ever. Needless to say, it took a toll on my body. Still elated in love, it didn't bother me that I put on few pounds here and there. I had a man who loved me and no matter how much weight I put on, he still kept me feeling beautiful and confident. 
Let's skip a few years forward, shall we?. I noticed that my clothes started to fit me, um how can I say... not right. I went up about two sizes and it was noticeable. Especially when I started blogging. I always looked at my style photos and thought "hmm... I look a bit thick but eh, whatever". It was hard adjusting. With weight loss and even weight gain, no one in this world can tell you to do something about it, it has to be you. You have to come to the realization to know that there needs to be a change. Also, it doesn't matter what size you are either. If you feel uncomfortable with your weight it's ok to make a decision to change that feeling. Don't let anyone tell you "you're fine." or "you're already skinny". You know you're body better than anyone. 
Moving on.......
This past year is when I buckled down and started to make changes in my diet and even in my physical activity (I despise exercise). It's been a long process for me but like I said in the beginning, overall I'm happy. We're our toughest critics. We're surrounded by such beautiful men and woman so often that instead of appreciating the beauty, we compare ourselves. I fall victim to this all the time. I blog. I show my style and beauty everyday of my life. It's terribly hard not to think "she's so much skinnier than me or her skin is so much better than mine. Guys, this attitude has to stop. I know it's easier said than done but the point of this post today was to show that we all go through those feelings and we're all on a journey to better ourselves. 
In the past, I would only post pictures that complimented my body. No "fat angles" as I would refer to it in my head BUT this post I let it all hang out. There are a few pictures in this post that I would NEVER EVER post but today I'm giving myself a break. Life is too wonderful to have things like my body be an issue in my mind. Here goes nothing.....
Side note: "overall, I'm happy" is a reference to my overalls. In case it flew by your head.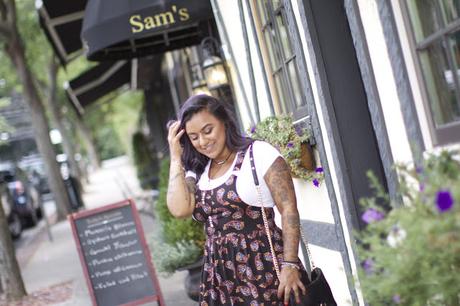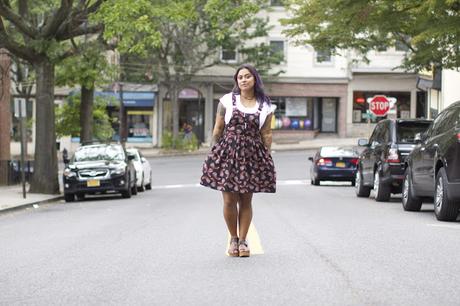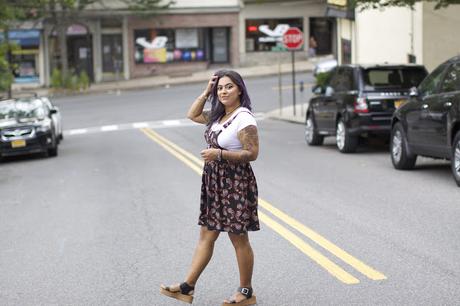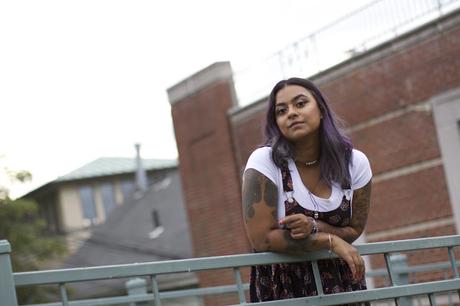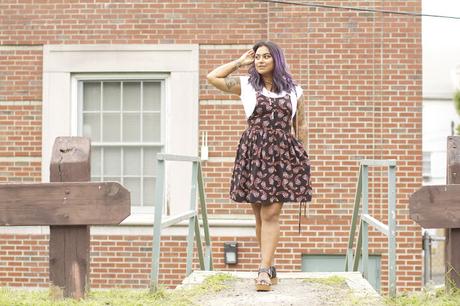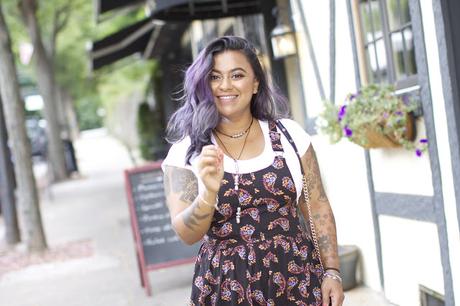 I know this was a long one but thanks for sticking with it. I will forever work on myself to make myself feel good about where I'm at in life or this case, how I look. If you don't love yourself, who will? Until next time.......