December 13, 2013, admin, Sponsored Posts, , 0
Little Mr A seems to have shot up recently and we have noticed we are getting lots of exposed ankles and wrists as his clothes are struggling to keep up with him!
He is getting to the age now where he likes to help choose his own clothes.  I do find in the stores you are very limited to the clothes available for boys.  There are lots of boys jeans, trousers and long sleeves but not really much else that takes his fancy.
There seems to be a lot more choice online and website ETO Jeans has a great range of jeans, hoodies and tops for juniors as well as adults.  It is always nice to find something that bit different that all of Little Mr A's friends aren't wearing!
As he is growing up he is opting for the more 'grown up' children's clothes – no longer does he want tops with Mickey Mouse or Thomas on (much to Mummy's disappointment!).  I have to step back and remember he is growing up and mixing with older children at school and of course he is going to want to look more grown up.  I have to remember he is not my baby boy anymore!
When buying clothes for Little Mr A we always look for items that he can mix and match and go for things that are going to last.  I've found with the really cheap items they often wear out before they are grown out of so it's important to look for quality as well as price.  When we recently bought some new items for Little Mr A's wardrobe we also went for the bigger sizes.  I was shocked when he fit into a pair of age 6 jeans – when did he get so tall?!
Updating a children's wardrobe can be expensive and, if like us, you have one of each, as they get older their clothes can't really be passed down.
I find it so easy shopping for Little Miss A as there are so many beautiful girls' clothes out there, however, have always struggled with Little Mr A so it is always great to find online stores that sell something that bit different.
How do you find shopping for children's' clothes?  Do you love it or loathe it?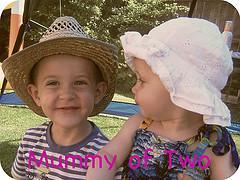 Sponsored post