Visited The Pink Room At Hauz Khas Village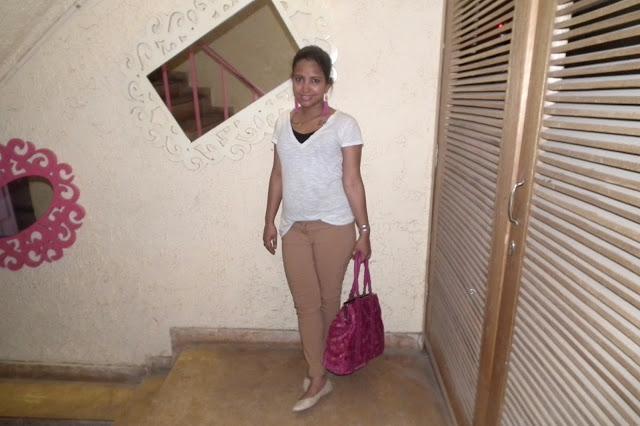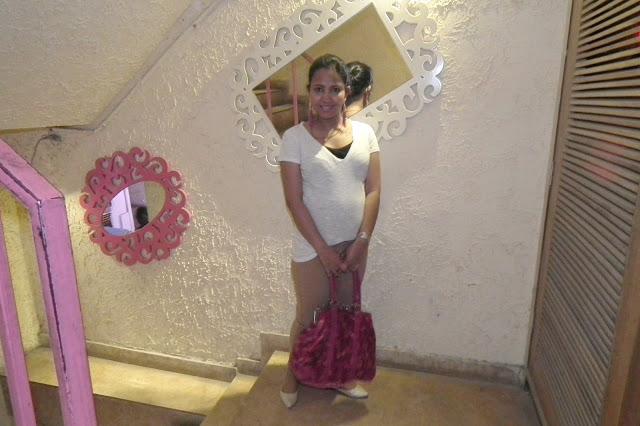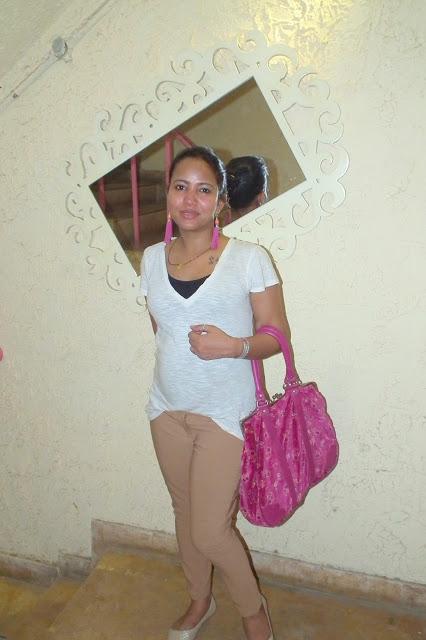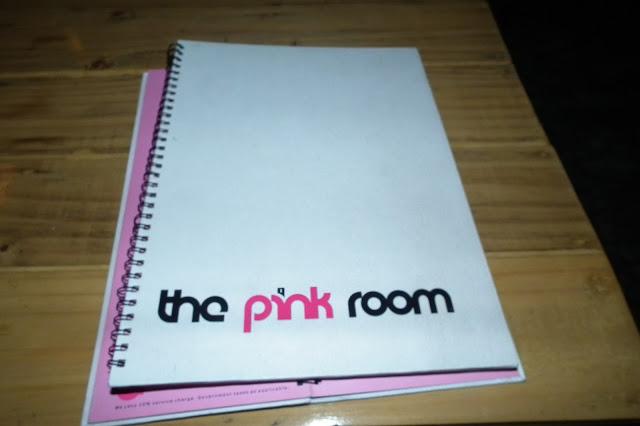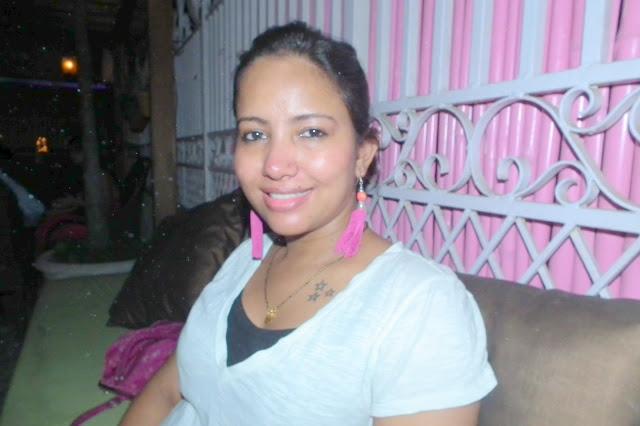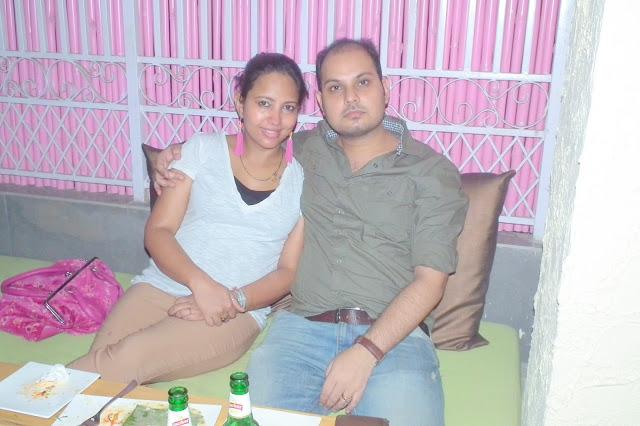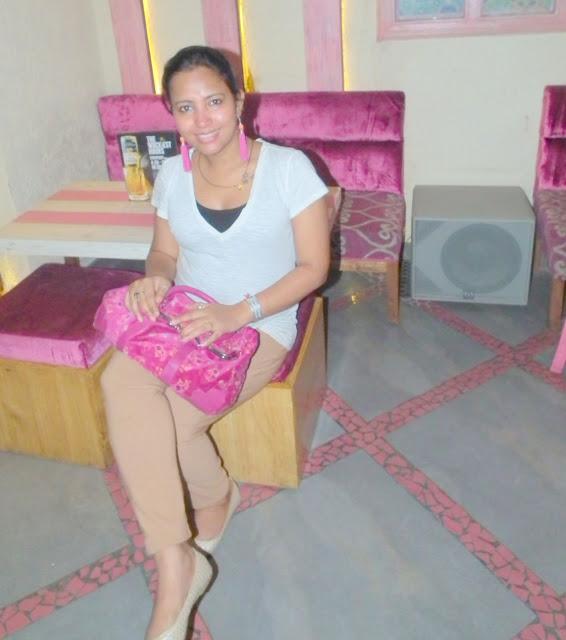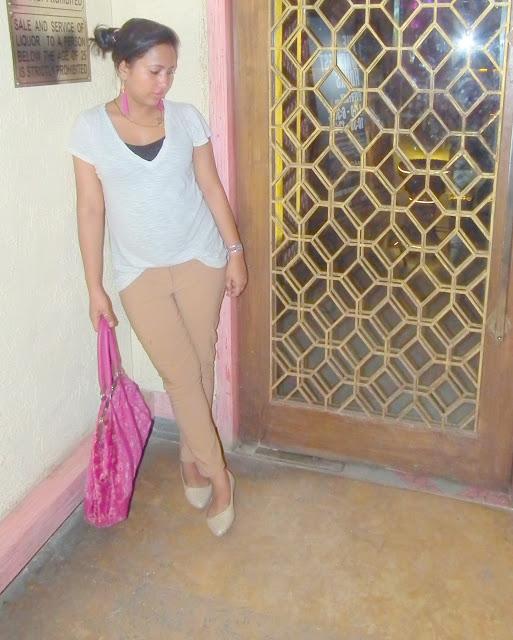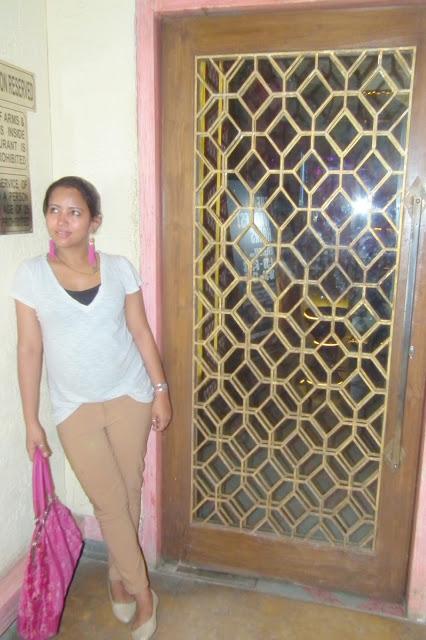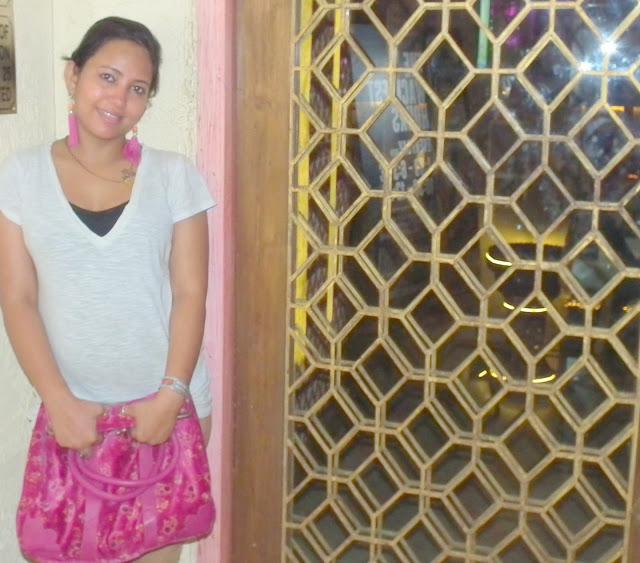 White Top - Thrifted, Nude Trousers -  Thrifted, Bag - Export Collection, Shoes - Bata, Handcuff - Export Collection, Earrings - Goa
This is what I wore last to last weekend when I visited Hauz Khas Village for the first time. The visit was mainly for V's blog fOOd aur mOOd and we are planning to visit more restaurants in Hauz Khas Village. It was just a co-incidence that I picked pink accessories for my otherwise dull outfit. This is the same day when I bought a few stuff at Marks and Spencers, South Ex Store.
Read about our experience at Hauz Khas Village and more about it.
fOOd aur mOOd Review on The Pink Room Restaurant
Last but not the least, Happy Friday! Let's gear up for weekend. Who is into cricket? I am not into cricket but V is and he may be spending his evening in watching India Pakistan cricket match, and will spend sometime with me to visit doctor for my routine check-up.
TGIF!!