Hey Loves! 
I thought it would be a great idea to start this week with a new outfit post! I am all about getting dolled up but this past weekend I kept it really simple and laid back. I woke up Sunday morning to 80 degree weather and did not have anything appropriate to wear at the boyfriends house. For those of you who don't know, I spend my weekends at the bf's house because currently we live in different boroughs. I mean, it's New York- his borough is only 10 mins away from me. Unfortunatelty there is a price between us. When I say "price" I mean toll and when I say "unfortunately"- I mean NY sucks for having tolls.
Moving on...............................
So, I didn't have anything summer-ish at his house but I did have a pair of ugly flared jeans that fit amazingly but were flared at the bottom. I leave them at his house so I have something to knock around in because i'm not a fan of sweat pants. I woke up and the first thing I did was cut those flared jeans into SHORTS! I was so happy they still fit cute as shorts too. 
Before we stopped to get something to eat in Pleasantville, NY- we did a mini photoshoot so I could show off my newly DIY shorts and show you guys my "casual" Sunday look. To be honest, this is as casual as it gets. 
Check out my Outfit of the day!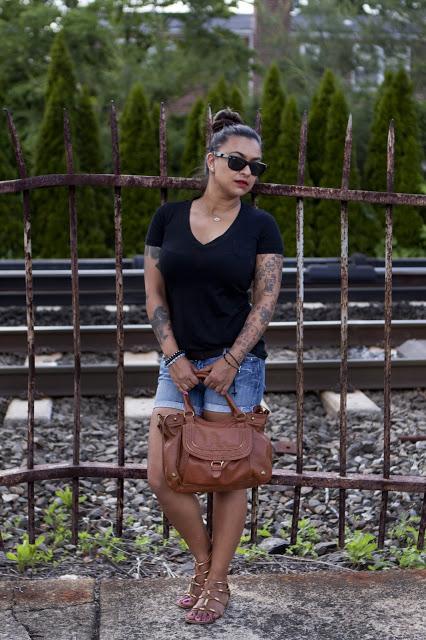 Top: Target
Shorts: DIY but Originally from Express
Sandals: Dolce Vita
Sunglasses: RayBans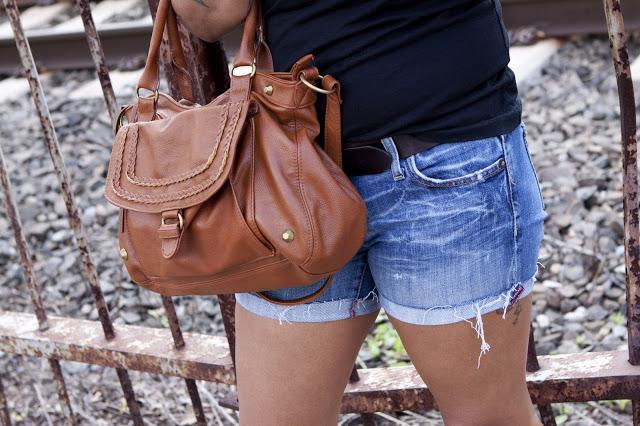 Bag: Old Navy
Belt: Express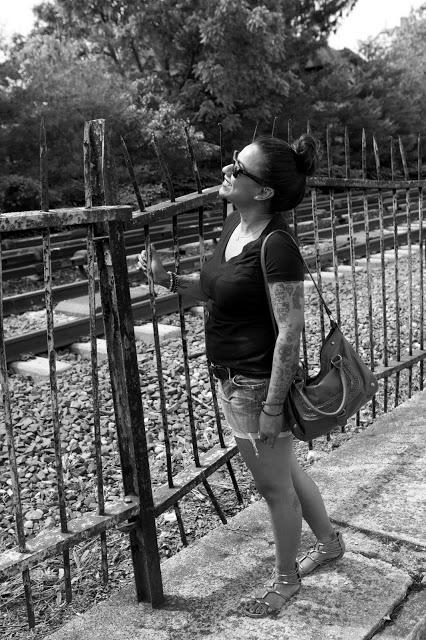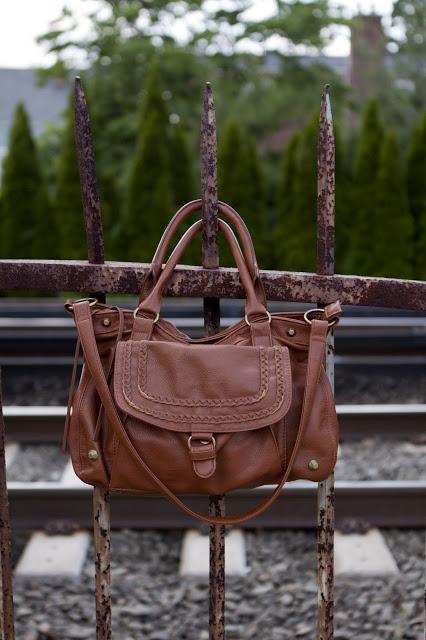 I LOVE this bag! I found this at Old Navy last year on sale and had to get it! It is so versatile. I like bags that have top handles with a long strap. It gives me different options on how I can wear it!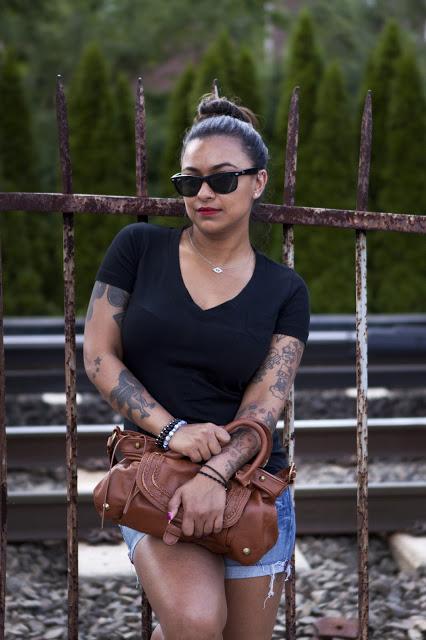 When it came to my makeup, I kept it really simple. I threw on eyeliner, mascara and lipstick. Sometimes it's a wee bit too hot to pile on that stuff. I wore my RiRi Woo from MAC to spice things up a little.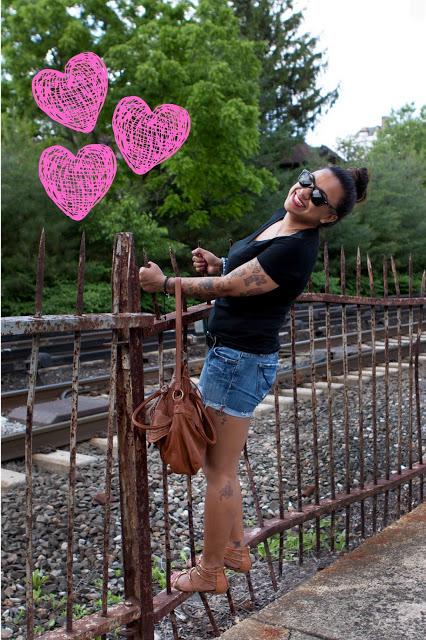 I thought it would be a great idea to look if a train was coming so I decided to stand on the fence. Since I'm kind of on the short side, I couldn't see anything, but my camera man (aka the boyfriend) captured this candid moment. I thank goodness for my crafitness because I might have died from heat exhaustion.
I hope everyone had a FAB weekend and an even better week. Make sure to fill your days with all things pretty!