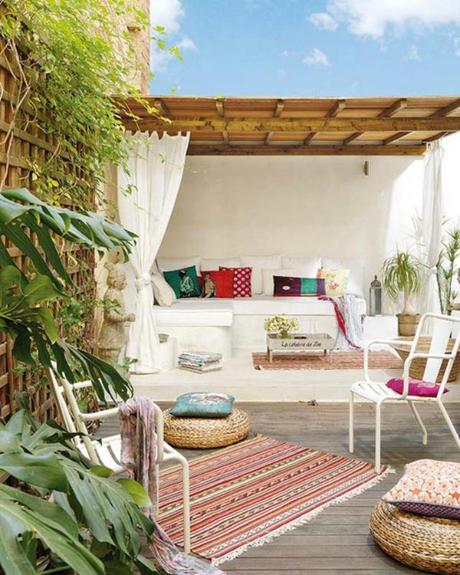 I love discovering new outdoor spaces. Pinterest is packed to the brim with amazing ideas, and it's really hard to find one that's my favorite (but maybe this one, or this one, or this one). How was your Memorial Day weekend? I can't believe we had 3 whole days off – what a dream! I'm so thankful to our soldiers, past and present, who make freedom so significant each day.
Last night we were invited to a friends' home for a BBQ dinner and I spent a good deal gabbing about how much I enjoyed their backyard. Succulents. Huge roomy pots. Winding paths. Grassy retreats. And a fire pit to make s'mores. Oh ya!
Here's some snaps from the holiday weekend: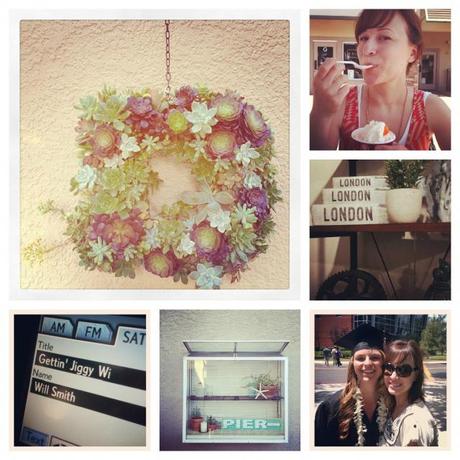 1. THE succulent wreath at the aforementioned friend's house. I know. Need.
2. Grabbed some Cold Stone after our trip to the zoo (I know, sorry, no pics. We were having too much fun!)
3. Snapshot from Friday's visit to the Laguna Design Center. That place is dreamy.
4. Watched my sissy-in-law graduate from college!
5. Rearranged the kitchen window (and it already looks different from that photo).
6. Happened upon an old 90′s favorite. Definitely some dancing in the car.
What were you up to?
(top photo source)