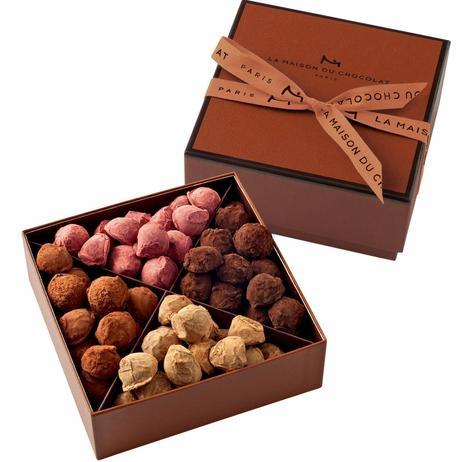 Passion, rigour and savoir-faire are the driving force of the work, creation and excellence that is the taste of La Maison du Chocolat.For over thirty-seven years, the Parisian grand artisan and international luxury chocolatier has been crafting hand-made chocolates, and although acclaimed for its chocolate coated ganache bonbons, another of the Maison's bestsellers is it's signature truffles.
Invented by a French chocolatier in the late 1800's, truffles have since become a staple chocolate indulgence.La Maison du Chocolat's collection of silky, airy truffles are true testament to its ongoing quest for perfection and unique savoir-faire.A light and fluffy texture with a pronounced taste of chocolate, is achieved by a further emulsion added to the whipped ganache, which is then enrobed with a thin layer of chocolate and dusted with cocoa powder.
Presented in an elegant coffret, the all-natural plain and flavoured truffles leave nothing to be desired, and offering a true melt in your mouth experience.
As with all La Maison du Chocolat creations, the flavours are perfectly balanced with a perfect proportion between the infusion and the chocolate.The sensations succeed one another, and do not overpower or overshadow each other.The taste must always end on a note of chocolate: 1- chocolate, 2- fruit, spice, or infusion, and finally 3- chocolate.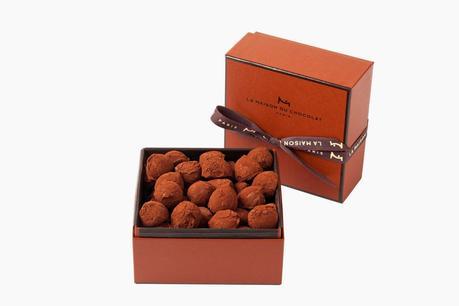 L
ike our fan page on Facebook
here
,
or follow My Vitrina on Twitter
here
*Photo: Courtesy of La Maison Du Chocolat