It is 6:30 in the morning and too hot to sleep anymore. We start driving towards the middle of Nevada in search of food and coffee, when we suddenly realize it is the 4th of July. Everything that might be open in middle-of-nowhere Nevada is sure to be closed. And the most nutrient-dense part of our dinner last night was potato chips (possibly because we chose to climb a multi-pitch in Toulumne late in the day, so all the eateries were closed by the time we finished).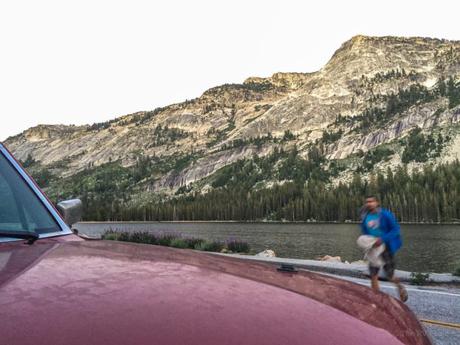 Spenser runs to the car after a post-climb sunset swim in Tenaya Lake.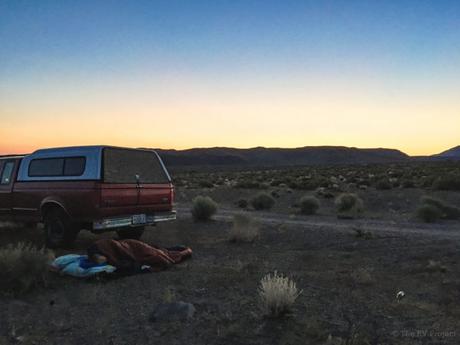 Where we slept. Somewhere in Nevada, shortly after crossing the border from California.
A couple hours later, our stomachs grumbling audibly, we pull into Tonopah – the only place that can be called a town for hundreds of miles. Tonopah was a bustling mining town…in the early 1900s. As we drive through, shuttered blind after closed door welcome us.
Then, there was the Mizpah Hotel. It looks open, and they must have a restaurant. Right? We park the truck across the street and walk over.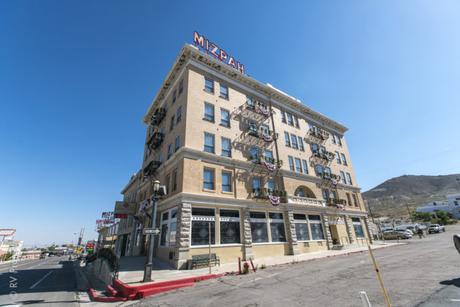 The Mizpah Hotel. In all its glory.
"Did you guys miss the Starbucks?" laughs a middle-aged lady as she leads two small dogs up the stairs of the Mizpah.
"We're just looking for some food and coffee," I laugh nervously. My usual reaction when I don't know how to react.
"Well, you've come to the right place. We ate here this morning," she opens the door and tells us where to find the Pittman Cafe.
Hot coffee and a hot (and very American) breakfast followed.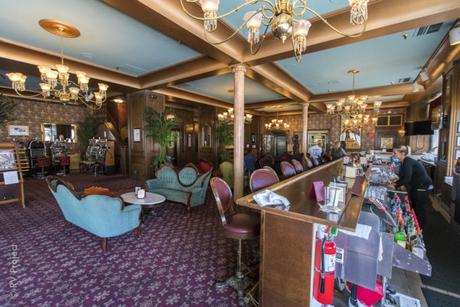 The slogan "Visit Life in the Past Lane" is pretty spot on.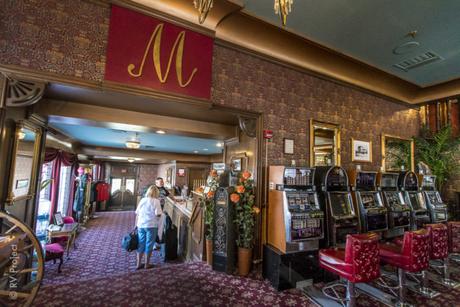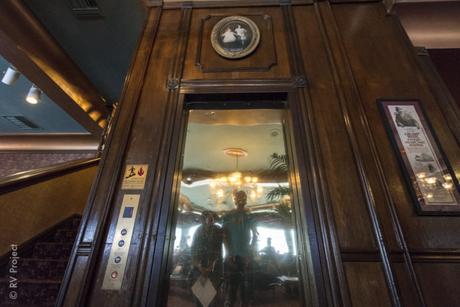 The Mizpah Hotel was originally opened in 1907, then after the mining boom left Tonopah, it slowly died. In 2011, it was re-opened by Fred and Nancy Cline, residents of Sonoma, CA with strong family ties to central Nevada. This was not a get-rich-quick scheme for the Cline's, this was personal –
We believe as our world gets more and more technological and electronic and disconnected, that people will crave an authentic experience…appreciating the simpler things in life, like a good meal and a good class of wine.
Well, we appreciated it, and if you're driving through Nevada on the 6 – it'd be tough to find better food and better decor.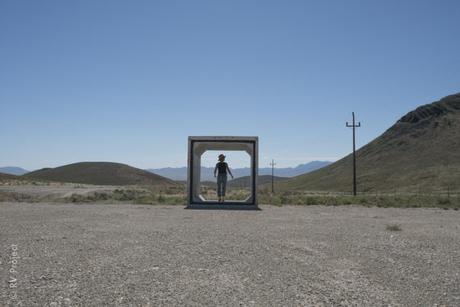 Somewhere between California and Utah.
As a quick catch up, our final destination is Salt Lake City, UT. We'll be spending the next two months there working on a film of the life of Steve Edwards. But more on this project later, let's get to SLC first…
Being on the road for so long, we've learned that it's not all about the destination – the drive is definitely part of the adventure. There's so much amazingly random stuff to see and fun to be had. Besides, taking breaks often is the best way to avoid ultra-stiffness. Here's what we found driving through Nevada this time…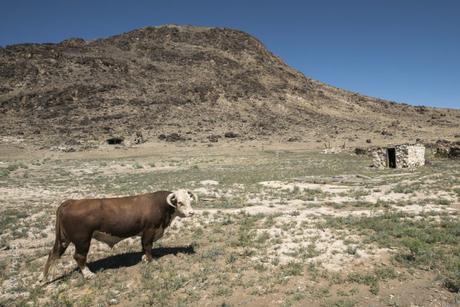 Great hair. Still in middle-of-nowhere Nevada.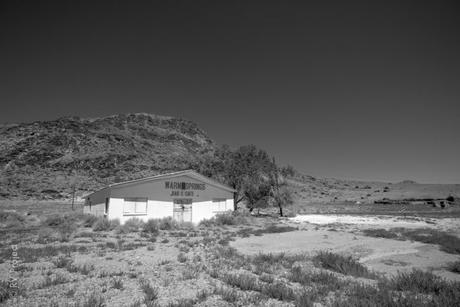 Of note, the spring is still running. The Bar & Cafe, however, are not.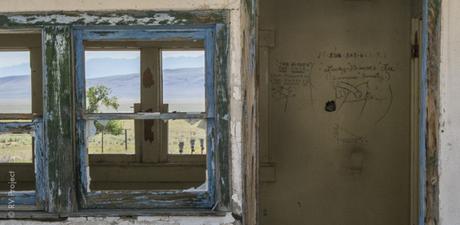 Colorful writing on the wall.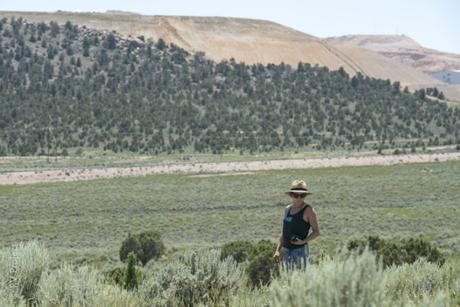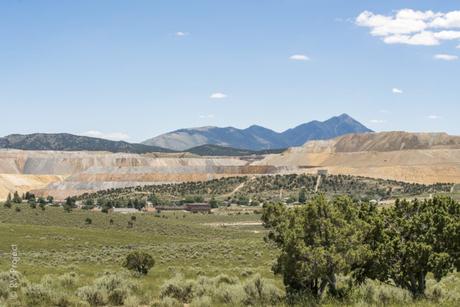 The largest mine we've ever seen in person.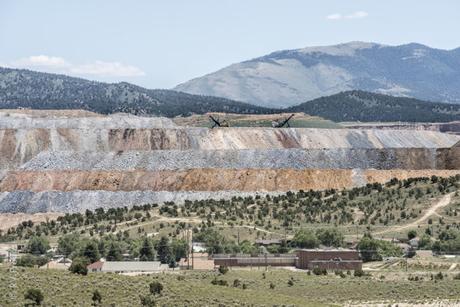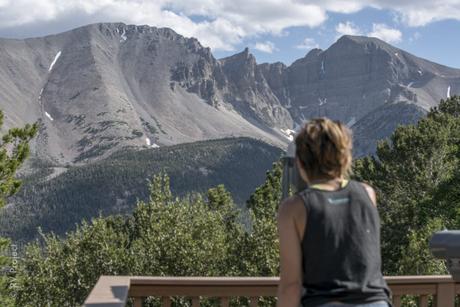 Making a last minute stop to Great Basin National Park. Almost in Utah now.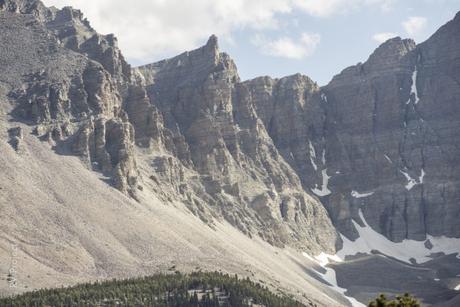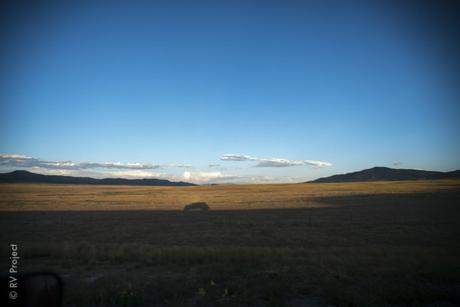 Officially in Utah. Officially getting close to Salt Lake City.
And now we've had our first morning in Salt Lake City. It'll be a busy and fulfilling couple of months as we trade in the trailer for a (very) comfortable basement. Spenser will be training for the WURL [see: latest birthday challenge] and I'll be training for a fall in Yosemite.