When I first got the email about Money Supermarket.com's competition to win £1000 by telling them our grand adventure it got me really thinking about the kind of holiday we could take with a 4 year old and a small baby that would keep us all entertained!  The obvious first thoughts were Florida or a Kenyan safari, however, £1000 would not get us very far.
Then it came to me!  Big Mr A and me have always said we would love to do a tour of Scotland. We love Scotland and go up most years but we only ever make it as far as Edinburgh as that is where we have family.  We have never got around to doing it as something else has always cropped up, be it babies, house moves or some other thing to drain our finances!  If we were given £1000 it would really help us to go on our adventure! The other benefit of staying in Britain is not having to do the whole airport/flying horror with young children!  I hate flying anyway but doing it with young children…ahhh!
Where would we stay?  When we were just a couple we used to really enjoy camping. We have done it once with Little Mr A but it rained the entire week and was not fun! Instead we would hire a motor home (Meet the Fockers springs to mind but I don't think our budget would stretch quite that far!). It would be easy to pack up and tour from place to place plus, if it rained (which is highly likely in Scotland!) it would not be as much a disruption as if we were camping!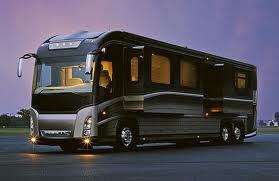 Would £1000 get us this?!
What would we do?  There is so much to see and do in Scotland, the scenery is amazing and just driving around would be great but obviously we have children to entertain too!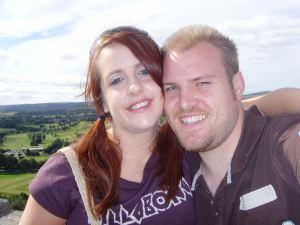 Enjoying Stirling when there was just the 2 of us!
I would love to take Little Mr A to 'Balamory' (Tobermory to those without children!) and whilst up there we would take in Ben Nevis, though I am not sure i would fancy climbing it!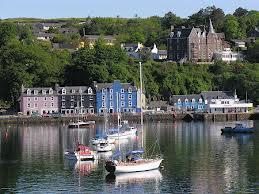 Balamory or Tobermory!
Obviously whilst in Scotland it would be silly not to visit Loch Ness and look for that most famous of monsters!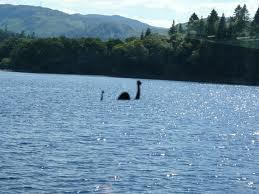 Is it real? I would love to have a look for myself!
On the way back down we would visit St Andrews so Little Miss A could have her picture taken outside the pub in which Big Mr A's Grandad was born and which his Great Grandad used to own. Little Mr A has had his picture taken underneath the plaque and it would be nice to do the same for Little Miss A.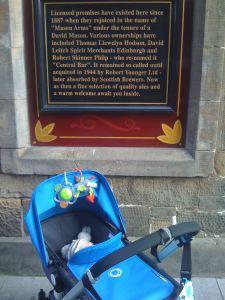 Little Mr A underneath the plaque on the pub his great, great grandad owned in St Andrews
Along the way I am sure we would visit lots of castles (Big Mr A's favourite attraction!) and it would be great to visit some Highland Games and maybe join in with some caber tossing.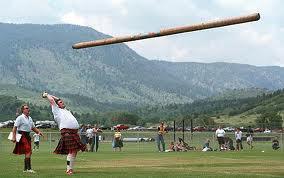 A spot of caber tossing anyone?
What would we eat? Along with all the Haggis, Edinburgh Rock and Shortbread that would have to be consumed, I would like to go back to Anstruther and have fish and chips at one of the best fish and chip shops we have ever been to!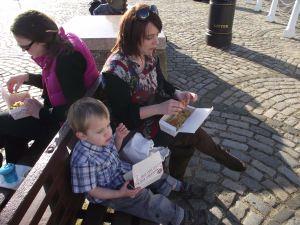 Yum!
So that would be our Grand Adventure, who knows, if I am lucky enough to win the competition maybe we can actually get round to doing it!   I hope I have given you some inspiration for your Grand Adventure!