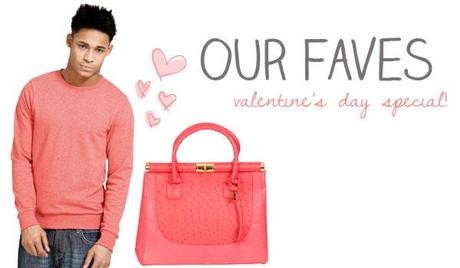 Valentine's Day is just around the corner and whether you're a cute couple or strictly single, there's one thing we all love – new clothes! We've had some amazing new arrivals here at Republic HQ, so we picked the pieces that made our hearts beat faster and put them together in a special Valentine's edition of Our Faves – take a look!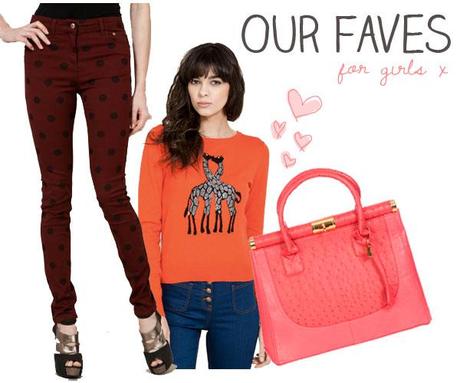 If you're so anti-Valentine's that the sight of red roses makes you want to punch a wall, these Miso Spot Skinny Jeans are for you. With a rock chic edge and super skinny fit, they're entirely unromantic and totally amazing.
Feeling in a cute and cuddly mood? We love this adorable Giraffe Jumper – look, they're kissing! In this season's hottest orange with pretty diamante details, it'll look fab with your fave jeans.
For all you old romantics, nothing says love more than this hot pink Roll Lock Bag. So beautiful we want to marry it.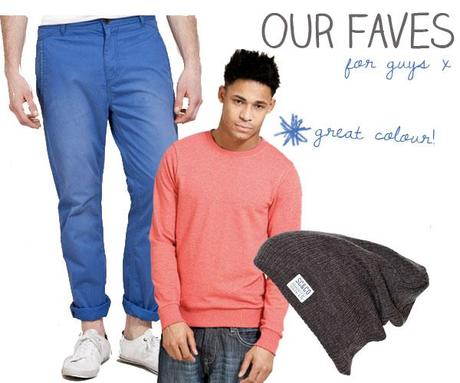 Want to get spruced up for the girl in your life without going OTT? These Soul Cal Coloured Chinos are SO hot right now, and much cooler than a tux.
Okay, okay, we know. A pink jumper on Valentine's Day. Could we be more cliché?! Although actually, this White Label Sweater is very subtle and super flattering for all skin tones. Bonus!
And finally, if you'll be hiding away until Valentine's Day is over, may we recommend this slouchy Soul Cal Beanie? It's perfect for avoiding your ex.
What will you be wearing for Valentine's Day?
Jen x
Social Media Team