There's always a lot to look forward to in the summer, like longer days to linger on the beach with friends, or fun family camping trips. We may be in better spirits when the sun is shining, but the good mood won't last if we don't protect ourselves from the harmful effects of  UV radiation.
According to the Canadian Dermatology Association, excessive exposure to UV radiation is the main cause of skin cancer. In 2011, the CDA published this startling statistic on its skin cancer fact sheet:
Canadians born in the 1990′s have two to three times higher lifetime risk of getting skin cancer compared to those born in the 1960′s. For those born in the 1990′s, there is a 1 in 6 lifetime risk of having skin cancer. For those born in the 1960′s, there is a 1 in 20 lifetime risk.
Given the advances in science that have given us the most powerful sun blocking options ever available, this notion is alarming. Without more diligent prevention and detection, we are setting future generations up for enormous health struggles.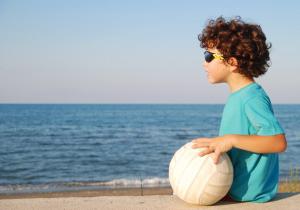 Schisandrin B, the key compound at the core of Glissandra products, has been scientifically proven to protect skin cells from both spectra of solar light – UV and infrared radiation. Glissandra Serum complements broad spectrum sunscreens and is safe for use on sensitive and/or problematic skin, including that of younger users who were born in the 1990′s.
The CDA is launching its National Sun Awareness Program 2012 with a series of public skin cancer screenings across Canada. Key dates for our Canadian members include:
Sunday, May 27, 2012 – Winnipeg, MB
Friday, June 1, 2012 – Regina, SK
Monday, June 4, 2012 – Toronto, ON
Tuesday, June 5, 2012 – Victoria BC
Tuesday, June 5, 2012 – Halifax, NS
Wednesday, June 6, 2012 – Edmonton, AB
Friday, June 8, 2012 – Calgary, AB
Saturday, June 9, 2012 – St. John's, NL
Wednesday, June 13, 2012 – Vancouver, BC
Thursday, June 14, 2012 – Nanaimo, BC
For a complete list of dates and locations, please visit the CDA website. Or contact our team at [email protected] / 1-877-313-7242 today to learn about how Glissandra can protect your skin from UV damage.