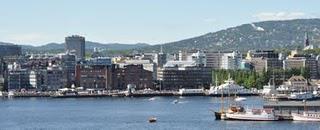 View from our balcony
Our last port of call on our Holland America cruise before returning to Rotterdam was to Oslo, Norway.  I loved this port town and this was one of my favorite stops.  There was a lot to do and see.   We took a 1.5 hour bus tour around the city and stopped at the famous Vigeland Sculpture Park.  We have never seen so many interesting and somewhat disturbing statutes.  It was a huge park, with a playground, and had lots of statutes made out of granit.
Along our bus tour we saw the Akershus Fortress, the Parliament building, the Royal Palace, and the Nobel Institute.  We also passed the Viking Ship Museum, Kon-Tiki Museum, and many other places that we could have stopped at.  We were planning going to the Kon-Tiki Museum but decided we wanted to eat lunch on the ship and we would go back later.  The weather was so nice that day that we ate lunch then let our son play outside on our balcony as we enjoyed ship and people watching and the nice weather.  The captain gave us a bottle of champagne so we ordered room service and had a drink on our balcony.  We would go back to Oslo.  We really liked it.
Oslo Tip
:  If you ever stop in Oslo, it is easy to get around on your own.  Some stops are worth going on a n excursion with the cruise ship and if you like that kind of thing then go ahead and take a ship excursion here. However, if you want to save some money just do your own thing.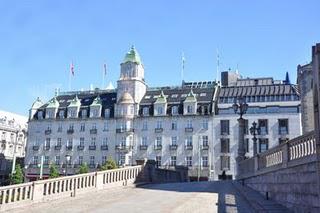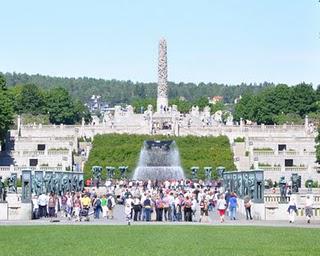 Vigeland Sculpture Park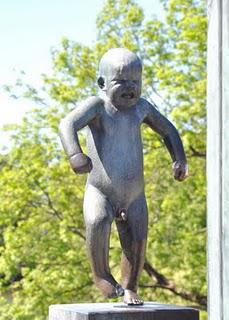 Famous "Crying Baby"