Christmas in Germany is a lot of fun.  There are so many traditions and activities to do during the month of December.  On December 6th, Germans celebrate St. Nikolaus Tag (St. Nicholas Day).  The night before, children leave their boot outside the front door or outside their bedroom door.  While they are asleep, St. Nikolaus comes and leaves goodies in their boot if they were good.  If they have been bad they he leaves sticks.
Blue Rock left his rain boots out.  Thankfully he has been very good so he got a few goodies in each boot.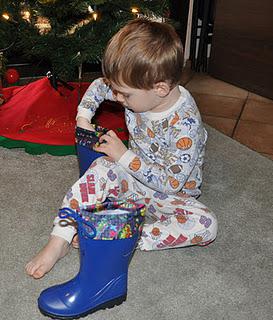 What's in my boot?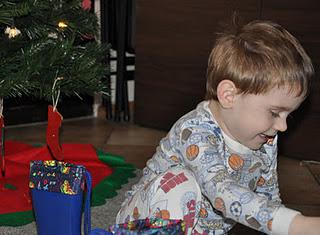 It's Gummy Bears!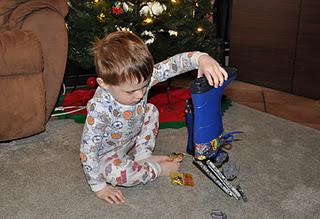 Emptying the boot is fun!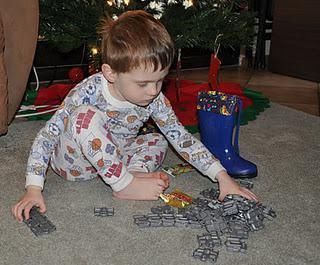 Fun bendable track to go with my train set!