While I LOVE movies, this mama doesn't get out much with three littles to actually see many of them these days…So while I watched and loved the Awards as always…it's time for my annual Red Carpet fashion round up!
Pinks and ruffles definitely rocked the Red Carpet this year, and I have to say…seeing all this color is really getting me excited for Spring. Here were some of my favs from last night.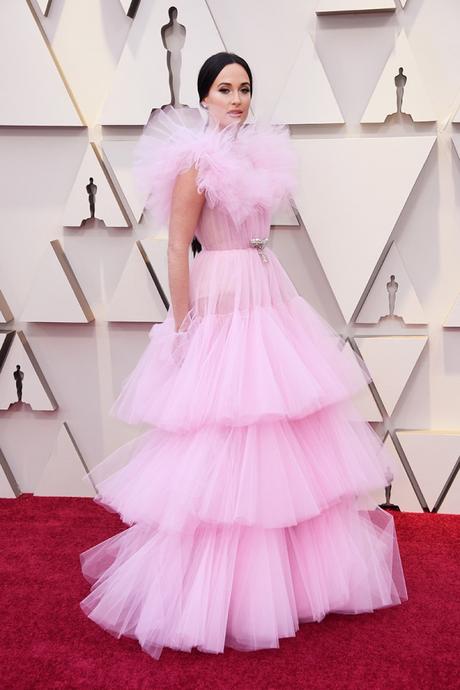 Kacey Musgraves wearing Giambattista Valli. Okay, I was DYING over this dress ya'll. If you remember my wedding dress back in 2011, you know how much I love tulle, and pink tulle!? Yes please! I'm especially loving the neckline, the cinched waist, and the multiple tiers. Almost like a regal ballerina.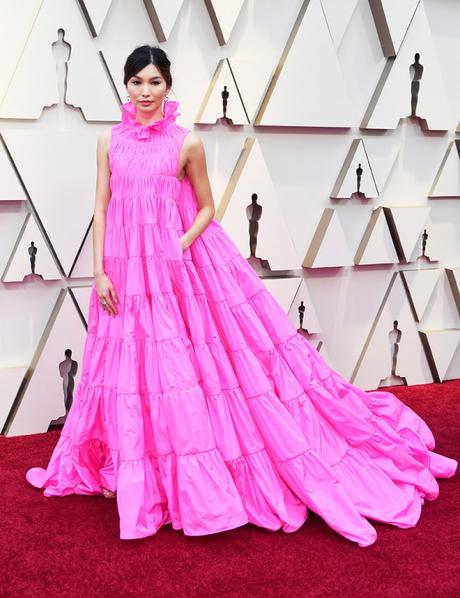 Gemma Chan wearing Valentino couture. I just LOVED this dress, and the fact that this dress has a POCKET just took it up a notch for me as well. Also a fan of the high neckline. She is slaying this dress.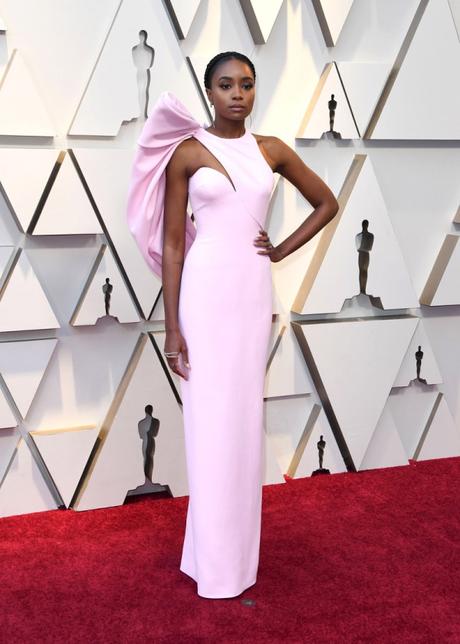 KiKi Layne weating Atelier Versace. This sleek light pink number really complements her skin tone and I love the back ruffle detail to give it some flare. Looking super chic.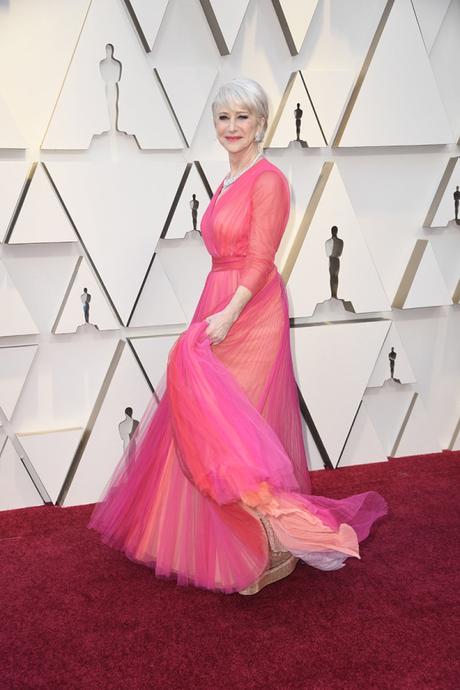 Pretty sure Helen Mirren always looks classy in whatever she wears, but I loved this fun vibrant dress with layers of color. Made by Schiaparelli Haute Couture.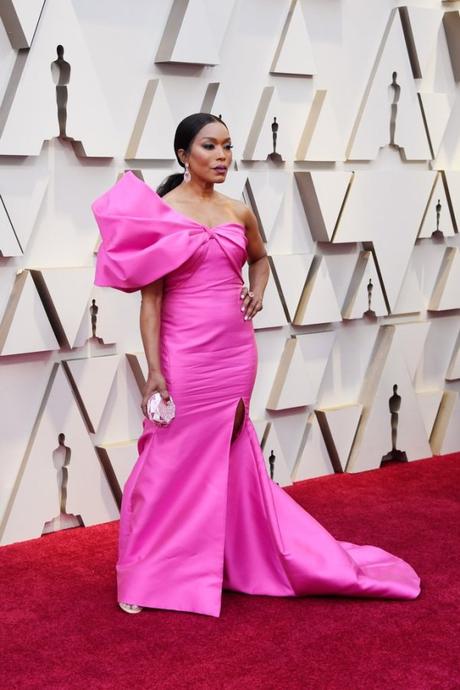 Angela Basset in Reem Acra. A little prom-like for me, but she pulls it off.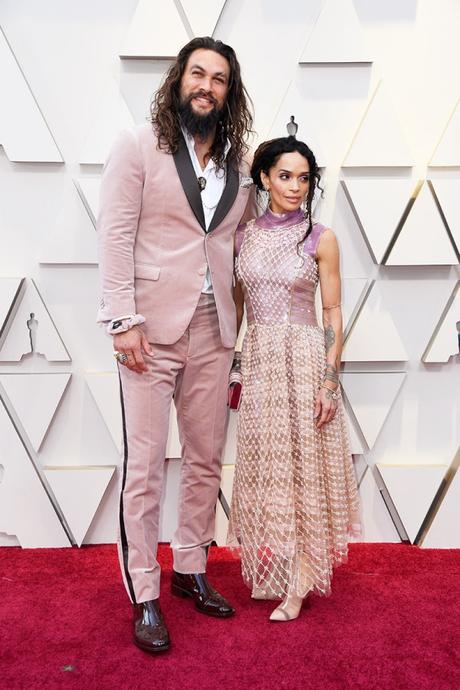 Jason Momoa and Lisa Bonet wearing Karl Lagerfeld (Fendi). RIP. Also, someone I know pointed out that he is wearing a SCRUNCHI on this wrist! Haha!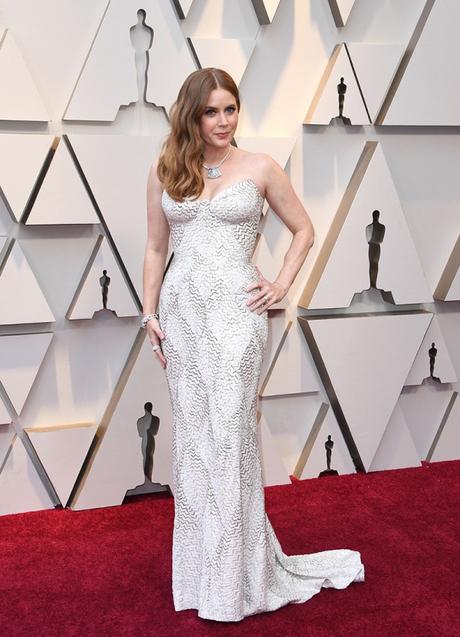 Amy Adams never disappoints on the Red Carpet. Last night she rocked Atelier Versace.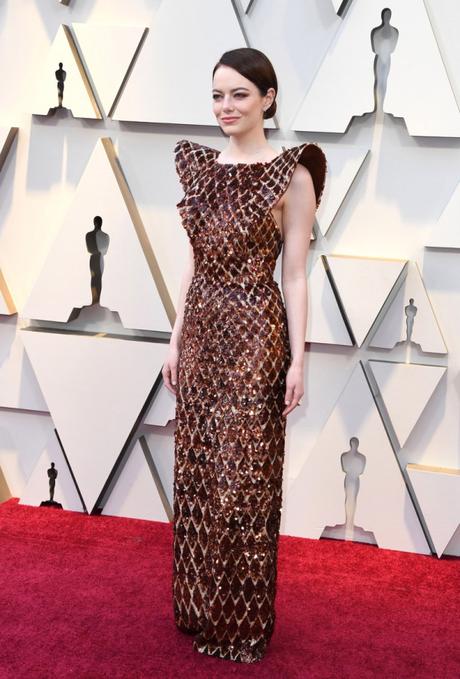 Another beauty who always rocks the Red Carpet with style and grace. Emma Stone wearing Louis Vuitton. Loving those shoulders!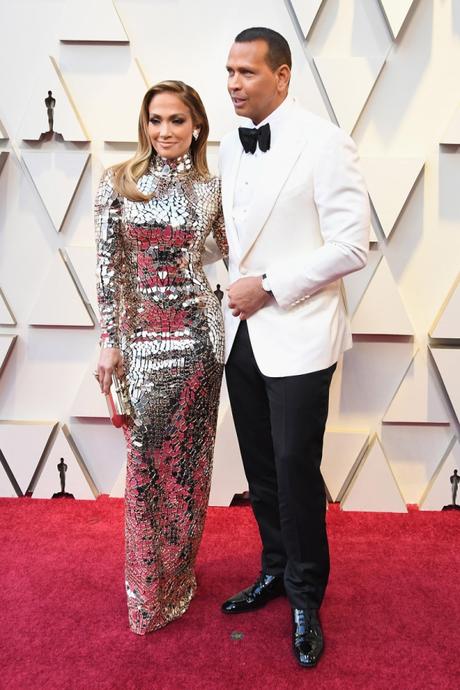 J. Lo. always glows. Last night with A. Rod, both wearing Tom Ford.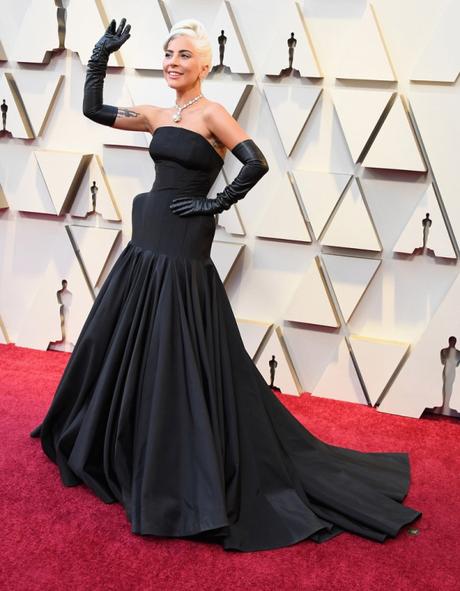 Lady Gaga in Alexander McQueen. Still DYING over her performance with Bradley Cooper and the chemistry they shared. I NEED to see this movie ASAP.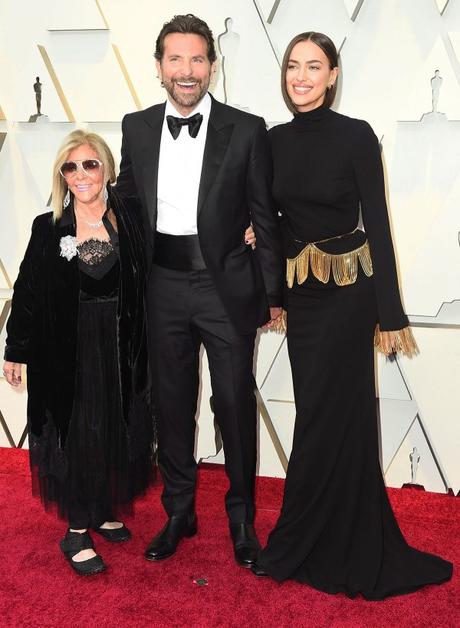 Bradley Cooper wearing Tom Ford and rocking the runway with his mama, Gloria Campano, and his girl, Irina Shayk. But again…DID YOU SEE THE CHEMISTRY WITH HIM AND LADY GAGA?! Just sayin'.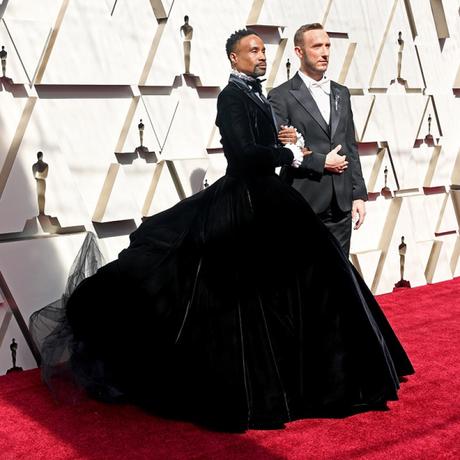 Okay, I had to share Billy Porter, as I believe this was the BIGGEST statement piece on the Red Carpet last night. Half tuxedo, half ball gown, this stunning Christian Siriano design completely caught my attention. What a beautiful collaboration of masculinity and femininity, playing with the gender binary and such a bold choice. Bravo!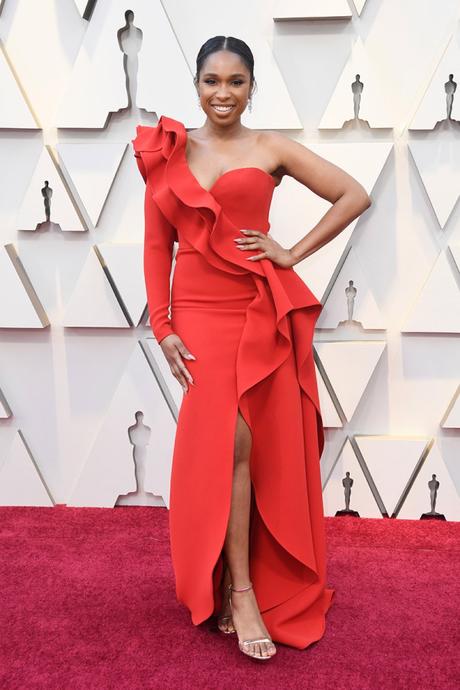 Jennifer Hudson looking vivacious in this stunning Elie Saab gown.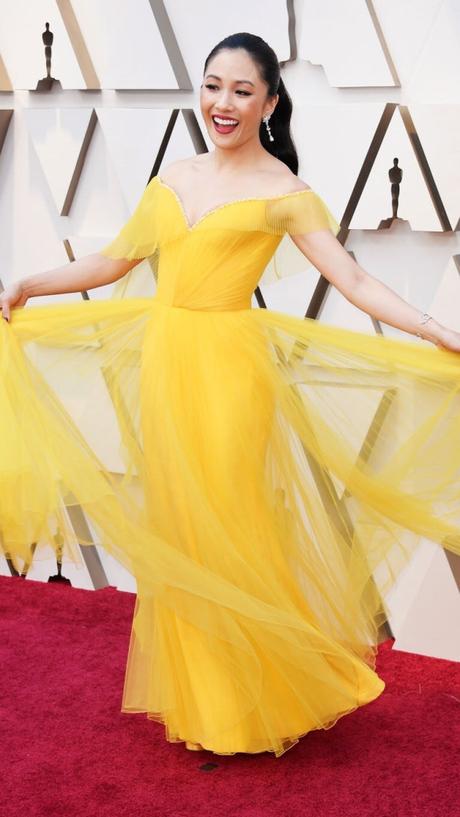 And lastly, I wanted to share this ray of sunshine, Constance Wu, in Atelier Versace. She made the Carpet bright, and has me totally wishing for warmer weather here on the East Coast!
Big congrats to all the winners and nominees. I pretty much still need to see all of the movies. Got some work to do! Haha. What movie should I start with?
Okay, you guys, I want to hear YOUR favorites on the Red Carpet from last night!
Let me know below!
Make it a great week everyone!
XO,
Gina