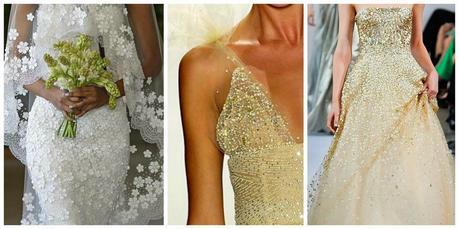 I was saddened to read today of the death of Oscar de la Renta....along with Elie Saab, he has always been my most favorite designer & someone I 've admired for his personal style & his philanthropy.
His dresses were glamorous & beautiful, feminine & lavished with the most details, iconic & always elegant....perfect for the Red Carpet & every girl's dream wedding dress. Immaculately dressed, he seemed to epitomise style, as opposed to fashion....and dressed the most elegant woman of his time from Jacqueline Kennedy to royalty to Sarah Jessica Parker & many brides including Bee Shaffer &, most recently, Amal Alamuddin.
The term "old school glamour" gets bandied about a lot, but to me, his designs truly define those words.....he always seemed to be one of those designers who really understood women & how they wanted to feel. And he designed his clothes to do just that. 
Anna Wintour, a great friend of his, wrote this beautiful & moving tribute on the Vogue website....
Oscar de la Renta, 1932-2014. RIP.An extraordinary life, elegance personified, a truly remarkable designer.