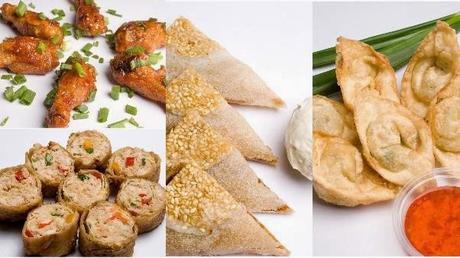 Orient 8 provides a lovely view of the Lavasa promenade. I actually felt I was sitting in some curb side café overseas with outdoor tables, white umbrellas blowing gently in the breeze, people leisurely strolling past and giggling duos on the twin bicycles. The décor is quite simple while an elegant purple chandelier provides the splash of color.
For starters I tried the chilli chicken. Which Indian Chinese meal can be complete without it? Crunchy chicken bits with chunky capsicum on my plate- what's not to love? The sesame chilli fish featured moist fish fillets in a spicy sauce complimented by the toasted sesame seeds. For mains chicken in black pepper sauce was yummy as the heat of the pepper was spot on.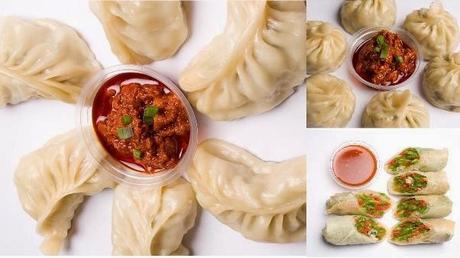 Stir fried chinese greens in hot garlic sauce had the usual baby corn & bok choy in a tasty garlicy red sauce. The butter pepper garlic prawns went quite well with the fried rice. Chinese cuisine doesn't give a lot of emphasis to desserts but I was glad to have the honey noodles with vanilla ice cream. The real surprise turned out to be the five spice chocolate mousse. Just a simple addition of a spice completely transformed the flavor of the mousse.
What works for The All American Diner and Orient 8 is that apart from tasty food, their location at Lavasa gives their patrons the option of trying other fun activities like exploring Lavasa on the Hop on Hop off bus, enjoying the water sports or Camp X thrill for an adreline high and spending quality time with family and friends.
Sanaea Patel
Quick facts
Orient 8
020 66541414
020 66541413
The Waterfront Shaw, At Village-Dasve, 
Post Pathershet, Taluka-Mulshi, Lavasa, Pune
Meal for to 1000(Approx)
Disclaimer - This review was done on an invitation from the establishment. Views expressed in the review is entirely ours and without any bias. Pictures of the dishes are not the standard portions, they are sample portions.