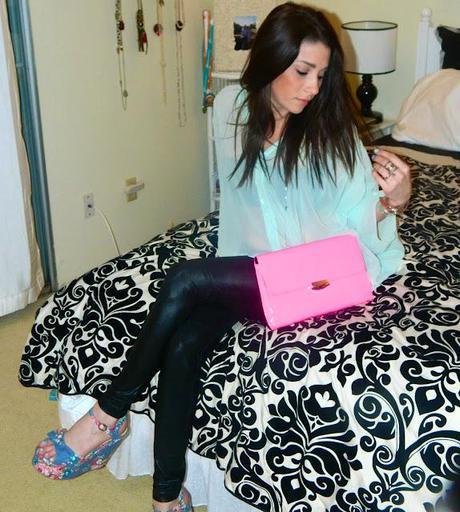 ( Free People vegan leather pants, platform floral denim wedges, Millau pastel backless chiffon  top, black bandeau bra, hot pink patent clutch )
As promised, here is how I wore two of my new pieces that I debuted in my previous post.  Going out its a rarity for me these days (work can be so exhausting), so when I do actually hit  the town, I love to get all dolled up. I thought it'd be fun to pair some of my new, somewhat  girly pieces, with something a bit more "hard", i.e. my leather pants. One of my personal  fashion no-go's is when an outfit is too matchy-matchy, I like flair and I like to surprise people  with the items I throw together. I liked the fact that the pants were an unsuspecting choice when  paired with the hot pink, pastels, flowers, and sheer chiffon. Opposite do attract, even in  regards to fashion. Now it is time to me to tend to my poor, injured puppy.  They really are like children you know... 

☹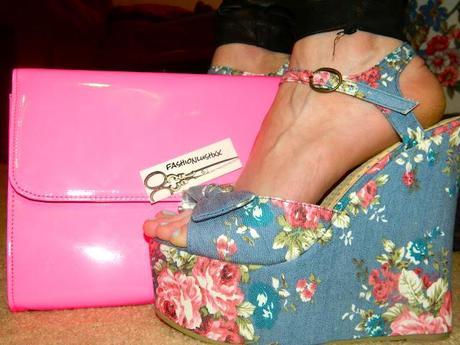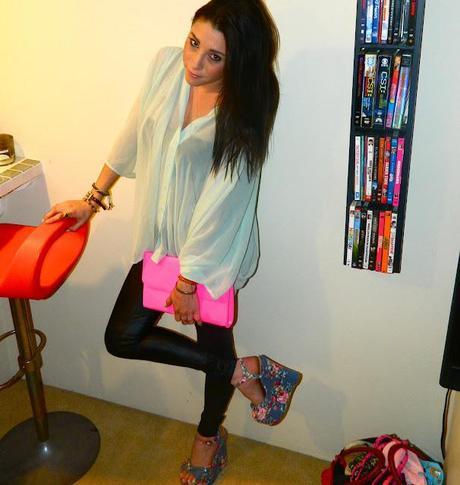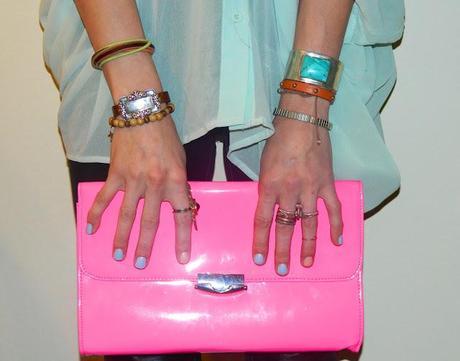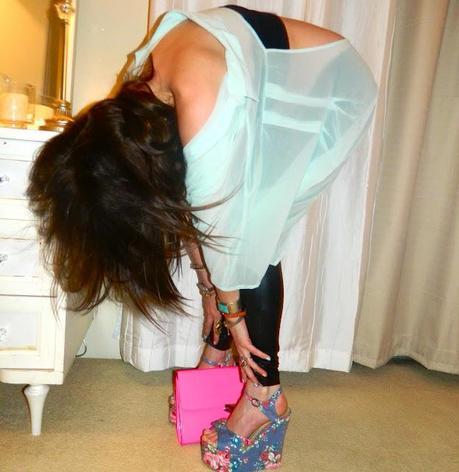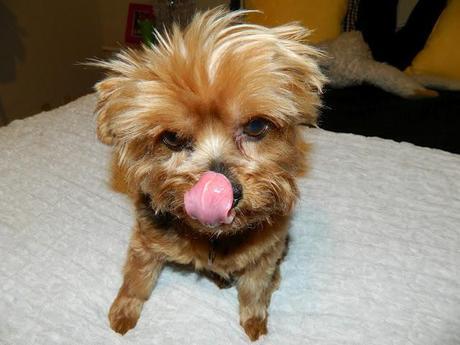 Everyone, please say a little prayer for me & Bitzy. Let's all hope she doesn't end  up needing surgery on her poor little knee.