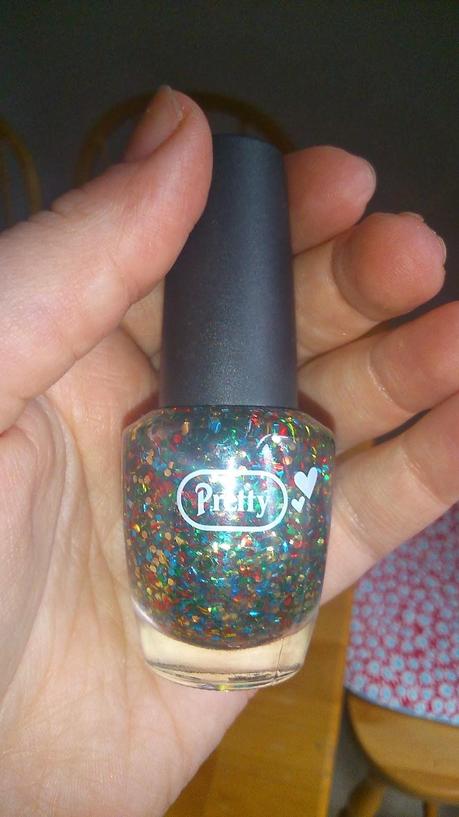 I love finding a good dupe for a pricey or out of stock product. There is something very satisfying about making a little discovery like this, so I was very excited when I spotted a little something something at my local Poundland the other day.
Now I'm a huge Poundland fan...I go quite regularly to pick up essentials like baby wipes, cotton wool pads, Wotsits (!) boring kitchen essentials etc. I normally bypass the beauty aisle, as I am very wary of random, unknown brands, especially when it comes to make up and skincare. However, I decided to have a little look, just to see what they had. Amazingly, they actually had nail polishes and eyeshadows from some great drugstore brands - Maybelline, Rimmel and even Sally Hansen. Feeling like a greedy little girl, I grabbed a load of them and plonked them in my basket. Then, my eyes fell on something sparkly...
It was Poundland's own nail varnish brand, Pretty. Quite a lot of them. The first thing that caught my attention was the packaging...identical to O.P.I. Good solid glass bottle with a chunky black, matte lid. I was impressed. I delved deeper to look at the colours. The sparkly one that caught my eye went in my basket first, as it was an exact dupe of O.P.I's Rainbow Connection, that cult blogger polish, which was impossible to get hold of. Gorgeous speckles of pretty rainbow sparkles. Not only did they have this beautiful glitter polish, but confetti polish with different coloured hearts, iridescent shapes and more, all suspended in a clear polish.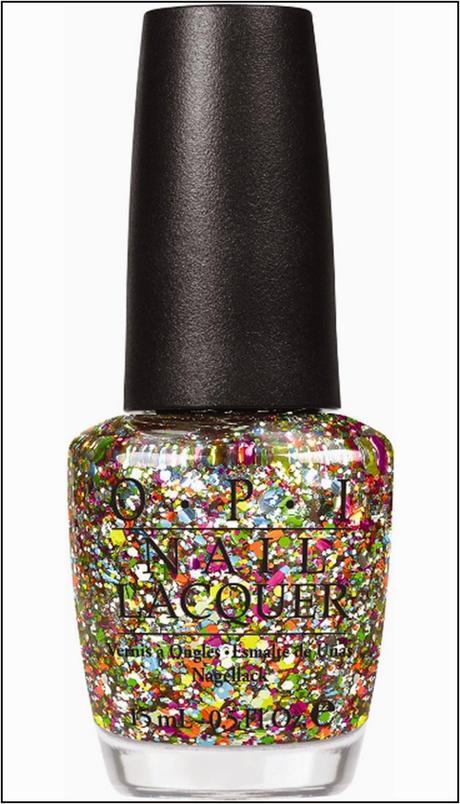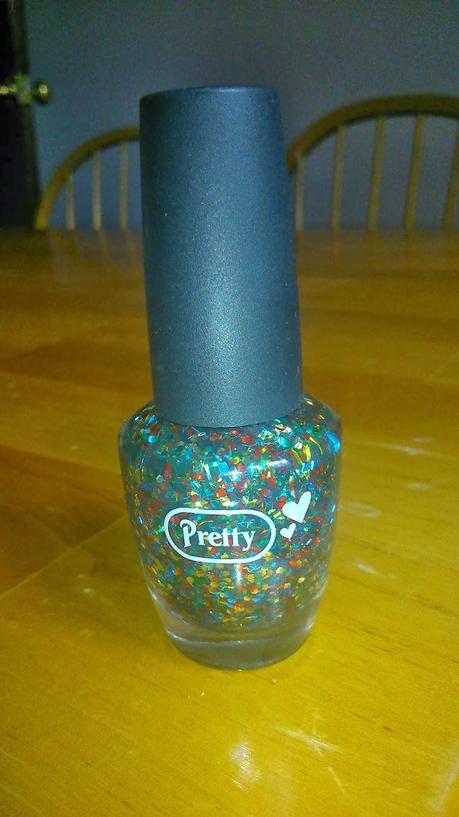 I loaded my basket with a few and off I went. When I got home, I tested out the rainbow polish straight away, expecting to be disappointed with consistency. Wrong! A clear, non gloopy finish with a good application and decent brush and staying power...3 days without a single chip! I was impressed. This polish looked great layered over a pretty nude and by itself, with a few coats to build up the sparkles.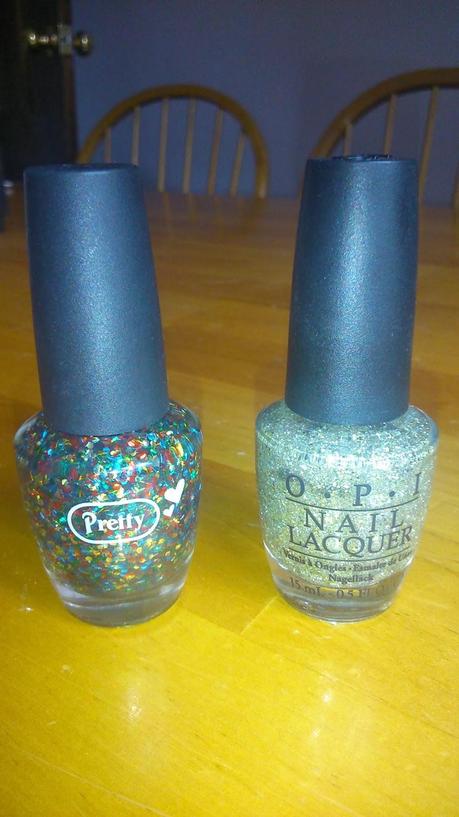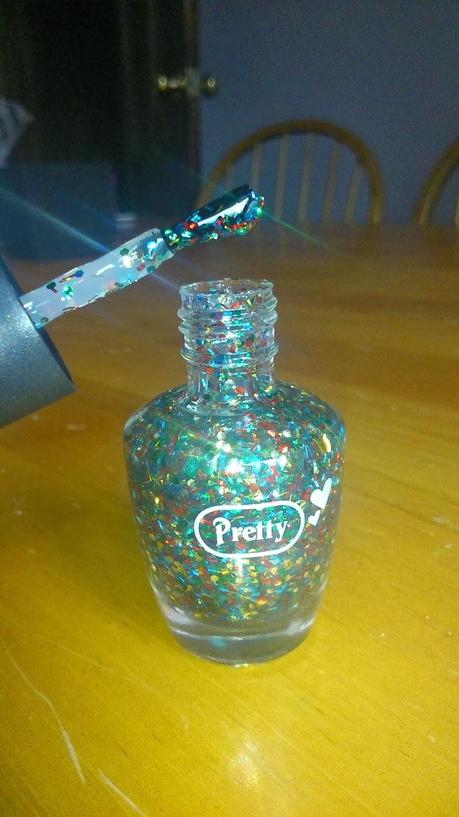 So there you go...an amazing O.P.I dupe for a mere quid! #winning
Have you tried out any Poundland beauty products? What did you think of them? Enjoy x