Michael O'Briant currently lives in Chicago and received a BFA from East Carolina University and a MFA from the University of Wisconsin, Madison. Inspired by medieval paintings, Michael uses gold leaf in his work for its reflective qualities.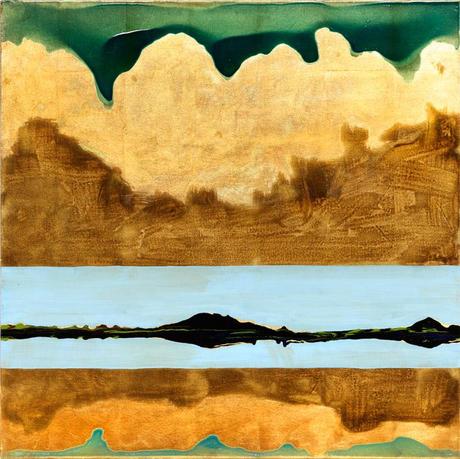 Swan Lake is gold leaf and acrylic on 24′ X 24′ panel
For more information about Michael's work, please see his website (www.michaelobriant.com) .