Do you like the brand new Travel around Spain shop? Good news because now you can get a $5 discount using our opening sales promotion if your are the first to buy any of our stuff! Be the first to order cool tees from our collection. 

You can choose from a wide branch of t-shirts, mugs, flip flops, bags, baby clothing, pyjamas, polos, bottles... all specially designed for you, with fancy Spanish related memorabilia and souvenirs. You won't find them nowhere else!
To make use of this promotion and save 
$5, just use this code:
NEWSK0921
when buying 
any t-shirt in our shop: 
www.cafepress.com/travelaroundspain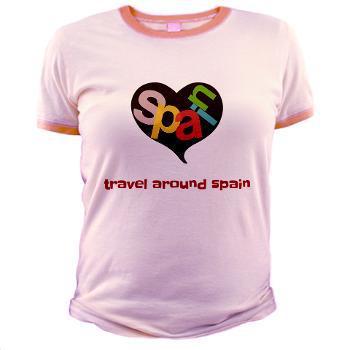 Hurry up! This great promotion is valid only through 09/28/2012.