STYLE
❤ ❤ ❤ ❤ ❤ ❤ ❤ ❤ ❤ ❤ ❤ ❤ ❤ ❤ ❤ ❤ ❤ ❤ ❤ ❤ ❤ ❤ ❤ ❤ ❤ ❤ ❤ ❤ ❤ ❤ ❤ ❤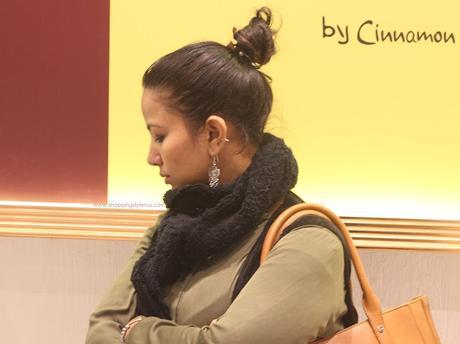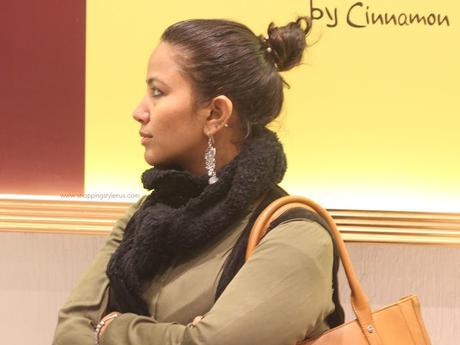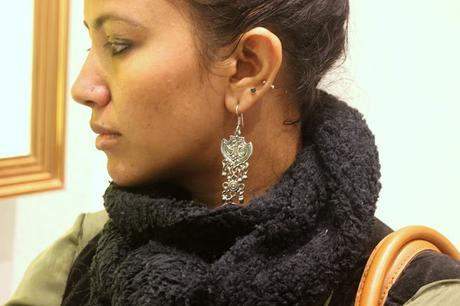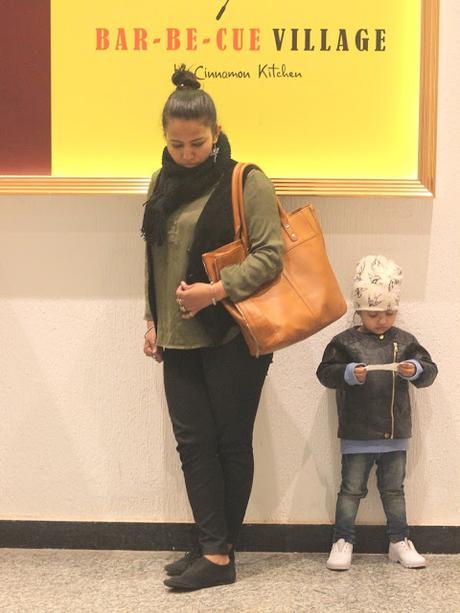 W
hen it's too cold, my brain refuses to help me do the thinking. And if it about an outfit, I almost give-up and listen to my heart instead. So, you know that this outfit was assembled with all ideas I got from my heart.
It said - 
Wear the winter-inner first then  layer it with that old (almost turned into a fossil now) black USI (Uni Style Image) thin pullover, throw one of the colors that looks pretty on you, add a vest coat to make that simple top stand-out and cover-up the neck (through which you catch cold often) with a chunky muffler.
I said - Something is missing!
O, yeah! some accessory. Necklace is out of the picture because of muffler. Let's add earrings. Yeah this one's so good.
I might not be skilled in always-dressing-up-for-vogue-cover but I am definitely aware of how to look beautifully different yet stay warm. Comfortable!
Black Suede Sneakers
- Mussoorie Mall Road
Tan Tote Bag
- Forever 21
Silver Earrings
- Delhi Haat
Black Muffler
- Flea Shop, Delhi
Green Top
- Max Fashion
Black Jeggings
- Vero Moda
That Doll
- Mine!!
*This post may contain affiliate links, products sent by brand/PR for consideration, paid contents.
Never miss A Post

  :
NEWSLETTER | FACEBOOK | TWITTER |  GOOGLE+ 
Disclosure Policy.