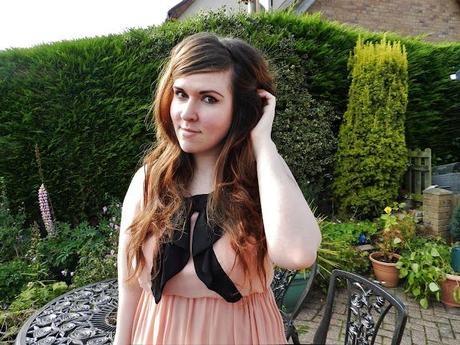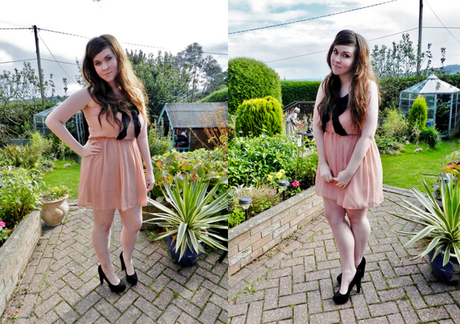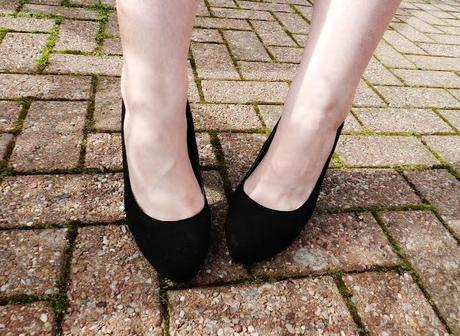 Dress - PrimarkShoes - New Look
Wore this little ensemble to the wedding I went to a couple of weeks back. I've never actually been to a wedding before so I wasn't sure what it would be "ok" to wear - well, I tell a lie, I've been to one wedding, but the dress code was "medieval" so it hardly counts!
The dress was a bit of a last minute purchase. I didn't want to spend much as I wasn't sure I'd end up wearing it again, however, I've actually grown to really like it  - the skirt is really flattering and the fact it has an elasticated waistband makes it super duper comfy :) I hardly ever wear heels, but thought I'd push the boat out as it was a special occasion. Must confess though, that after a couple of hours I was nearly crippled and had to resort back to my trusty flats! 
Hope you're all having a lovely week so far? Today has been rather hectic as I'm off to London again for a job interview tomorrow and have been doing my best to prepare. Took me hours to find reasonable priced train tickets this morning, and after that I realised that my Mum had somehow managed to burn half the forms of ID I needed to take with me - so it's been pretty stressful! Fingers crossed things go a bit smoother tomorrow!
I'm off to pamper and preen myself now in an attempt to relax and let the stresses melt away :)TTFN!