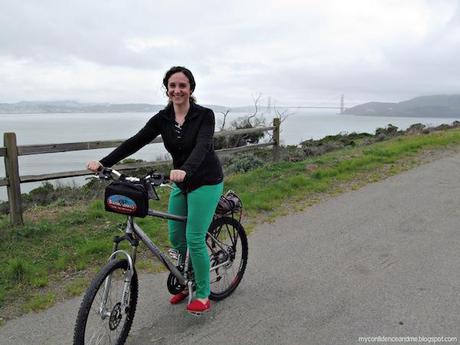 Where I Wore It: Biking around Angel Island (3/30/12)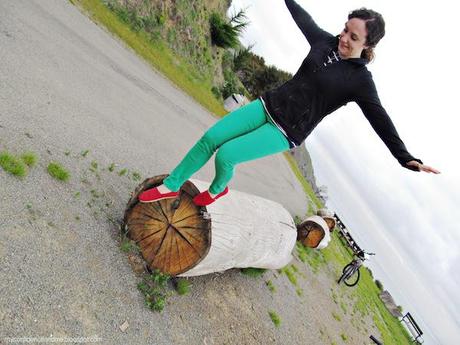 Prior to this second day in California, I hadn't been on bike since I was literally 12.  Let me tell you, at least for me, it does not come back that easily.  I seem to only be ok so long as I can move very quickly and in a fairly straight line.  Ask me to turn, go slow, or go uphill, well we have a problem.  
However, suffering through an incredibly painful 5-mile ride around the perimeter of Angel Island was well worth it because of the great views.  If only the sun hadn't waited until we got back to San Francisco to come out...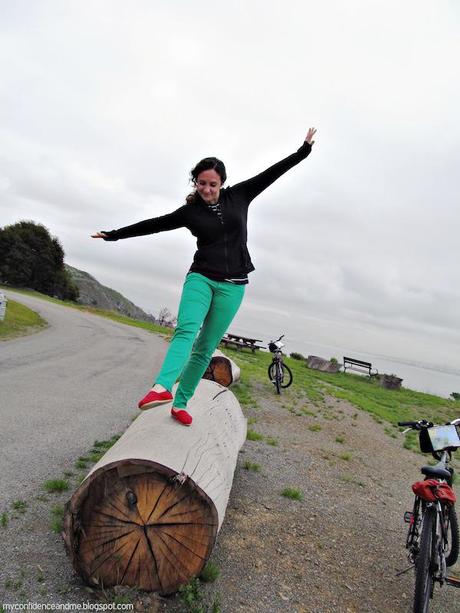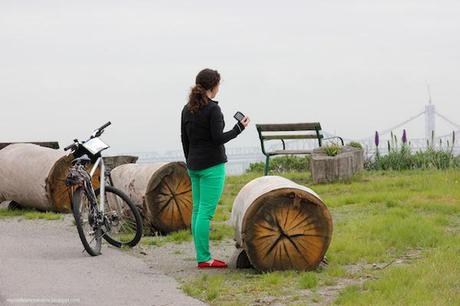 Top, Pants: H&M (similar pants)
Jacket: Lululemon
Shoes: Toms
*Photos taken by Kusy