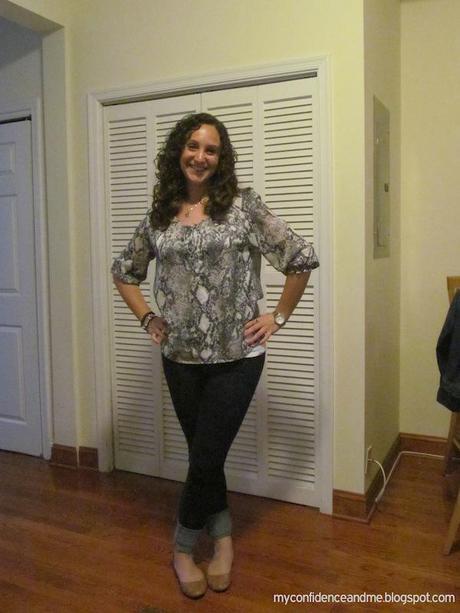 Where I Wore It: Work (4/18/12)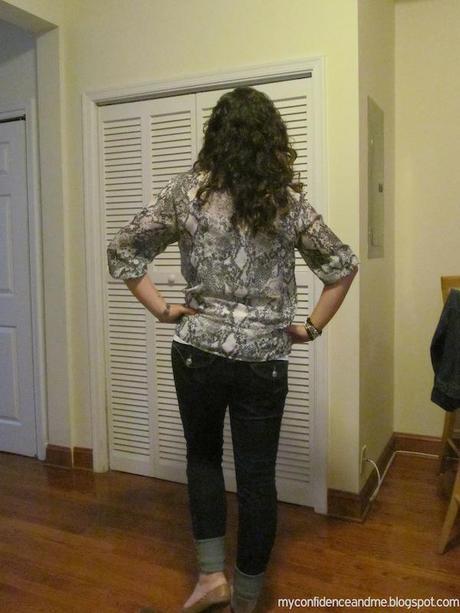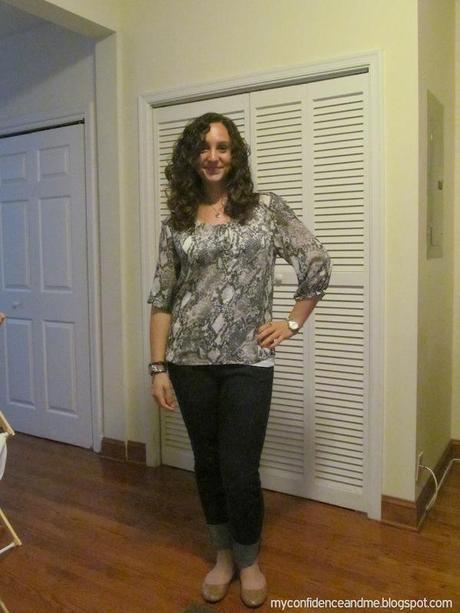 I am surprised by how much I really like this shirt.  I'm usually not one for shorter, loose, boxy items.  But this one, I really enjoy.  I also love that it is really lightweight and is a non-obnoxious snake print.
Yesterday was cold and gray.  Big change from Monday and Tuesday.  I don't understand.  Just be warm and stay there.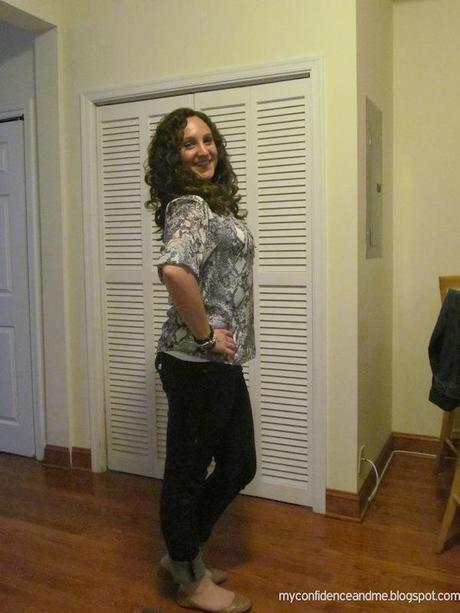 Top: Loft
Tank: Gap (old, similar)
Jeans: True Religion (similar)
Flats: Steve Madden (similar)
Watch: Fossil