What a cool name! The Oolong Flower Power Tea Shop on Stephen's Street has come across my radar a number of times since it opened in May. I've heard tell that it's where the beautiful people hang out and that it's regularly filled with Dublin's intellectuals! Yesterday was the day I went to find out!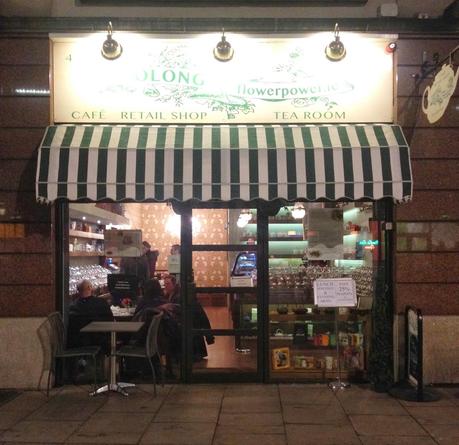 The place is just gorgeous! When you walk in you are greeted by literally hundreds of glass jars filled with tea and coffee goodies! Beautiful chandeliers hang from the ceilings and in the counter cabinets there are loads of edible treats on display. Downstairs enormous attention has been paid to the detail of the interior. Antique mirrors hang on walls covered with flower patterned pastel wallpaper. Food and drink is served on meticulously crafted antique chests and traveling trunks. The place is warm and homely and I did happen to notice that it was full of beautiful people!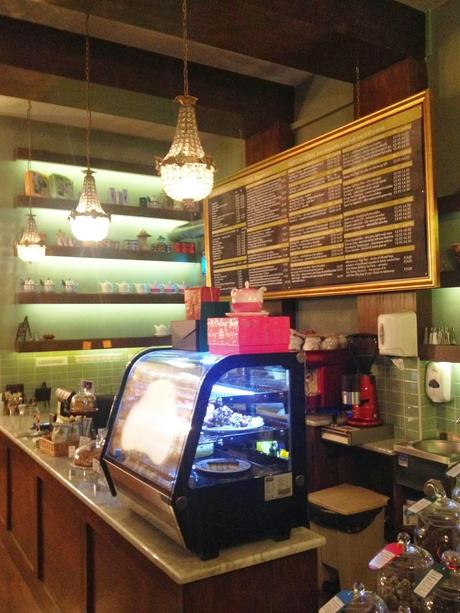 Lovely edible treats to go with the liquid ones!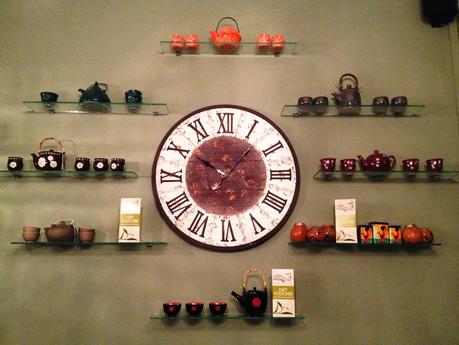 I love all the tea pots! This is such a funky design!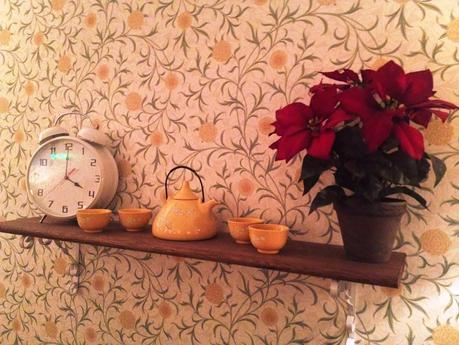 Downstairs really makes you feel relaxed and at home! 
A few of us were trying the new Teazza Pizzas that Oolong has pioneered. The bases are wafer thin and the tomato sauce is flavoured with tea. Before you turn your nose up I have to say that months and months of research have gone into making this sauce and it's delicious. You won't notice a strong taste of tea from it as it's really well balanced but you will notice a deeper more enriched flavor.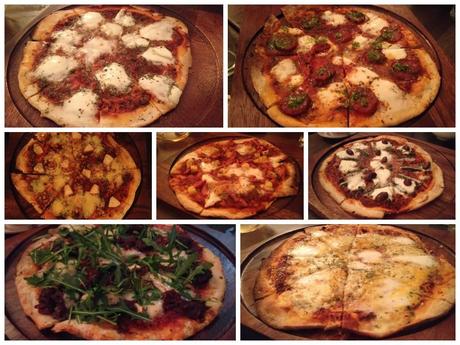 All the yummy Teazzas! 
There are seven different pizzas on offer and of course I had my favourites! It was a tossup between the Spanish Sun (chorizo, mozzarella and pesto) and the Rustic Goats Cheese (goats cheese, caramelized onions and rocket). Both were delicious, I can't separate them. If they don't take your fancy though there are several other options including a Margarita, By the Sea (anchovies, capers, olives and mozzarella) The Nutty Pear (pear, walnut and Cashel Blue) Quattro Fromaggio (mozzarella, cheddar, emmental and Parmesan) and Classic Hawaiian (ham, pineapple and mozzarella) The Teazza Pizza's range in price from €11.50 to €12.95.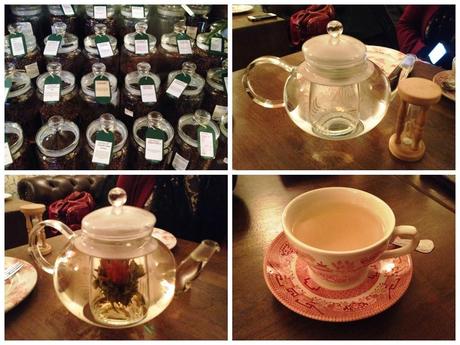 Waiting for the tea to brew! We waited patiently for the wonderful tea leave to unfurl. 
All the ingredients for these pizza have been locally sourced from places such as Toonsbridge, Cashel Blue and The Lovely Olive Company. I was surprised how well the ingredients all went together, not only with each other but with the tea that had been chosen for us, a white tea called Huang Jai Bai He or Imperial Lily. Wine and food matching may be traditional, beer and wine is perhaps a bit more modern, but tea and food is a totally new revelation and what's more it does really work! Try it!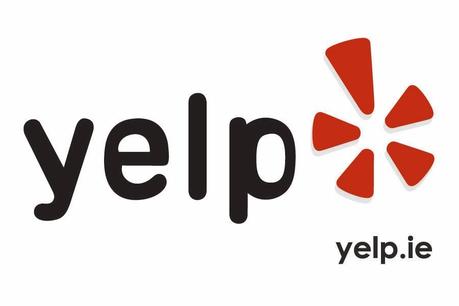 Aside from trying to locate some of Dublin's most attractive people the other reason I was in Oolong was to attend the launch of Yelp's Festival of Firsts. Have you ever wanted to try belly dancing or yoga? Maybe you've a hankering to gaze at the stars through a high powered telescope or try your hand at making an amp? Thanks to Yelp you now have a chance to try all these things, what's more exciting, they are all free! What's stopping you? Head over to the
Festival of Firsts
page to sign up.

The events are running from the 28th of January to the 28th of February in places as diverse as the Liffey, the Hellfire Club and The Leprechaun Museum. One thing's for sure, knowing the folks at Yelp, each event, like ours at Oolong, is sure to be a blast!
The Oolong Flower Power Tea Shop
4 Stephen's Street Lower
Dublin 1
01 4758422
Website