Hassle Free Online Shopping for Kids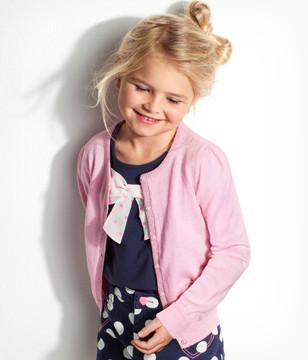 Children clothing is no longer restricted to the simple frocks or just a shirt and pant. Like the adults, children wear are given excessive importance. Today designers have taken keen interest in creating amazing dresses for these kids. In other words, modern children are lucky enough to try on wide range of garments. It is not only about style but qualities of the dresses are crucial as well. Online shopping in this regard has made shopping easy.
Usually, children do not like to go for a long stretched shopping and for those parents e-shopping is a perfect option. Your little children can participate and have fun clicking on the clothes of their choice. 
Unlike yesteryear children these days are very particular about their wear and you can never push them to put on something that they do not like. Moreover, these kids are cautious about accessories and you will find small girls wearing colorful scarf and boys with stylish hats. They prefer dresses which are bright and attractive. Along with that the online shopping has exposed them to options which at times create confusion. Hence, you should be aware of what you are looking for and at the same time know the right size for your kids. Dress material is another important factor because your child deserves comfort and they must be able to move easily. Therefore, choose the fabric that suits their skin.
One of the advantages of buying kids clothes online is the option to enjoy the amazing sales and free offers. You can even add an alert for email updates and get instant information about ongoing rebates. There are many online stores providing seasonal offers. As an advice, before placing an order cross-check with other websites and buy the clothes for your children. A detail observation will tell you that buying kids clothes from a mall or retail shop cost more than e-shopping. If you are worried about quality, breathe easy because low cost will not affect the dress material.  The reason behind the low price is only to stand strong against the other online shopping websites.
Comfort should your first priority. You can like a dress for its fashionable look but if your child in uncomfortable then buying it is a total waste of money.
Online shopping renders you the facility to choose the perfect size clothing. Therefore, knowing the right size makes your shopping an easier task.
·Get your daughter or son in front of the monitor while shopping and try to know their view point. After all, the dresses you are buying will be worn by them and their point of view definitely matters. This also gives happiness to the children because they feel that you are giving value to their thoughts.
Undoubtedly, it is you who will have a final say while buying dresses for your child but if you want to make shopping interesting, e-shopping is the answer. 

Kristina Louis
is a freelance content writer. She writes articles on online shopping. She love writing articles on
kids clothes online
.

  =====================================================
Disclaimer:
Image source
1
, To know more, please read my
Disclosure Policy
.